The University of Pécs has more than 4,500 international students, all with their own cultures, traditions, and holidays.
One of the finest aspects of my life as a BA social work student at PTE is the constant feeling of travelling around the globe without stepping out of the city limits. Within a year and a half, I have created relationships with individuals from more than 25 countries and have learned something about each of their ways of life. This constant cultural stimulus can be a helpful distraction during the holidays when you find yourself hundreds or even thousands of miles away from your family and friends.
I flew from my Wyoming home in The United States to Pécs Hungary last fall and during my initial semester of studies I encountered true homesickness for the first time around Thanksgiving. This American holiday falls on the last Thursday of November (tomorrow) and originated in 1621 when the Plymouth colonists, more commonly referred to as pilgrims, joined the Wampanoag Native Americans for a large feast in celebration of the autumn harvest. Since then, Thanksgiving has been a day families and friends join together around the table in a show of gratitude for what they are most thankful for.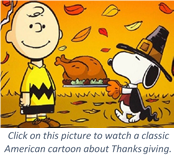 To combat the negative side effects resulting from miles of separation, I decided to have a Thanksgiving dinner of my own, so I created an event on Facebook. There was high interest in the occasion, so I decided to turn the dinner into a potluck in which I asked everyone to bring one dish to share. Several of the guest wanted to try the traditional American dishes most common on Thanksgiving so I promised plenty of pumpkin pie and stuffing and also posted some traditional recipes on the event page which they could try to recreate and bring themselves. Others wanted to add some cultural flavor to the dinner by bringing a popular dish from their own country which I happily supported.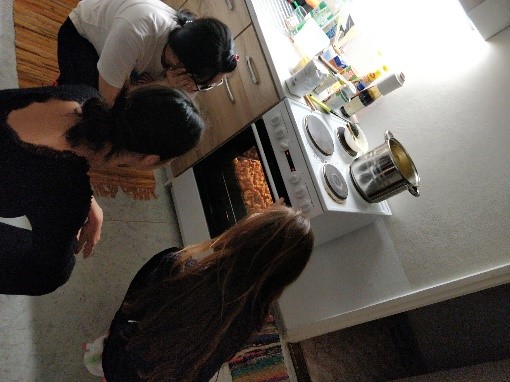 I spent Thanksgiving afternoon with three of my friends, two of whom are my roommates today, preparing the stuffing, pumpkin pie, and hot apple cider for the feast later that evening. When finished with our cooking, we went to the conference room I rented for free in the Szántó Dormitory to await the arrival of our friends.
They all started to file into the room carrying plates, cups, cutlery, and dishes of every kind. In total there were more than 30 people from various places around and, oddly enough, I was the only American.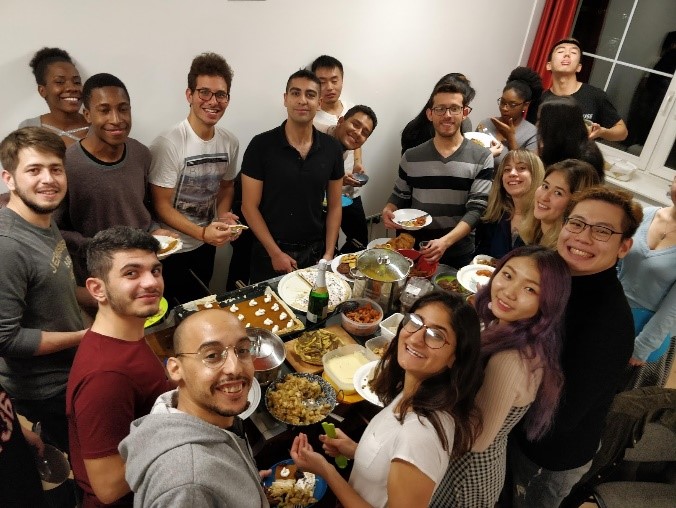 This Thanksgiving dinner differed quite a bit from the ones back home, but I was thankful for all of the friendly faces, perplexing languages and traditional dishes which filled the room with an ambience so unique I find it hard to describe. This was the first Thanksgiving dinner spent without my family but also the first which had homemade African breads, Brazilian potatoes, and Vietnamese pumpkin soup.
While studying at the University of Pecs, you may face many challenges. Living in a new country so far away from home is difficult for most people, especially around the holidays, but when you arm yourself with an open mind and positive perspective, every day can provide you with new cultural experiences, not only about Hungary, but countless cultures from around the world.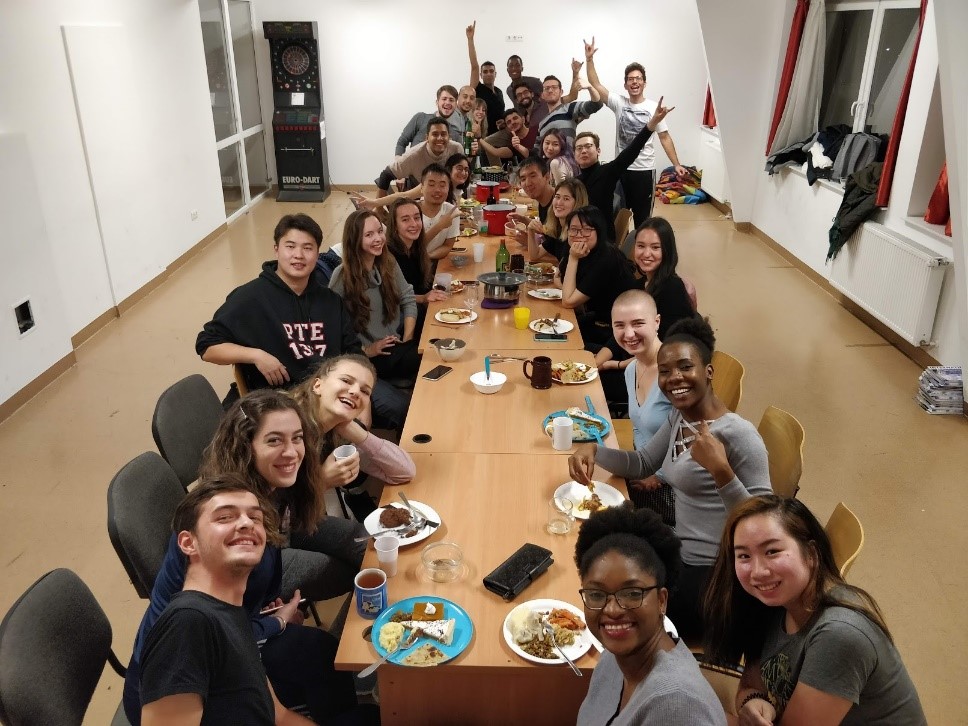 Written by Mesa Rose Matthews
International Student Ambassador from the USA
Social Work BA
University of Pécs, Faculty of Humanities and Social Sciences
usa@pte.hu​
Study in Pécs, Hungary - USA portal