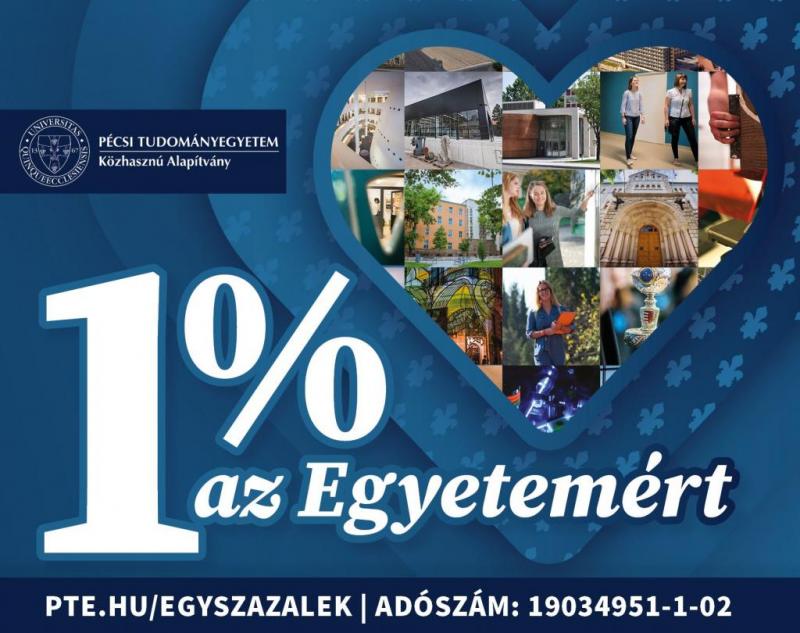 Dear Sponsors,
You can donate to the University of Pécs to support our activities through the UP Charity Fund.
The Charity will use the funds raised to help the fight against the COVID-19 pandemic. Among other things, it supports the staff and units of the University involved in patient care by purchasing small-value instruments, disposables and other consumables, and by covering additional costs.
---
The University of Pécs Charity Fund aims to develop and exploit the University's human resources by providing financial support for:
support for young lecturers and researchers,
student support,
support for external institutions and professionals particularly active in networking the university and the region;
support for infrastructure development aimed at the direct development and modernization of the university's professional activities.

Classification based on objectives:
cultural activities,
educational activities,
research activities,
internationalization activities

Current call for applications:

University of Pécs Charity Fund
Legal status of the foundation: public benefit organization
Classification: public benefit
Type: open foundation
Representation shall be exercised jointly by the President and another member.
Last amendment of the Statutes: 3 June 2020.
Tax number: 19034951-1-02
Bank account number: 50800111-15412809
IBAN: HU65 5080 0111 1541 2809 0000 0000
---

Secretary:
Brigitta Kállinger
UP Rector's Cabinet International Centre
alapitvany@pte.hu
+36 72/501-500/12423