In Hungary, Christmas Eve is very important and is called 'Szent-este' which means Holy Evening. People spend the evening with their family and decorate the Christmas Tree. Sometimes only the adults decorate the tree (without the children there), so when children come in and see the tree, it's a great surprise and they are told that angels brought the tree for them!
Advent Week: The weeks leading up to Christmas is known as advent and is observed with an advent wreath made up of four candles – three purple ones and one pink. On each of the Sundays leading up to Christmas, one of the candles is lit.
The Food: There is no roasted turkey on the Christmas dinner table like in the other countries' traditions. Instead, you will commonly find fish soup served (called as "Halászlé") and stuffed cabbage. For dessert, you will find "Beigli" which is sweet bread stuffed with poppy seed or walnut and then rolled up. Gingerbread is also a traditionally eaten at Christmas in Hungary. The gingerbread is often wrapped in very bright colors and decorated with Christmas figures.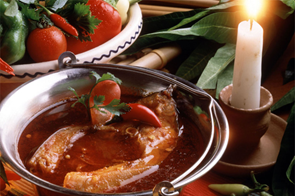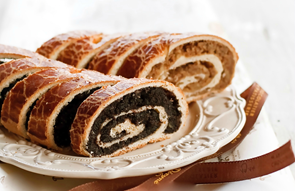 Traditions: The Midnight Mass is very popular in Hungary. That night many people go to midnight mass after their Christmas meal. On Christmas Eve children also hope that they will be left some presents under the Christmas Tree. It is said that the presents will be brought by Jesus. Children wait outside the room where the tree is and when they hear bells ringing, then they can enter and the presents await them under the Christmas tree. Also, on Christmas Day people visit their families. Besides these, the Christmas markets are very popular and where you can buy traditional Hungarian crafts, drink hot red wine and the national drink Palinka with traditional dishes.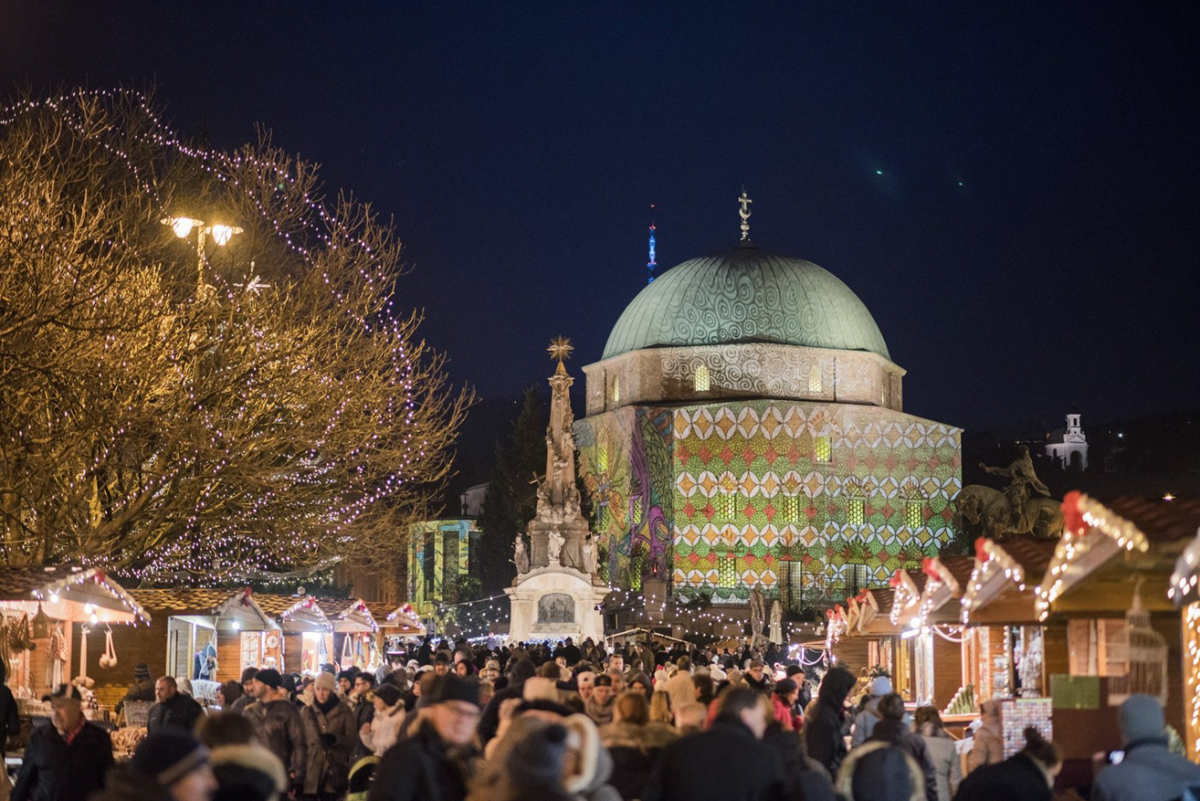 One thing about holidays in Hungary, and probably in most of Europe from what I can see, is that when it's a holiday, it truly is a holiday. Everything is closed and shut down for days. Except a few places, nothing will be opened. Having everything closed for the holidays takes some getting used to, but in many ways it's nice. You have time to focus on your friends and family. There will not be any distractions.
Before I finish my words, I would like to say maybe this year Christmas will be different from the previous ones because of the pandemic situation but the most important thing is being healthy and being safe with your loved ones.
Merry Christmas! / Boldog karácsonyt!
Written by Nedim Can Ulusoy
International Student Ambassador from Turkey
Computer Science BSc
University of Pécs, Faculty of Sciences
turkey@pte.hu​
Study in Pécs, Hungary - Turkish portal