Meeting talented and charismatic students is always a pleasure, such as Samuel Akinola, a young microbiologist from Oyan, a city in the Southwest of Nigeria. He is currently in his third year of studying nursing and patient care at the Faculty of Health Sciences, University of Pécs. After graduation, he hopes to save lives and help people. He is an International Student Ambassador for Nigeria, helping prospective students with the admission process and offering advice on university education. I had the chance to talk to him about his passion: singing.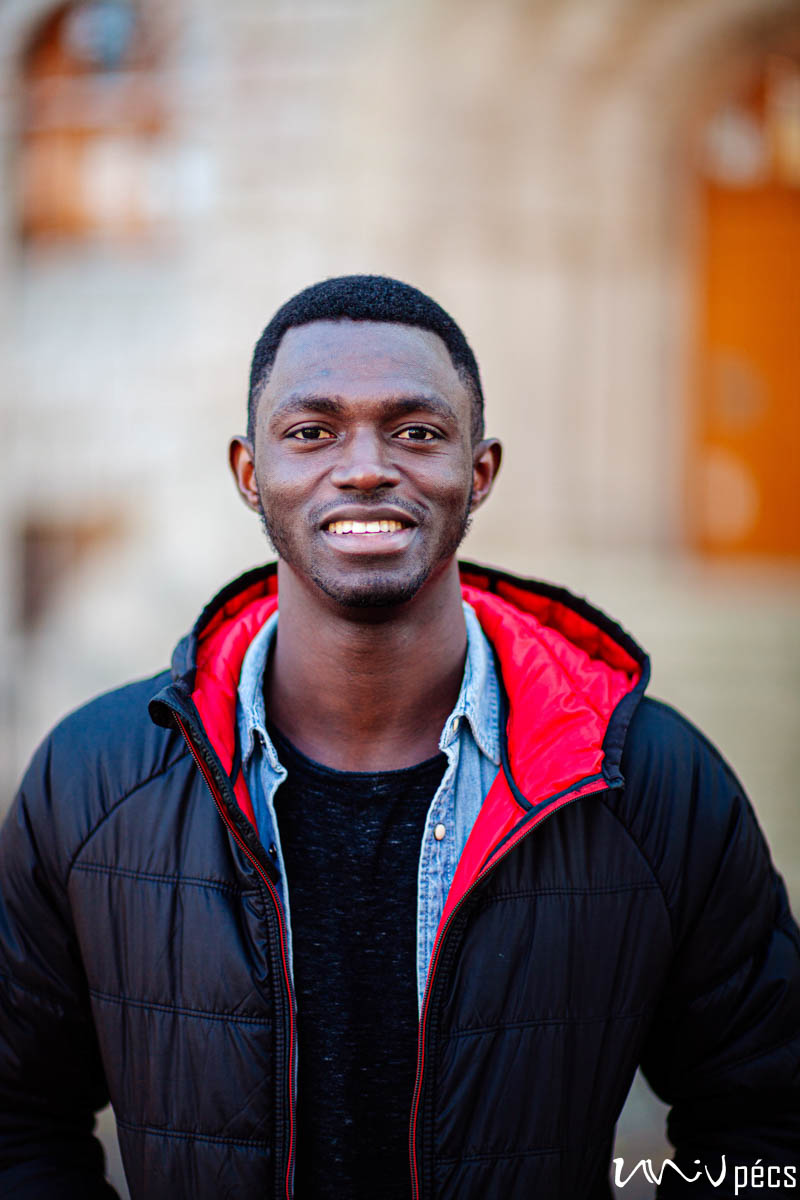 When did you start singing?
I have been singing since I was six years old. When I was nine, I joined the children (juvenile) choir of my church and I have been a lead vocalist since then. I come from a "musical" family – my Dad was the organist and musical director of the church choir. I noticed that whenever I sang hymns in church, people paid much attention and often they would tell me to keep singing, because
they felt something deep down in their souls, which was good and unexplainable. This is what drives me to sing.
People are surprised however, when I tell them that I never had a music teacher or studied music.
Are you planning to pursue a career in music?
I am doing music more like a profession now, as a way of life. I am currently working on my album, which will be released sometime during summer.
Do you have a role model?
I listened to the works of many artists when I was much younger: Stevie Wonder, Aretha Franklin, Otis Redding, Sam Cooke, Donny Hathaway, Kirk Franklin, Darwin Hobbs and Marvin Sapp. Their songs shaped and inspired me. While growing up, I have learned to build my own style and have my own voice while still learning from my inspirations. My favorite kind/genre of music is R&B/Soul. It is simple,
a good soulful R&B song speaks to the soul and it speaks nothing but LOVE,
which is what people need right now, at this time, where the world is filled with hatred and negativity. When I sing, I feel free and happy which is what I try to pass on to the audience.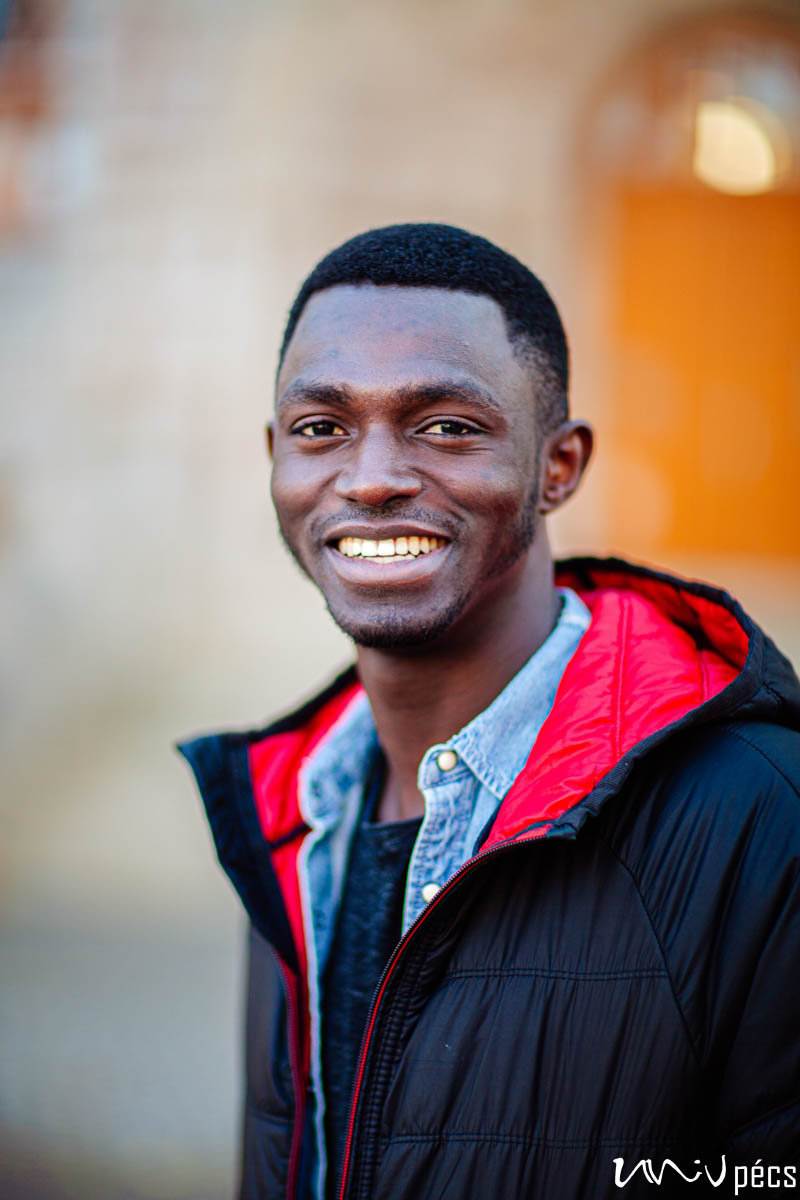 When and where did you first perform in Pécs? How was the response?
My first performance in Pécs was at the Open Mic organized by Pécs Music Society in September 2017. Interestingly, that was also my first night in Pécs. It was a jam session, where one just jumps on the stage and sings spontaneously, no prior preparation or rehearsals; it is more like creating new music.
I remember Ian O'Sullivan and Andrea, an Erasmus student from Germany, were on the guitar. The response was amazing!
Since then, I have performed in several places in Budapest and almost all big pubs and events in Pécs. Last summer, I performed at the University of Quebec, Canada.
Do you have an artistic name that you go by?
I am known as Shammak, coined from my middle name and last name, Samuel Akinola – "Sam" from Samuel and "Ak" from Akinola. I had to put the "h" and double the "m" to ease the pronunciation (SHAMMAK).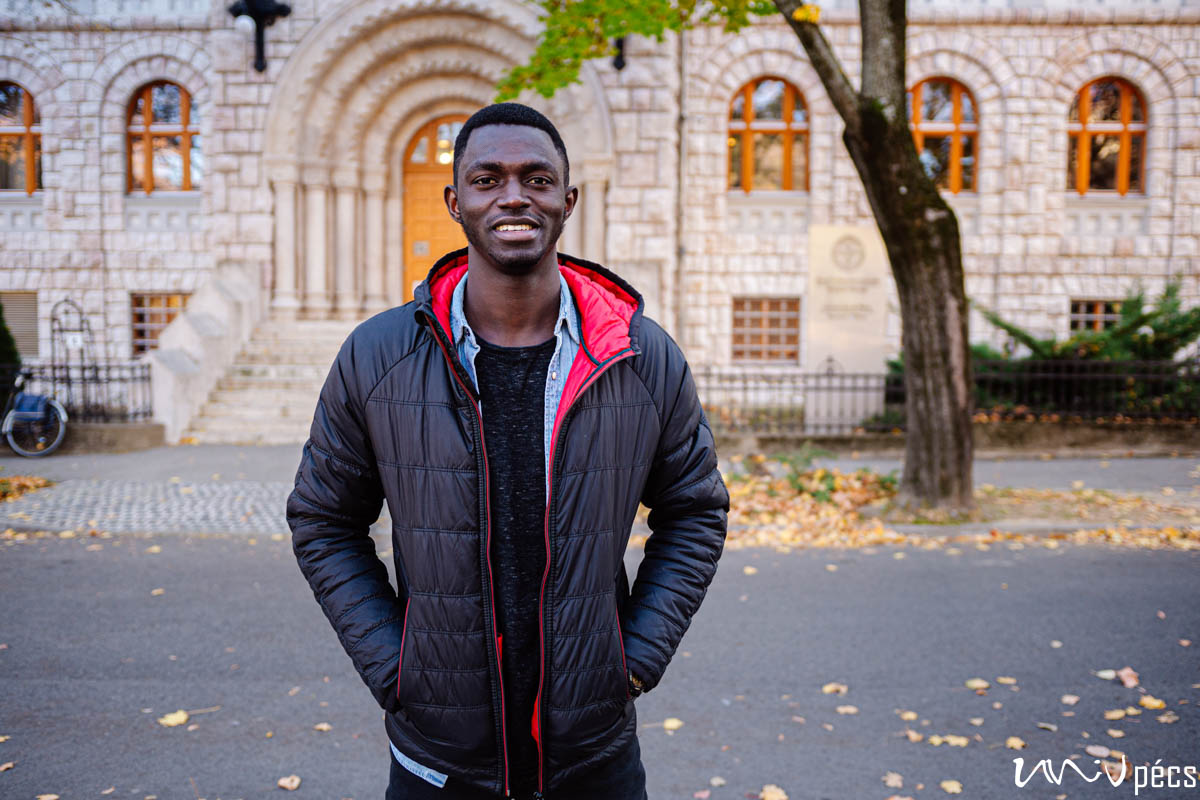 Your singing career earned you some recognition already. What kind of awards have you won?
I have won several awards and recognitions in the past three years. I got the Rector's Diploma of Merit, a special recognition by the Hungarian Charity Service of the Order of Malta, just to name a few. The University of Pécs was instrumental in showcasing and sharing my talent and passion with the public. I have also received words of encouragements from the top officers of the institution, which has kept me going.
You now sing with a group of people. Are you a band officially?
Yes, we are The Jam Tribe! We are a group of seven talented young people, composed of students of the University of Pécs from four countries – Nigeria, Ghana, South Africa and Hungary. The members are: Bálint Tanai, Tamás Hegyes, Tshephisho Selatole, Botond Bíró, Sándor Clegane, Dickson Samuel Aboagye Danquah and myself. We create music spontaneously, performing all genres ranging from Soul, R&B, Pop, reggae, Funk, Jazz etc. We have had many concerts in Pécs and Budapest.
Do you have any advice for students?
Believe in yourself! Do not doubt your capabilities, you are capable of more than you can imagine. Also, master your craft! Challenge yourself and be the best at what you do.
My Dad once said to me "Sam, whatever you do, make sure you are so good that it would be hard to find a replacement…"
Lastly, create opportunities if there are none. Your triggers are your responsibility; it is not the world's obligation to tiptoe around you.
by: Fatima Majid Malik