The University of Pécs is a proud member of EDUC – European Digital UniverCity Consortium, and it is high time we looked at the international opportunities brought by the European Digital UniverCity. If you are a student or staff of one of the partner universities, your world just got bigger!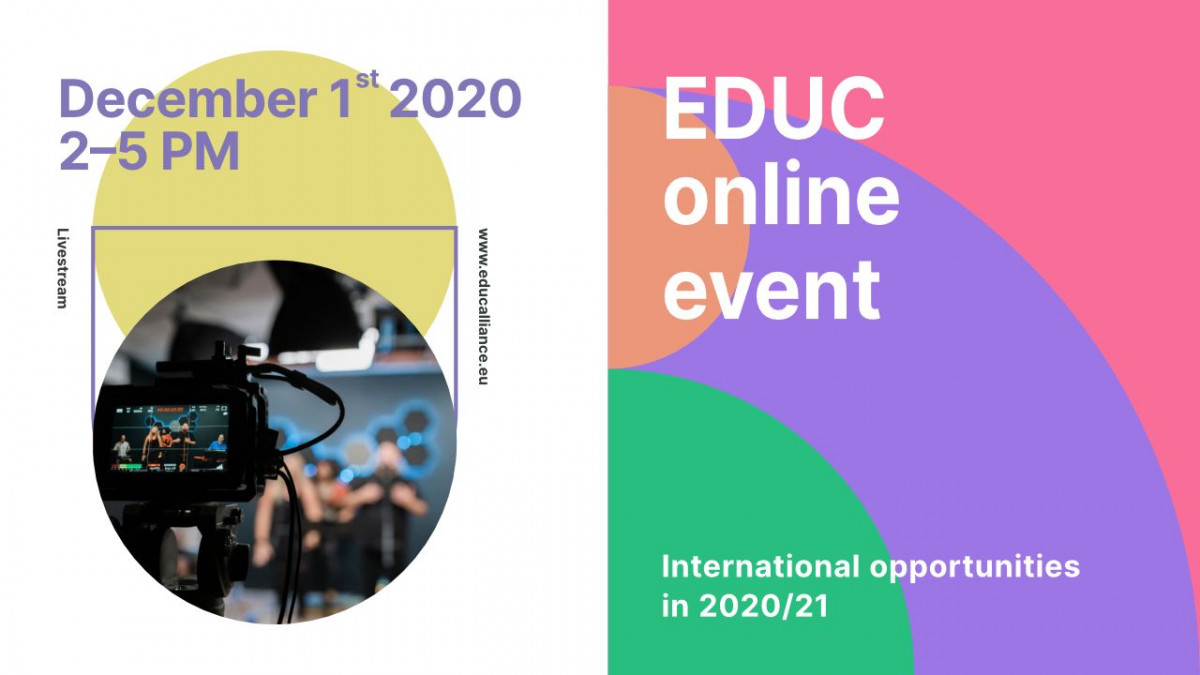 The online event consists of multiple live streams in two blocks. Just choose the ones you are interested in and find all of the information you need in one place! We will fill in the exact times as soon as possible, but we promise to be short and to-the-point.
For Students
14:00 to approximately 15:30
1. How EDUC helps me with studying/working/cooperating internationally?
2. How can I study abroad in the times of Covid and further?
3. New types of experience – if you do not want to spend the whole semester abroad.
4. Start your research career early – Research opportunities for MA students, internships, and more.
For Teachers, Researchers and Staff
approximately 15:30 to 17:00
5. Create international research and teaching projects in 2021.
6. Seven research topics: What are we working on and how to widen your international impact?
7. Virtual Journal Clubs: Online project for D.-Ph.D. and MA students interested in research.
We will post here the link to the event as soon as it is set-up – it will be a Youtube livestream, so no software is needed on your side.
More information: https://educalliance.eu/
EDUC webpage: https://educalliance.eu/event/educ-online-event--international-opportunities/
EDUC Facebook: https://www.facebook.com/events/453165335668846/
See you online on 1st December!