ACCOMMODATION & HOUSING
We provide our Study Abroad students with accommodation in double rooms in one of our fully equipped Residence Halls. The cost of the dormitory is between 43.000 - 47.000 HUF/month (cca 150 USD/month), depending on which dormitory you are placed. The fee should be paid monthly here in Pécs. There is a one-time deposit fee to be paid when you move in, but this fee can be requested back at the end of the semester.
Our Residence Halls have been renovated and meet the students' requirements on the highest level. The rooms are non-smoking, nicely furnished and contain bathrooms. Bed linen is supplied and rooms are serviced regularly. Free Internet access is available.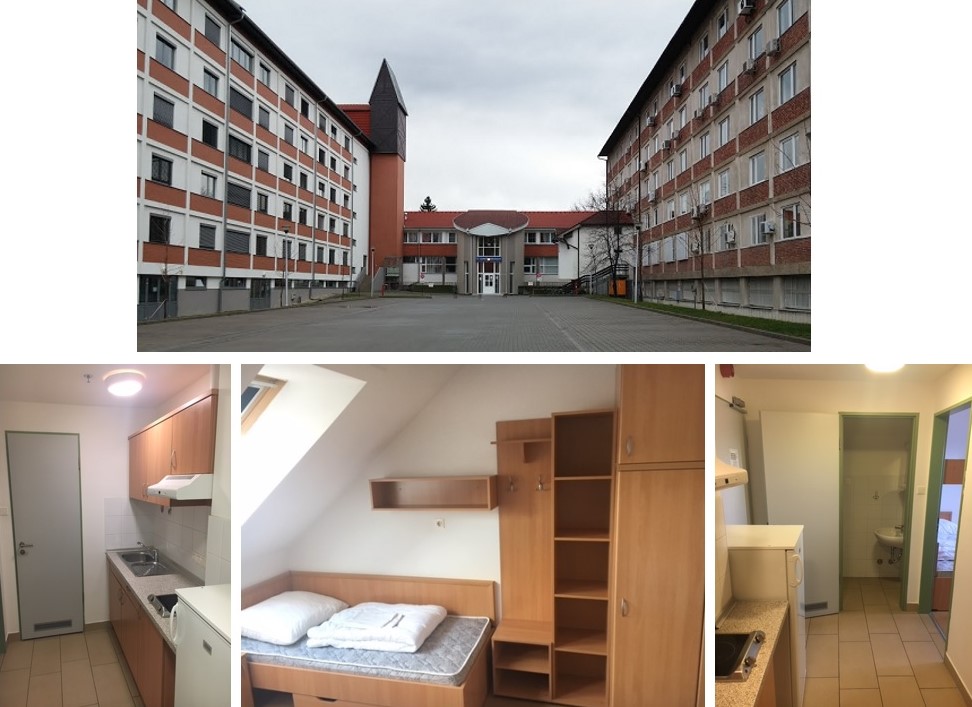 Further information about the dormitory can be found here:
Dormitory application: After the acceptance of your application to the University of Pécs, you will receive a separate online application form to the dormitory. 
Students can also consider private rental including shared houses or flats with other students. A wide variety of housing options is available in Pécs. For more information about available flats in Pécs, visit http://www.studenthousing.hu/fooldal&lang=en !
The University of Pécs offers several services for students, free of charge. These include the Support Service for students with special needs and/or disabilities, and the Student Counselling, providing psychological support for students in case it is needed.