Thinking of studying in Europe? Choose the University of Pécs in Hungary!
Earn college credits in one of the most beautiful Central European cities, with a rich culture dating back to the Roman Empire, at the historical and prestigious University of Pécs.
Studying Abroad in Pécs is one of the most exciting experiences for foreign students. You can study at the oldest and one of the largest universities of Hungary.
The University of Pécs offers a wide range of semester/year-long, high quality Study Abroad Programs for the incoming international students that explore different topics in the fields of
Architecture, Civil Engineering, Electrical Engineering, Computer Science Engineering,
Business Administration, Applied Management, Enterprise Development and Entrepreneurship, 
Psychology, International Relations, English and American Studies, Social Work, Education (Pedagogy BA), Communications and Media, Human Resource Counselling,
Legal Issues in an International Context,
Pharmacy,
Nursing, Midwifery, Physiotherapy,
Painting, Sculpture, Ceramic Design, Classical Music Performance,
Natural Sciences on BSc level, Physical Training.
This will enable you to combine a period of residence abroad with an educational program for which you will gain academic credits towards your degree in your home university.
One program consists of many different courses. The offered English-taught courses represent between 2-9 ECTS credits per semester.
Quality
The University of Pécs was founded in 1367; it is a university with an exceptionally wide experience and tradition in higher education.
 The university has been running degree programs in English for more than 30 years and so has become one of the most internationalized universities in Hungary.
All our courses are professionally relevant and of high quality. All our courses are accredited by the Ministry of Education.
With its fully equipped libraries and labs the University of Pécs provides an excellent environment for studying.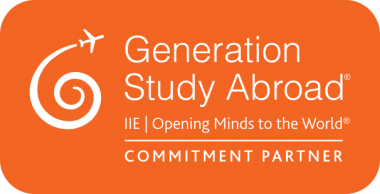 Be Larger than Life - Image film of the University of Pécs
Study Abroad Brochure (PDF)
For Study Abroad Advisors - 2020
Pécs through a U.S. student's eyes - Download the PPT