The spectacular photos of the PTE Dance Team prove that even in extreme situations the mask must stay on. Be cool, wear a mask!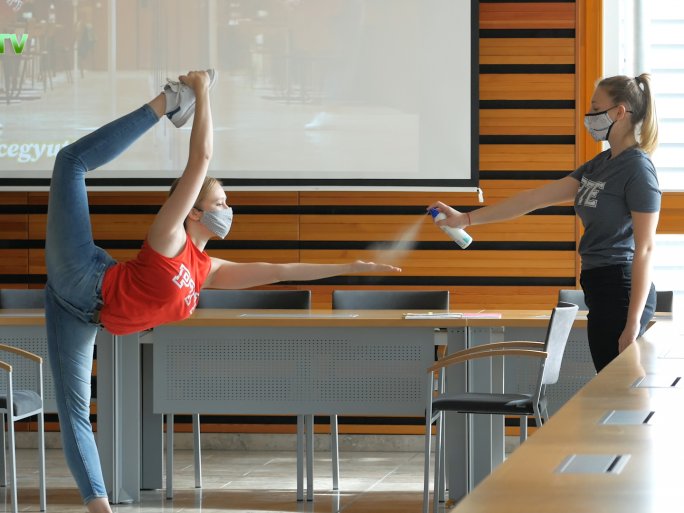 During a photoshoot, the PTE Dance Team demonstrated how to wear a mask correctly, how to abide by the epidemiological regulations and they even showed some possible ways to strengthen one's immune system. All the while executing astounding dance moves and acrobatic flourishes. Among the pictures we can find such gems as dancers juggling fruit, relaxing while floating midair or even sanitizing their hands while standing on another dancer's shoulders.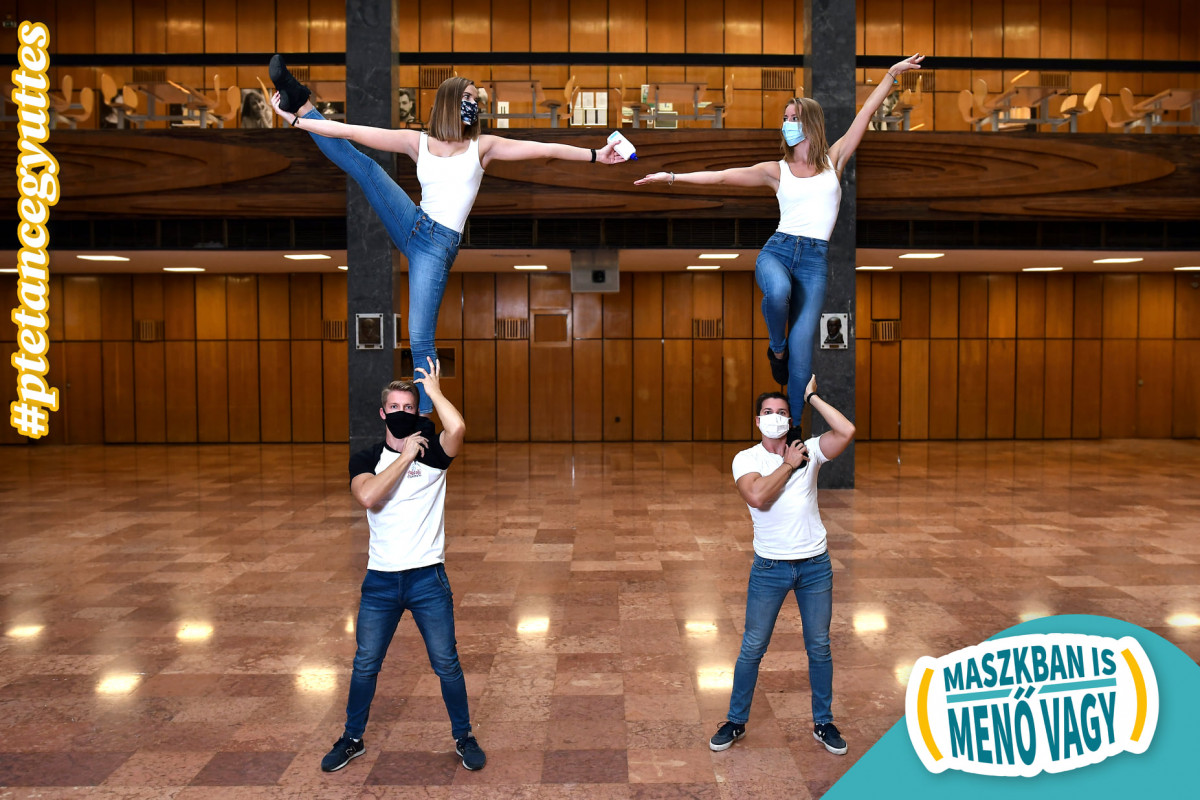 Their aim is to call attention to the importance of wearing masks, social distancing, hygiene guidelines and such possible methods of prevention as healthy eating habits, relaxation and exercising outside, enjoying the fresh air. Dancers showed a good example, wherever they went on every campus, they abided by the guidelines and regulations, and during the photoshoot, only those people are in direct contact with each other, who live in the same household.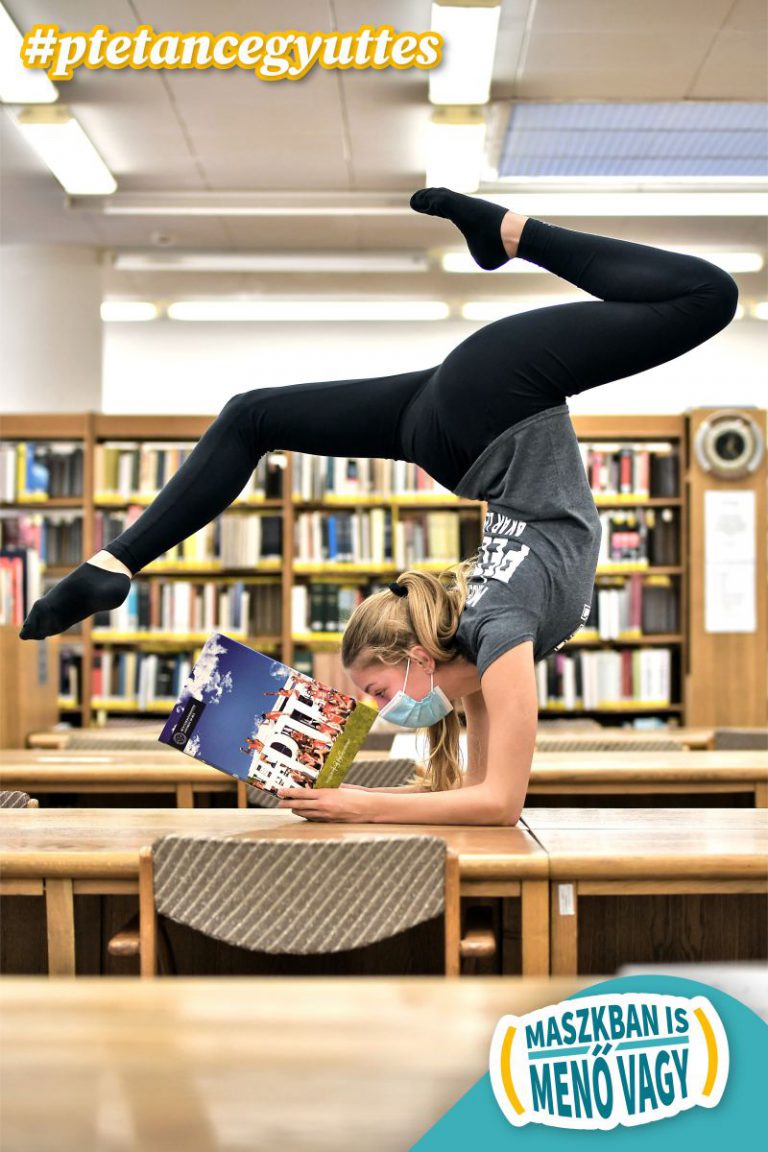 The PTE Dance Team was created as part of the now 20 years old Dancing University project. Its members are the University's students and aspiring students at the one of the University's training high schools. The University of Pécs has been excelling at the epidemic situation's rapid and professional management, now it is the young university and high school students' turn to act.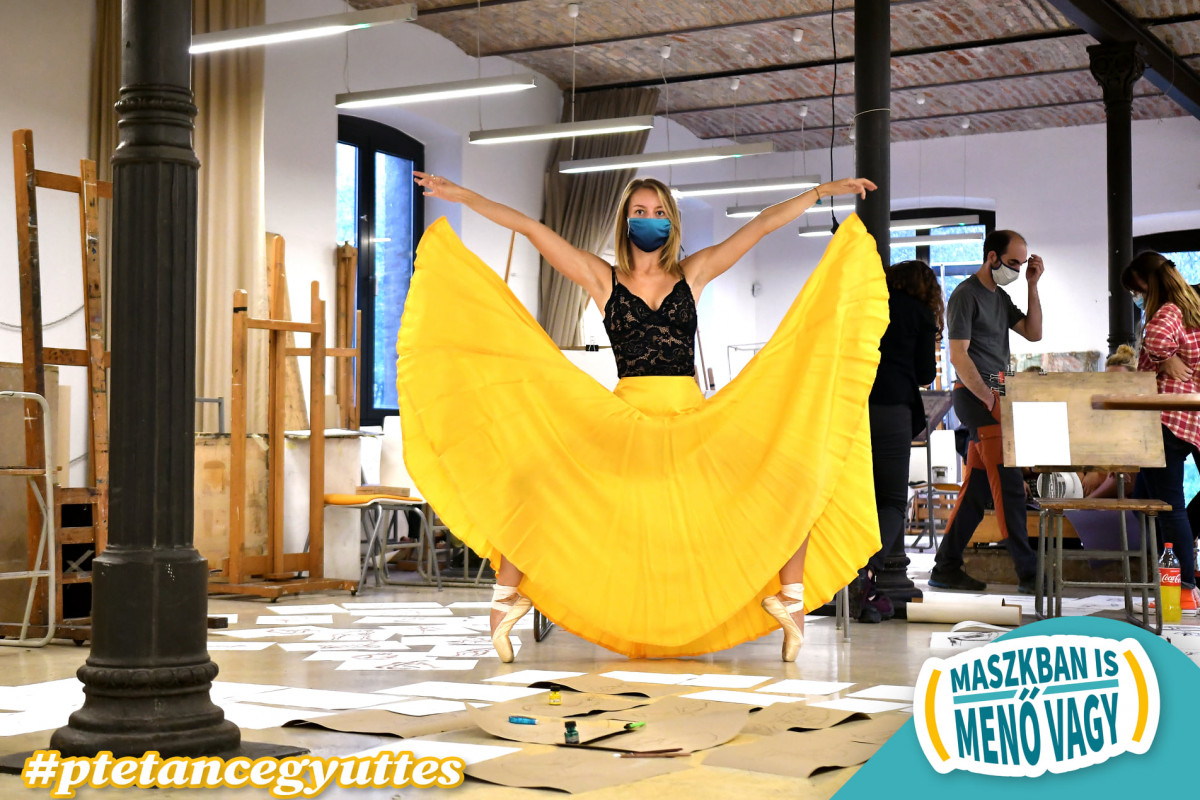 The nationwide unique campaign's patron is dr. József Bódis, Minister of State for Education, who as a previous rector of the University of Pécs played an important role in the PTE Dance Teams establishment in 2011.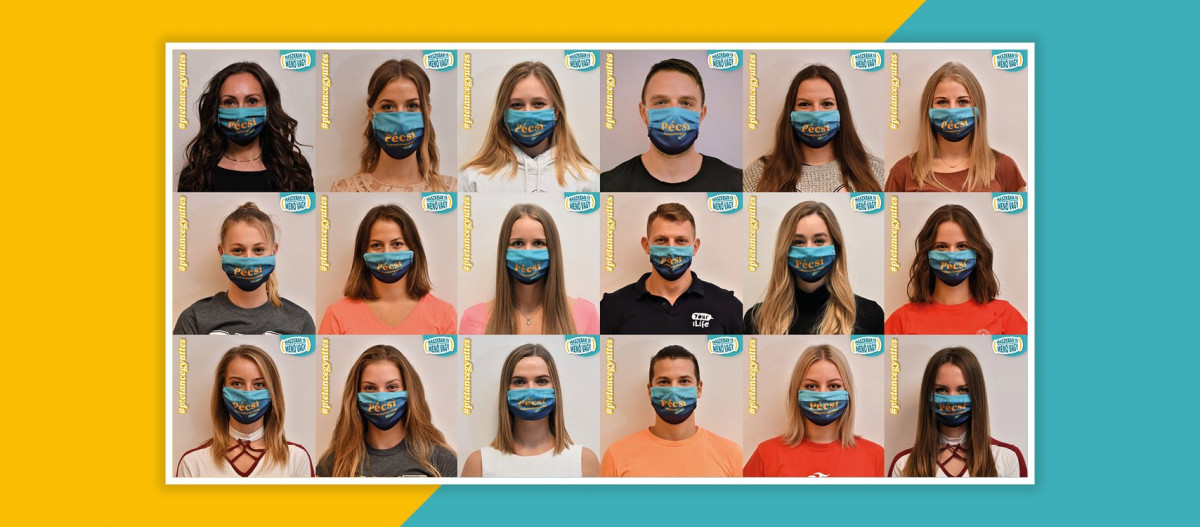 Check out their Facebook page as well »
Stay Active with the Digital Dance Studio »