The University of Pécs has launched an international challenge promoting a healthy lifestyle with the title "Moon Bike 2020". The aim of the 80 days challenge is to cycle to the Moon in 80 Days together, altogether 384 400 km, which you can join from anywhere in the world. After the short press conference in front of the Rector's Cabinet on 26 June the UP has launched the programme with 26 enthusiastic participants.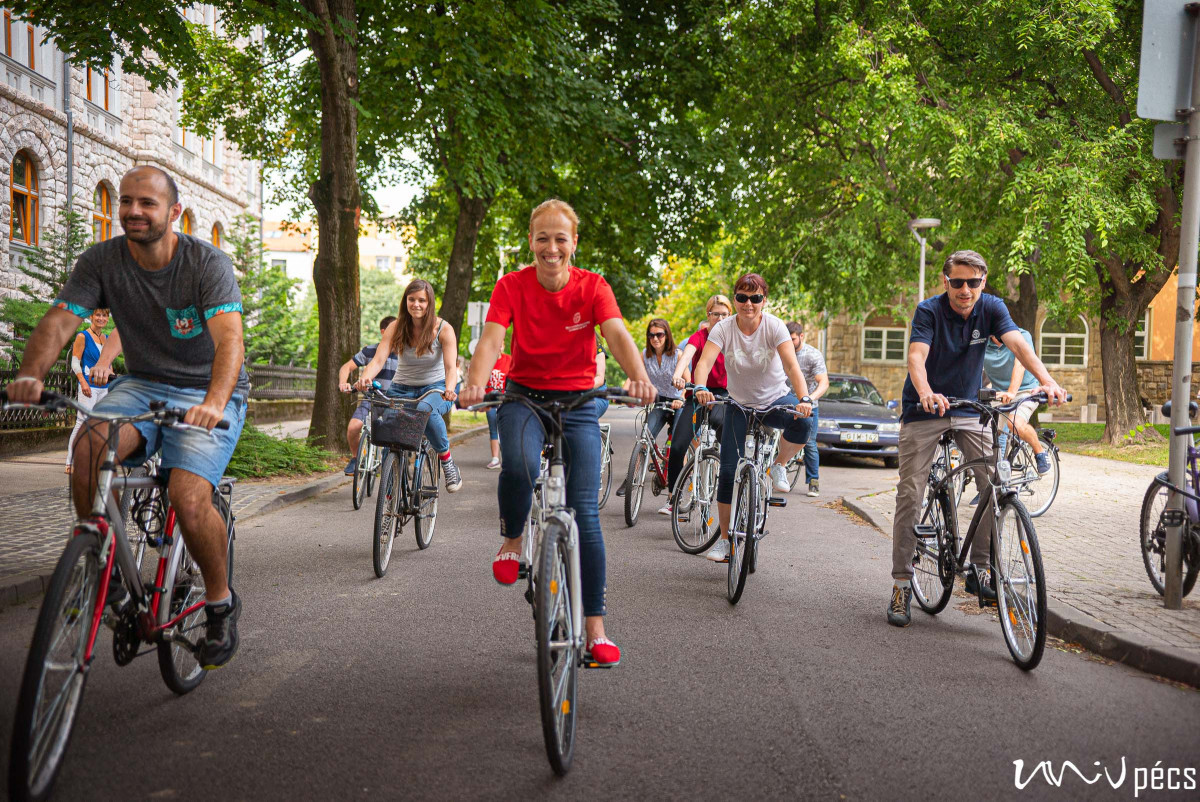 In May, the organizers of the International Spring invited people to a bicycle challenge Around the Earth in 40 Days. The 40 075 km challenge has been completed much earlier, in 26 days by more than 170 participants from five countries.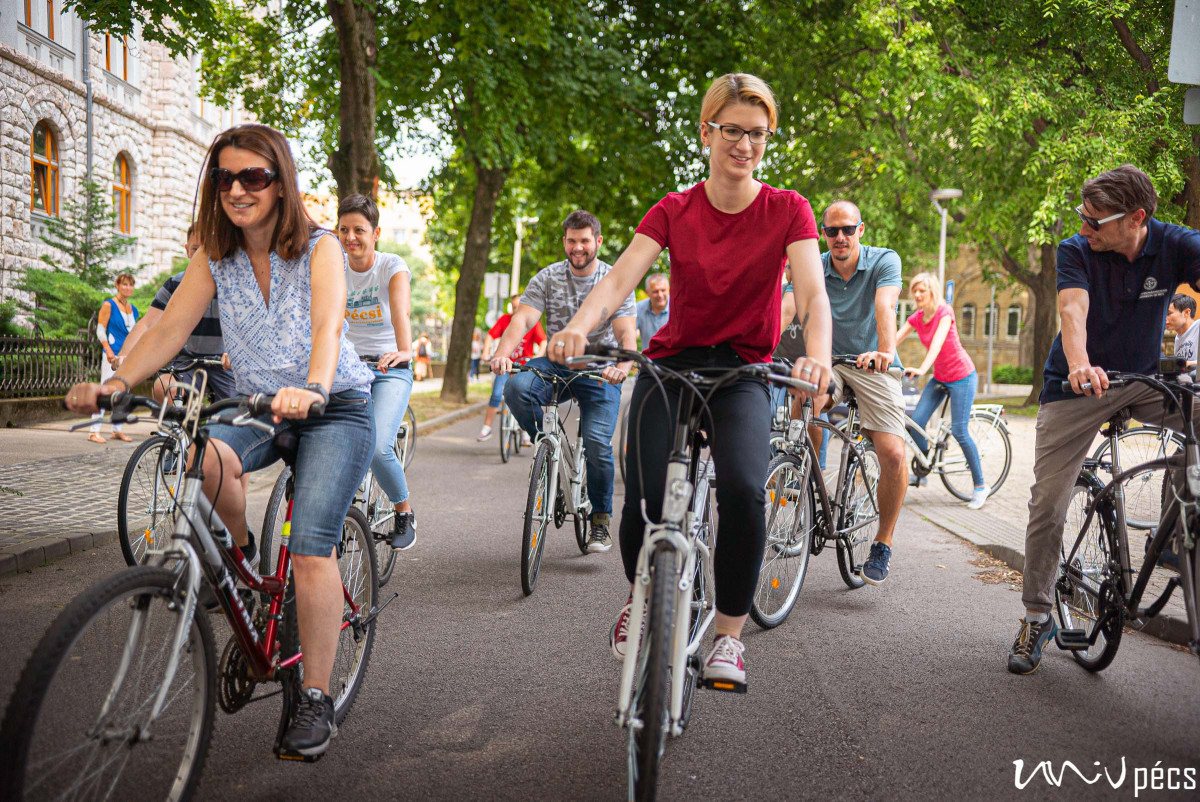 "We were overjoyed that so many people joined the challenge "Around the Earth in 40 Days" – emphasized Dóra Király, who had the idea for this programme at the Centre for Internationalization and Connections. "After summarizing the experiences, we thought we could do even more together. Somebody commented in connection with the previous challenge, in which we cycled around the Earth, why don't we aim to reach the Moon? We still do not know, whether this was a cynical remark or they honestly meant it, however, we took it seriously" – said Dóra Király laughing.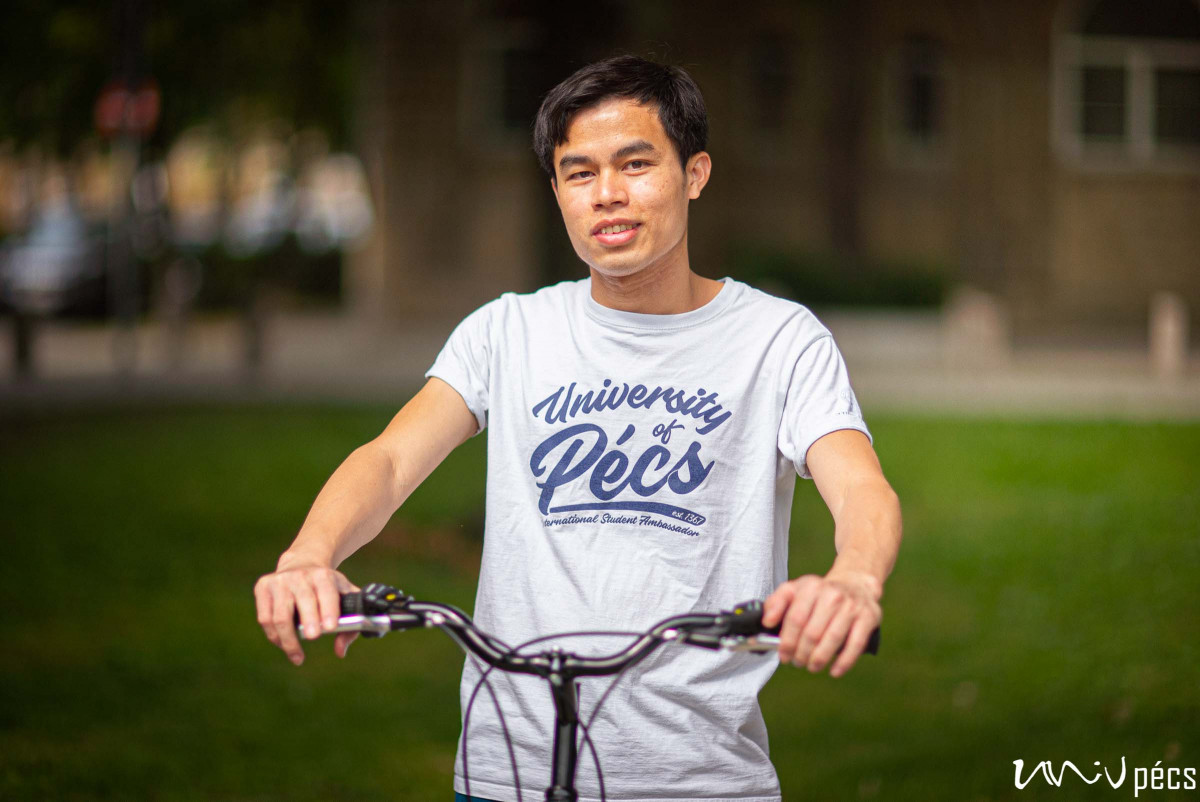 On the sunny summer morning, 26 participants rode their bikes around the building of the Rector's Cabinet, and by doing that successfully launched the programme with the merry sound of jingling bicycle bells. An international student of the Faculty of Law also joined the launch event, who is an International Ambassador representing Laos. The patron of the Moon Bike 2020 project is Prof. Dr. József Bódis, the Secretary of State for Education, Innovation and Vocational Training.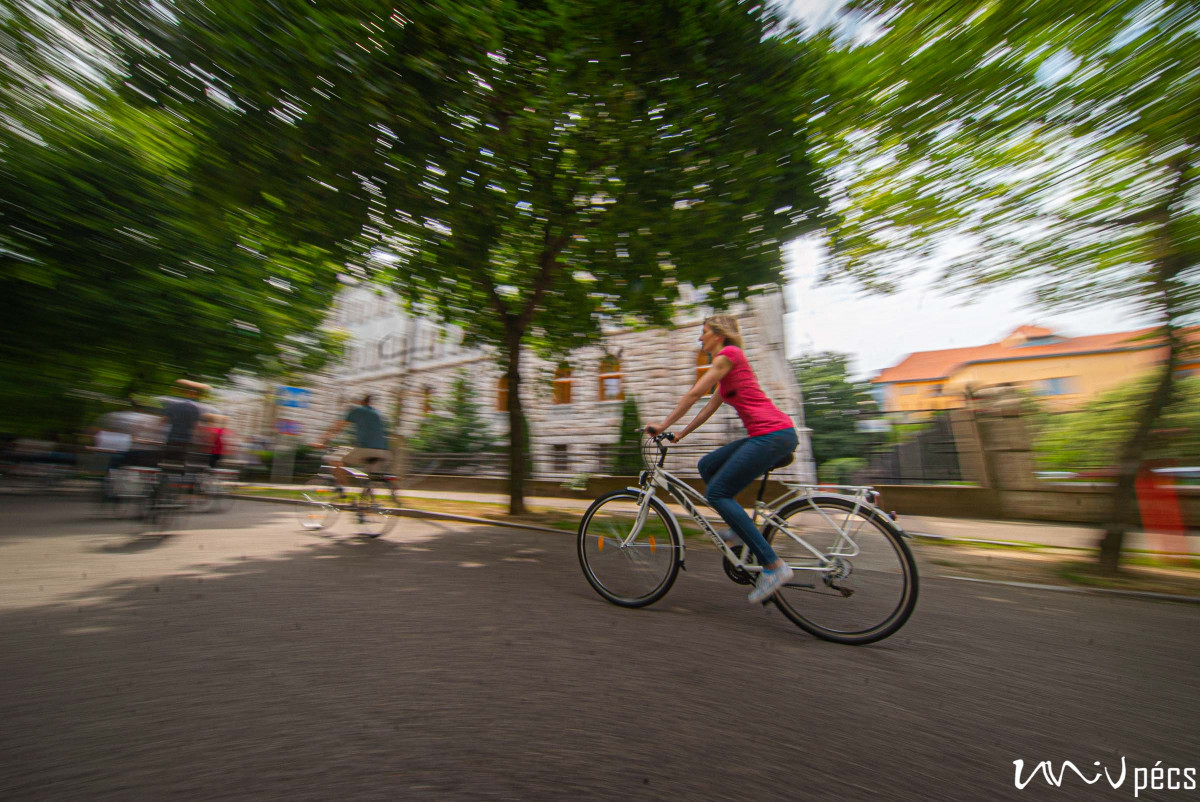 You can join the "Moon Bike" initiative to cycle more than 384 thousand kilometres with a stationary bicycle, touring and road bicycles, hobby or professional racing cyclists are welcome to participate as well. Since summer is here, joining the challenge with a pedal boat may also be possible.
You can join the challenge through the Facebook page Moon Bike 2020. You can either take screenshots in your bike app about your kilometres you would like to donate or you can take photos of the screen of the stationary bike.
The "Green University" project of the University of Pécs has also made efforts for nature protection, for the promotion of the environment-friendly lifestyle. We can also quote a classic somewhat modified based on the nature protection train of thought in connection with the first walk on the Moon:
"That is one small 'cycling' for a man, one giant leap for mankind."
Further information: https://www.facebook.com/internationalspringbike/