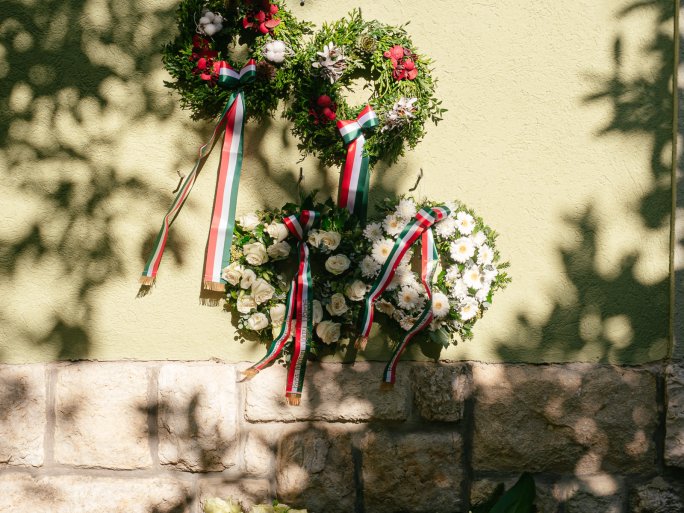 The University of Pécs held its commemoration ceremony of the 1956 Revolution on 22 October in the inner garden of the Faculty of Law and the Faculty of Business and Economics, together with the Pécs Citizen's Salon Association. The Student Parliament was founded here sixty-four years ago.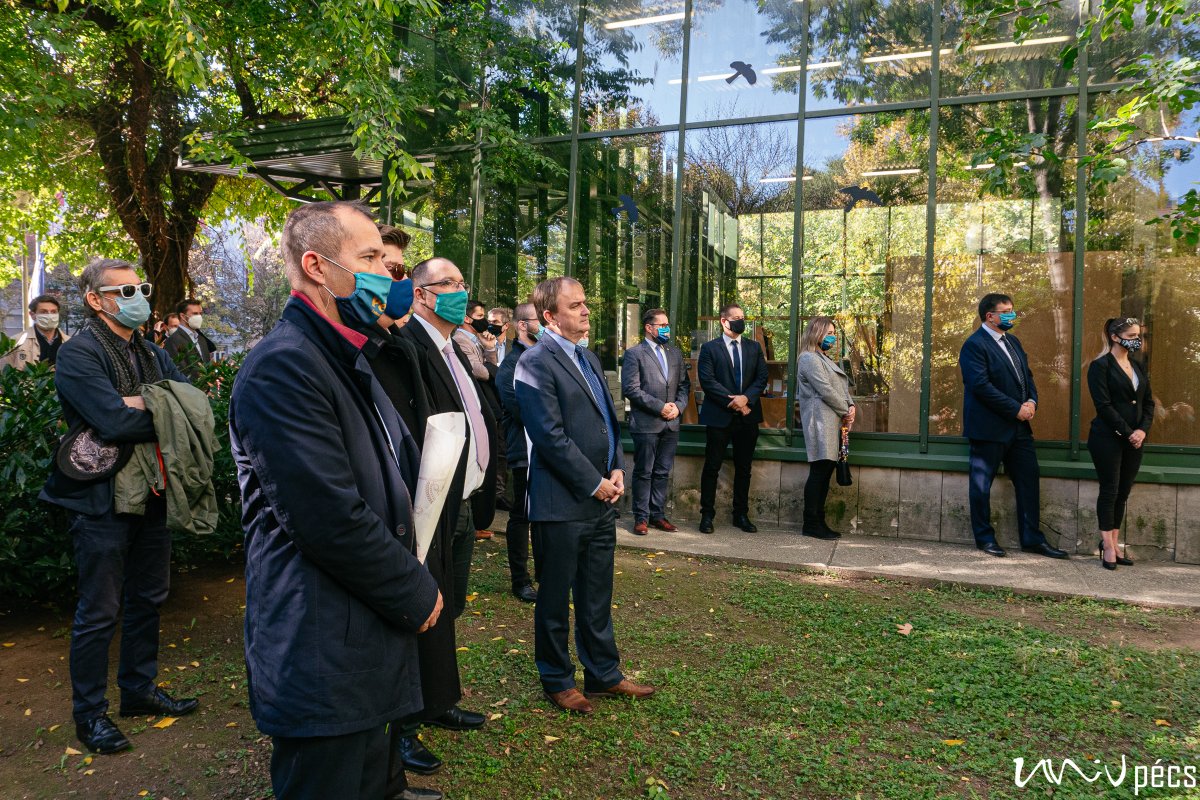 "The students' thirst for freedom and their love of their country ignited the revolution of 1956, which turned into a fight for freedom of the whole country, and even though it lasted only for a few days, it filled the hearts of the Hungarian nation, suffering under the pressure of the communist dictatorship, with hope! This is the most important message of '56 for me!" – emphasized Tamás Fedeles, the Vice-Rector for Education in his speech at the ceremony.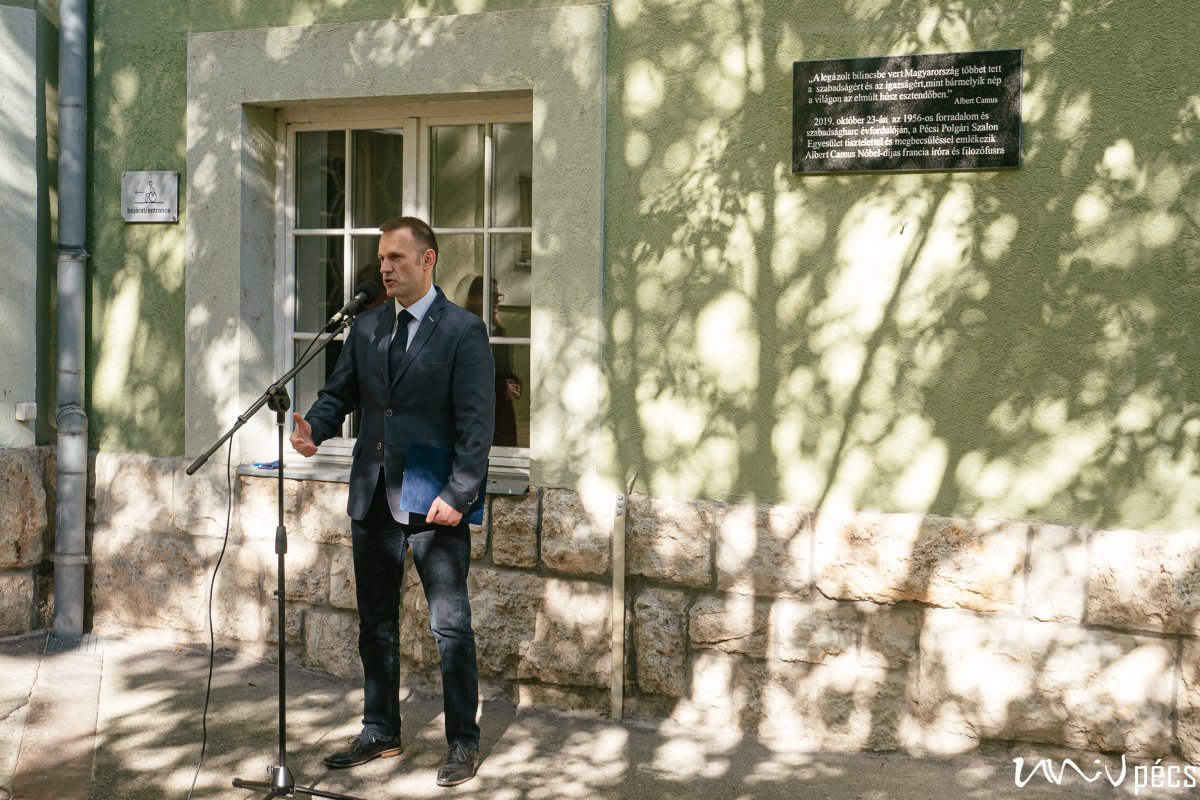 Poems about freedom, truth and justice have been recited.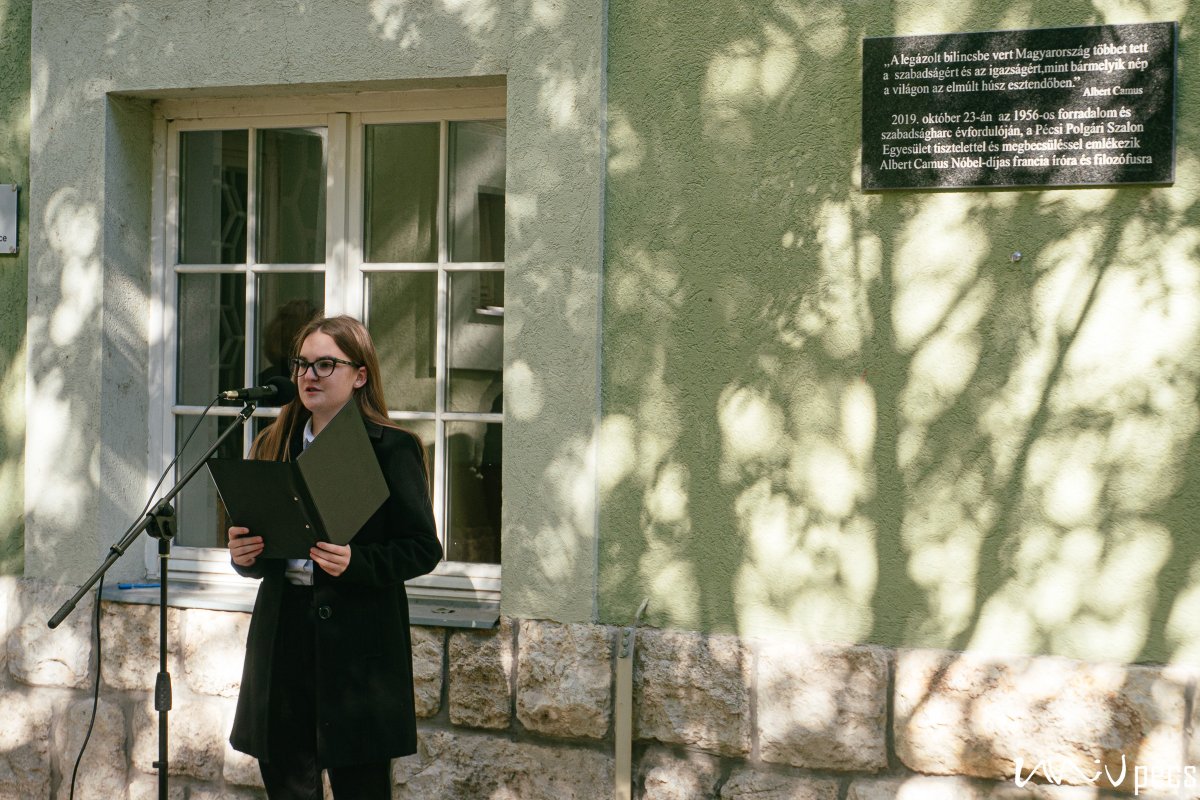 After this, wreaths have been laid in front of the memorial plaque made of white flowers signifying remembrance.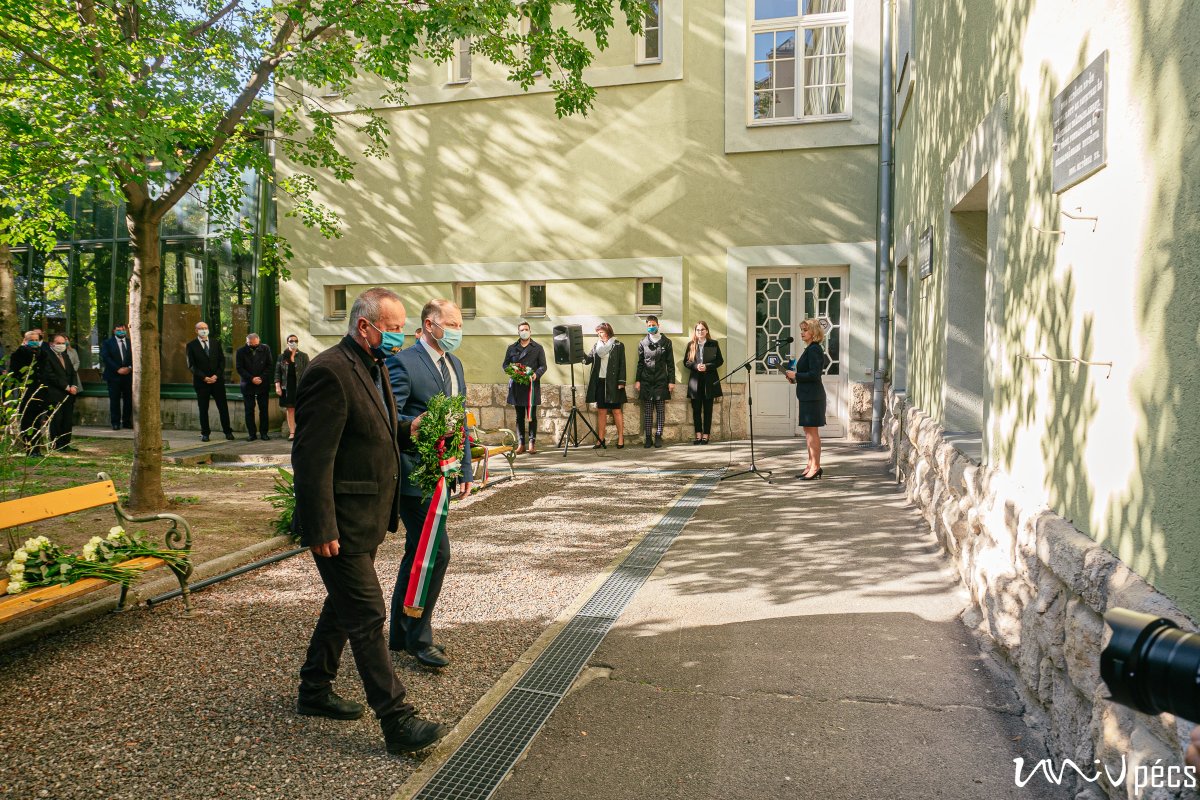 Photos: Szabolcs Csortos, UnivPécs.