The Budapest-Bamako rally is the last great continent-spanning amateur vehicular adventure. The parson of Somogyhárságy, Attila Molnár and a former student of economy at the UP Gergely Fáth entered this year's approximately 8300km long rally. Their chariot for the race will be a red VAZ-2101, which previously belonged to Gergely Fáth's grandfather.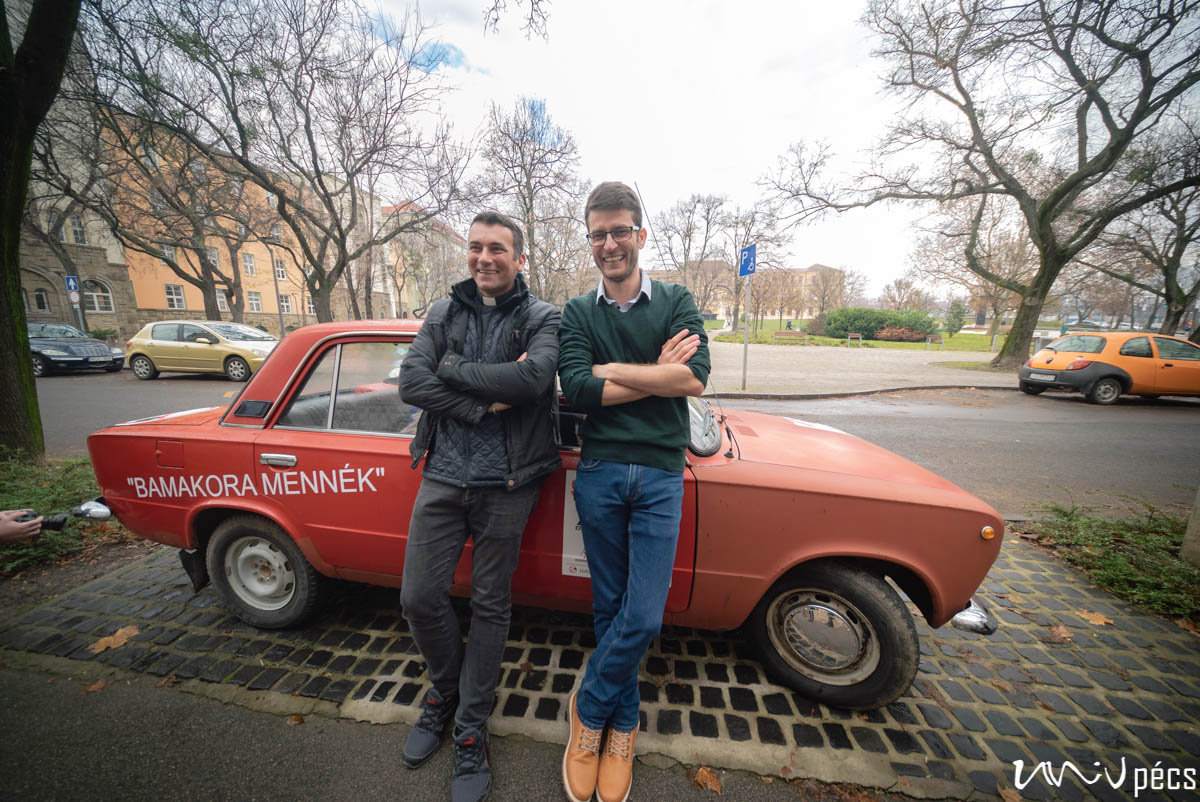 As the participation in the rally requires some form of donation to Africa, the racing team asked for the help of the University of Pécs. And the UP gladly helped, and they sent school supplies to Africa with the VAZ.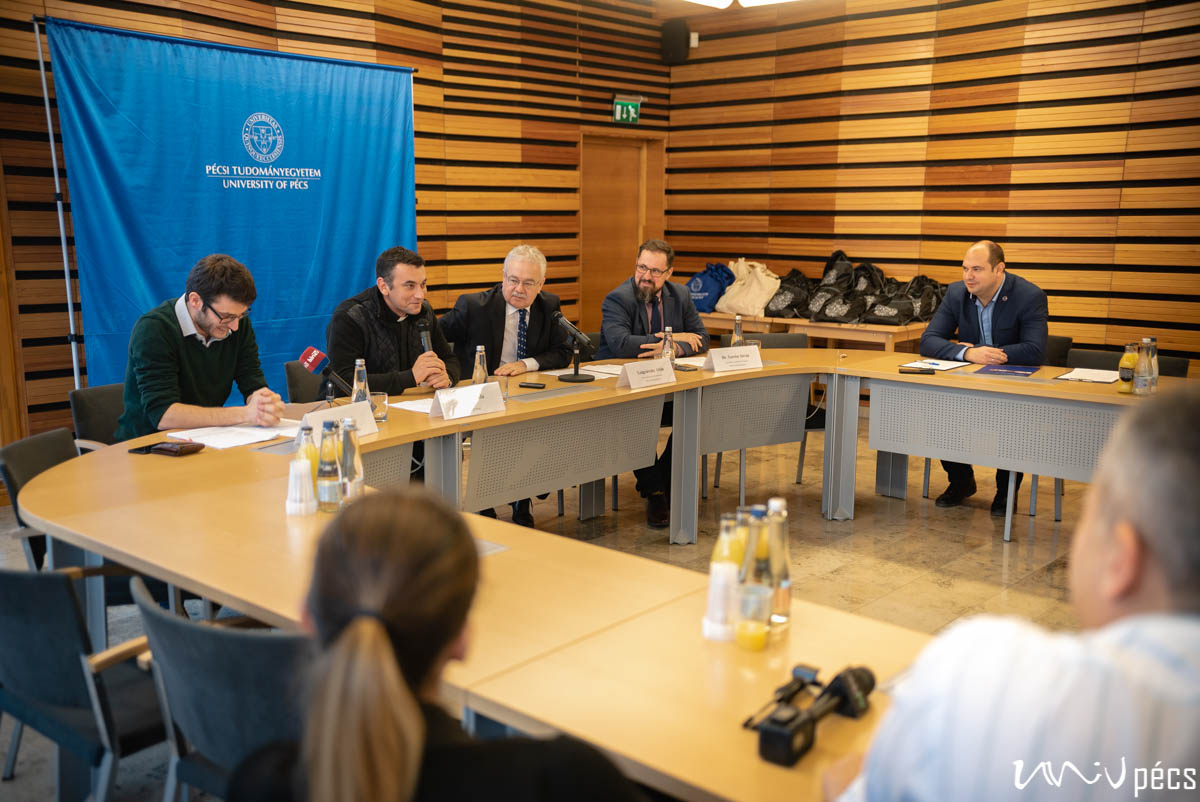 Attila Lengvárszky, the head of the Rector's Cabinet and Dr. István Tarrósy, head of the Centre for Internationalization and connections, handed over the University's donation to father Attila Molnár and Gergely Fáth on the 9th of December.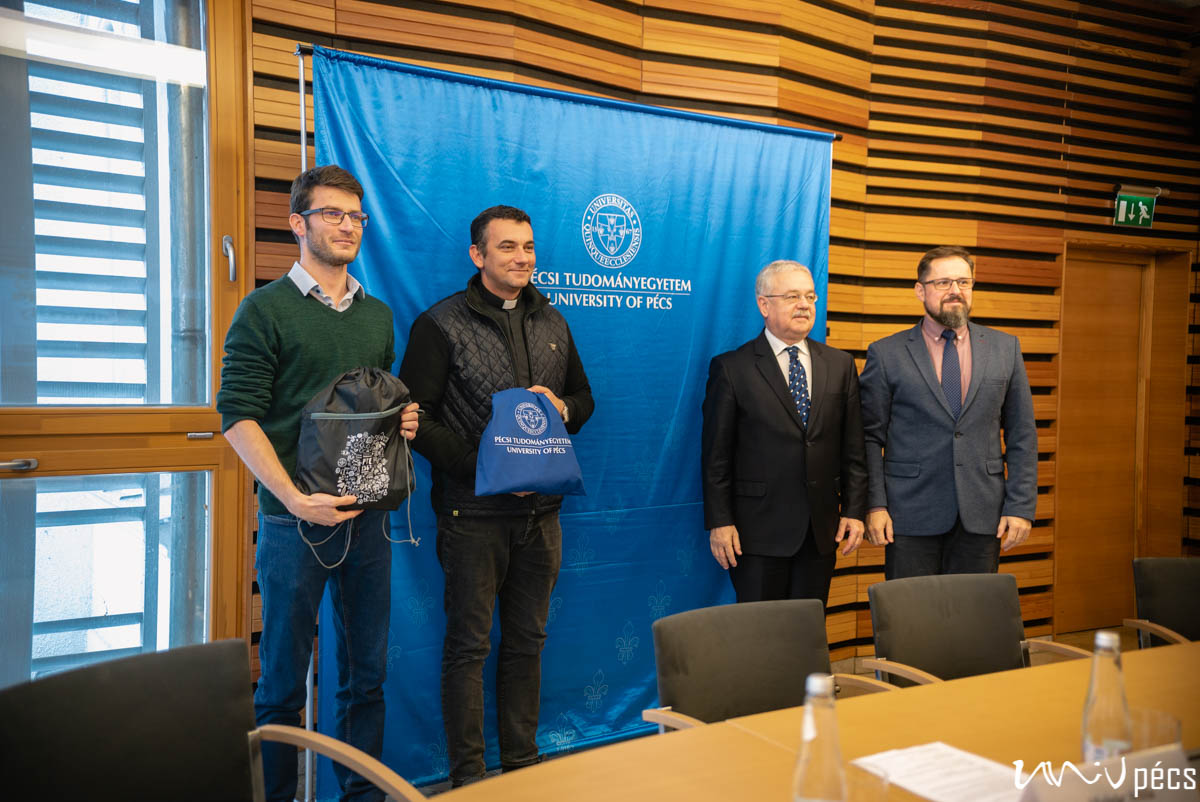 The racers emphasized that the UP was the first to lend them a hand. To them this rally is a kind of a pilgrimage, "El Camino by car", and the true aim of it all is to do something good.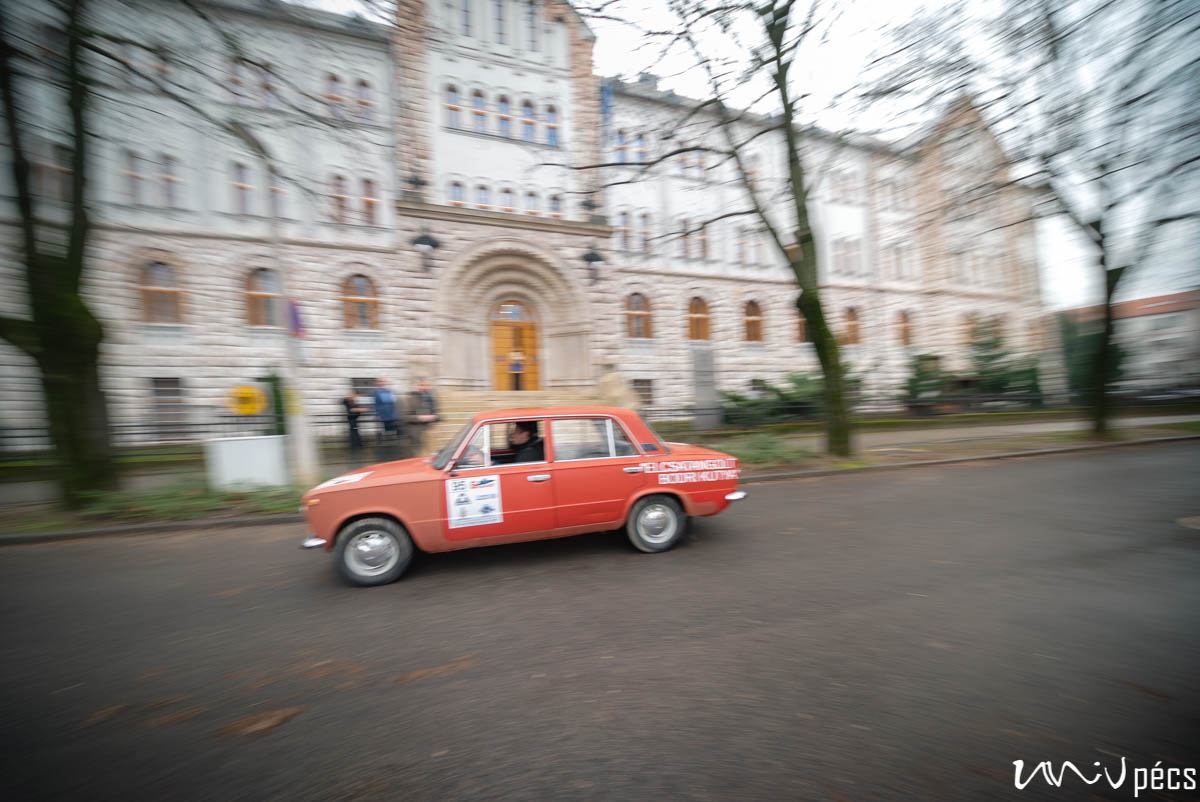 They will leave Europe today, when the first UnivPécs print of 2020 is published, on 3 February. They finished the Slovenian and Hungarian dirt road sections according to plan and are on their way to Marrakesh in their VAZ named Bodri which proudly wears the stickers of The University of Pécs on its sides. 
You can follow the Racing team on their Instagram page: bodri_bamako »
by: Gergely Kottász
photo: Szabolcs Csortos