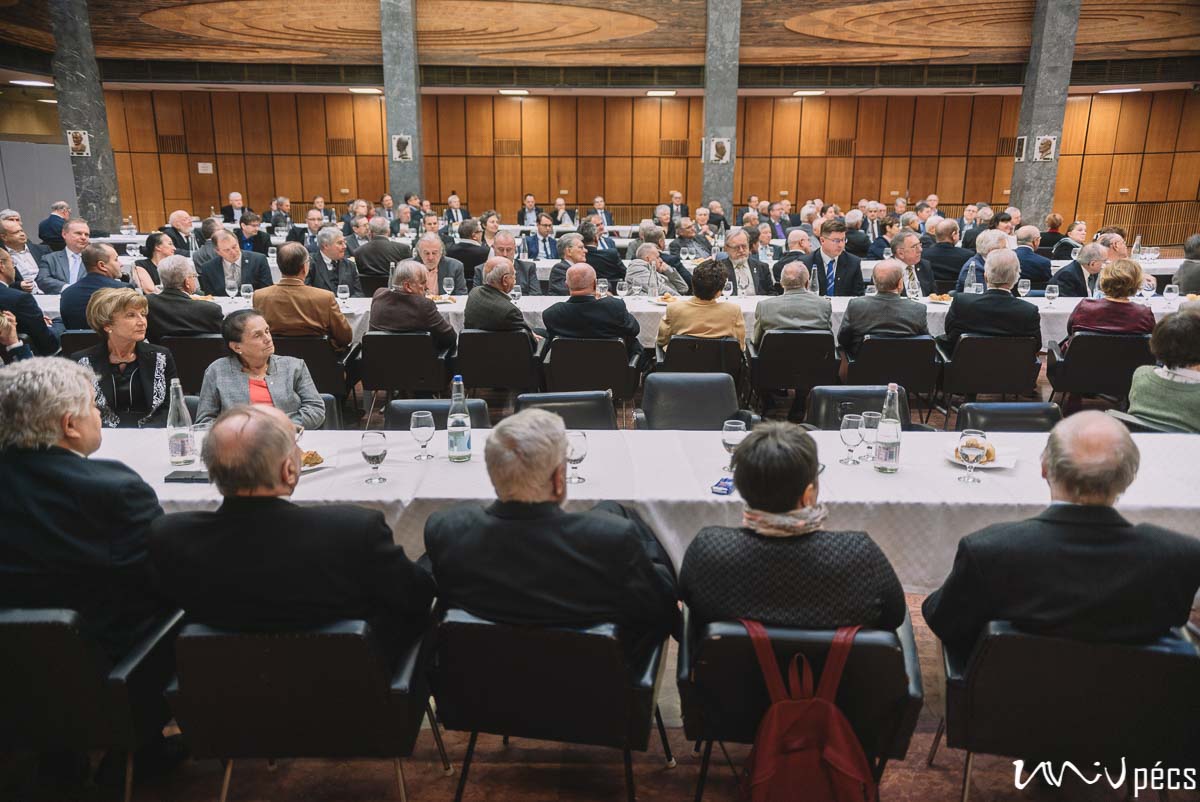 The University of Pécs organized its traditional New Year's Professorial Meeting on 9 January 2020 at the Dr. Romhányi György Aula of the Medical School, where more than 150 professors gathered from all of the faculties. They greeted each other and all citizens of the University of Pécs merrily: Happy New Year!
In his speech, rector Attila Miseta summarized the economic background in which the university has to operate, and then he highlighted the goals of the institution. He explained how the performance evaluation system and the quantity and quality of student services could serve the university. The institution also plans to invest extra effort to keep the gifted young people here and to recruit talented academic and research staff as well. Read the full text of the Rector's Speech in English »
After the official part of the event, the professors of different faculties had the opportunity to have casual conversations.