ACCOMMODATION | VISA/RESIDENCE PERMIT | HEALTH INSURANCE | ARRIVAL | HOW TO GET TO PÉCS BY TRAIN | AVAILABLE COURSES/STUDIES
If you are coming as an exchange student from an overseas partner university where an exchange agreement is in force, you are entitled to apply for an exchange placement. Please consult your home university's International Office.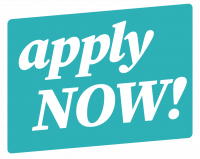 Application deadline for the Spring Semester (starting in February): December 15th.
Application deadline for the Autumn Semester (starting in September): May 31st.
Information for incoming ERASMUS+ excahnge students can be found here.
---
ACCOMMODATION
In respect of accommodation in Pécs, international students have two basic options. They may indicate on their application their wish to stay in a hostel, or they may look for alternative accommodation on arrival.
 
Student Hostel Accommodation
It is a simple matter for incomers to reserve a place in a hostel at the time of their application.
The Boszorkány Student hostel (Boszorkany Dormitory). There are approximately 100 beds in 4-person apartments (with two 2-person bedrooms per apartment) wich are reserved for international students. Each apartment has a private bathroom. The monthly cost of accommodation is 40.000 HUF (appr 135 USD) per person. Payment must be made either online or in person at the Faculty Cashier's office. The first payment covers the first two months, after which students pay monthly in advance .
The Szalay László Dormitory (Szalay Kollégium). There are six- person apartments in which three persons share one room. Each apartment has a private bathroom. The monthly cost of accommodation is the equivalent in Hungarian currency of 40.000 HUF (appr 135 USD) . Payment must be made either online or in person at the Faculty Cashier's office. The first payment covers the first two months, after which students pay monthly in advance .
The Szántó Dormitory. The building was fully renovated in 2011. The students can spend their every day life in XXI. century conditions. There is an apartment system. In every unit there are two rooms with two beds. In each unit, you can find a kitchen and a bathroom. Bus stops are nearby. You can find the Adult Education and Health Sciences campuses in the neighborhood. The Medical, Humanities, and Natural Sciences Sciences campuses are just a few minutes away by public transport or on foot. There are two rooms available for handicapped persons in the building. Available services: Club, gym, lounge, bar, bike storage, parking, study room, Internet access in rooms.
Although students generally prefer to have a room of their own, we believe in the importance of the multi-cultural experience which is enriched by visitors of different nationalities sharing a room in an environment which is equally unfamiliar to all.
In case you have any further questions regarding accommodation, please contact
Ms. Anna CSÉCSEI
E-mail: sandor.anna@pte.hu
Rented Accommodation
For incoming students who require superior quality accommodation, rented flats are an alternative. Renting a flat can provide students with peace, comfort and privacy they require.
There are numerous private companies in Pécs which offer a free apartment-finding service for students. They have large database of apartment for rent in Pécs from 35,000 HUF/month. 
What they offer:
Companies you can contact:
Choose your favourite apartments on their website, write them an email and leave the rest to them!
---
VISA/RESIDENCE PERMIT
For overseas students there are two immigration possibilities:
Apply for a visa in the home country. Please inquire at the nearest Hungarian Embassy regarding the procedure
or
Enter Hungary as a tourist.
In both cases students will have to go through the following formalities within 30 days of their arrival: Within 30 days students must apply for a residence permit at the local Immigration Office. They will have to prove their student status and show sufficient funds for their stay (Bank statement in their own name or that of their parents or financial supporters and a card which is acceptable in Hungary) etc. Students also have to pay a one-off application fee of HUF 18.000 - payable at any post office in the form of a revenue stamp.
For further information, click here.
---
HEALTH INSURANCE
For students outside of the EU, or for those who wish to have a local insurance the University can offer a health insurance compatible with the Hungarian. For detailed information please visit this website.
---
ARRIVAL
From most European countries, the easiest way to reach Hungary is by air, since flying is fast and comfortable; once you have checked in, it is virtually impossible to be lost! There are flights from all over the world to Budapest, the capital of Hungary.
After landing at Budapest Airport, the real adventure begins. You will find an airport shuttle office at both terminals, and we strongly advise you to take the "MiniBUD" airport shuttle rather than a taxi. The "MINIBUS" will cost you appr. 4500 HUF (approximately $10-15) and will take you wherever you wish in Budapest. (You should book this service at least 24 hours in advance. 'Phone: +36 1 550 0000). If you want to travel to Pécs immediately, ask "MiniBUD" to take you to "KELETI PÁLYAUDVAR" (Eastern Railway Station) from where you can catch a train to Pécs.
If you would like to save time and travel directly to Pécs choose either the Mistral Minibus (www.mistral-minibus.hu) or the Travel4You (http://www.travel4you.hu/) or the MecsekTravel (http://www.mecsektravel.hu/index.php/en/) shuttle companies where online booking is possible. These are door to door services directly from the Budapest Airport to any address in Pécs for about 10.000 HUF (app. $35).
---
HOW TO GET TO PÉCS BY TRAIN
The most convenient way of travel from Budapest to Pécs is by Inter-City train. On the website you will find the IC timetable. Unfortunately, with this first journey from Budapest to Pécs you are not entitled to a student discount since you do not yet have a Hungarian Student Identity Card. (The International Student Identity Card is not valid). You will, therefore, have to pay full fare; a 2nd class ticket (with the necessary seat reservation) will cost about 5,000 HUF (approx. $17). You are advised not to take a normal (non-IC) train instead of an IC, even if it leaves earlier, since ICs are much faster and more comfortable.

If you let us know the time of your arrival, you will be picked up by local student volunteers at Pécs railway station who will take you to your accommodation. 
---
AVAILABLE COURSES/STUDIES
Exchange students can sign up for courses which are listed here.
First click on the desired Faculty/School, then scroll down to see the available course listings.
---
Further info on request:
Mr. Gábor CZÉH
czeh.gabor@pte.hu
Tel.: +36 72 501 509