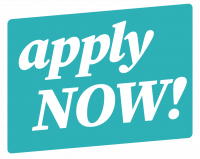 The University of Pécs participates in many different exchange and study abroad programmes that facilitate the outgoing mobility of several students and academics each year. 
---

Quick facts:
one of the most well-known and successful programmes of the European Commission
two main types: foreign study visits and internships
so far: mobility of more than 3 million students in Europe
according to the former Erasmus students the Erasmus experience makes the post-graduation job search easier
60 % of the Erasmus students are females and 80% of the outgoing students is the first in the family to study abroad
 
Programme objectives:
to increase in quality and quantity
the student and educational mobility
the number of international project
the cooperation between higher educational institutions and businesses
 
---

Programme objectives:
to make possible for the higher educational institutions (universities, colleges) of the participating countries
to host visiting professors
student exchanges
participation in language and professional courses, as well as in summer universities
 
Participating countries: Albany, Austria, Bosnia and Herzegovina, Bulgary, the Czech Republic, Croatia, Poland, Macedonia, Hungary, Romania, Slovakia, Slovenia, Serbia and Montenegro.
---

(in Hungarian)
---

Programme objectives:
exchange programme for those willing to study, teach and research abroad
possibility for the non-US citizens to conduct scientific activity in the Uninted States of America
application possibility for all the art and science disciplines
---
General requirements: enrolled UP student status, Stipendium Scholarship students are NOT eligible, good command of English language knowledge (US universities require TOEFL of IELTS language certificate if not native speaker), above average academic records.
Please contact Mr Gabor Czeh for further information at czeh.gabor@pte.hu.