Congratulations! You have been nominated, and you already opened this article, meaning that you are ready for your huge Erasmus+ adventure!
Our online application system quite easy to use, but we made an extra step by step guide for you:
1. Click here: https://incoming.pte.hu and click on "Get started now!"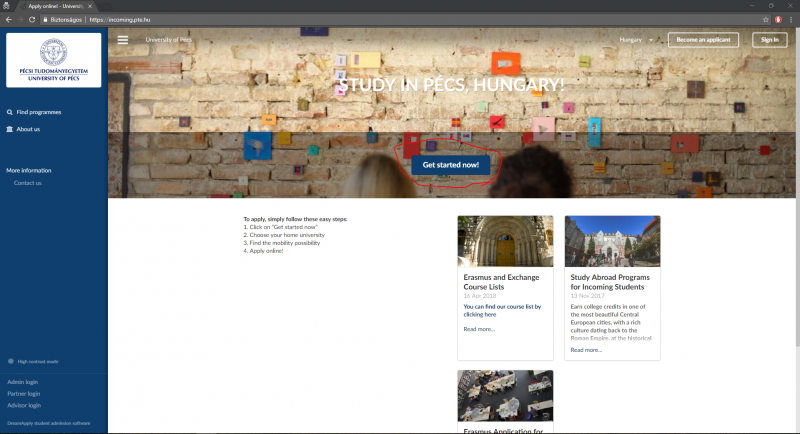 2. Choose your home University from the list by clicking on "This is my home institution". If you can't find your University, contact us at erasmus@pte.hu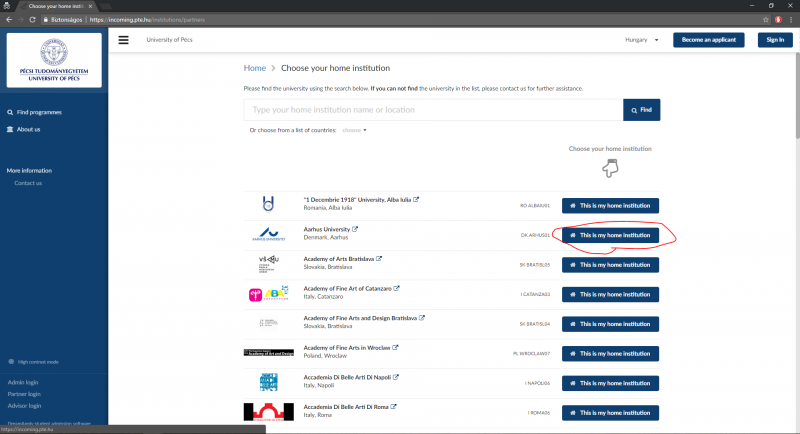 3. After you chose your University, you will see the available study fields, and application period. Please pay attention to select the right study field and the right study period.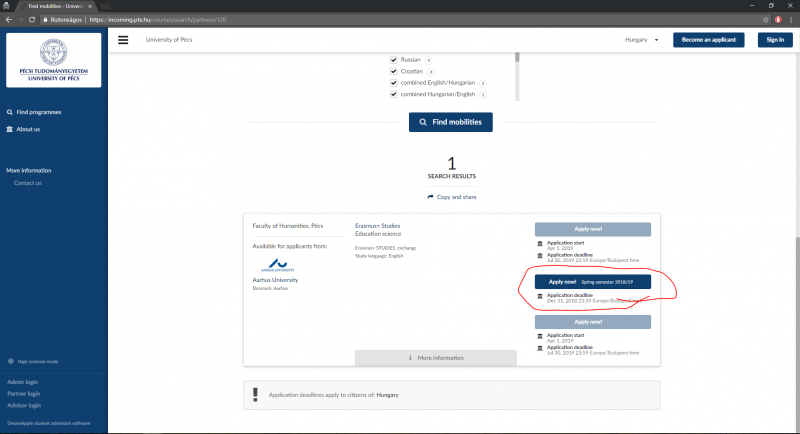 4. Now you should register an account by selecting "Become an applicant".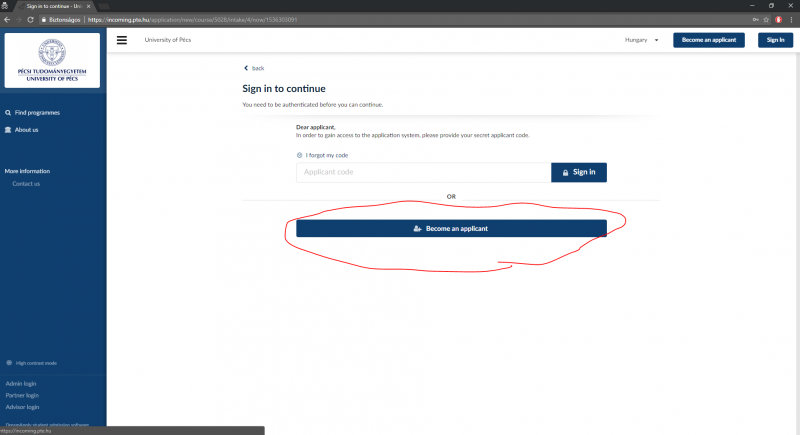 5. To register an account and become an applicant, you have add basic personal data. You have to fill every field with a red star. If you are done with that, please click on "Sign up and continue!"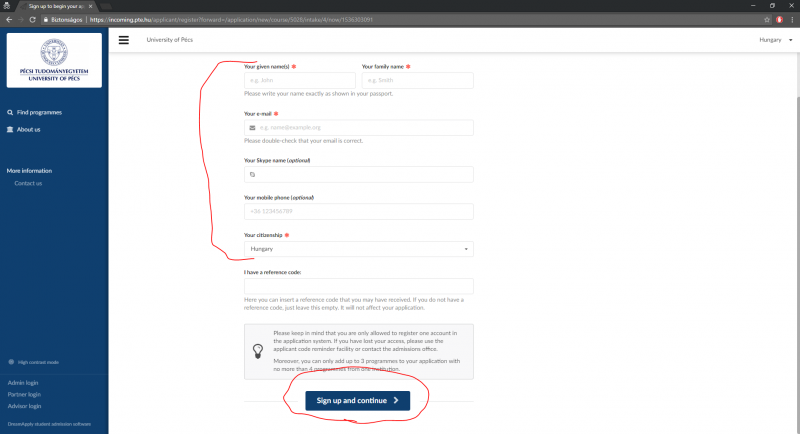 6. Once you registered, you receive a unique applicant access code that you will be able to log in later. This access code is sent out to your e-mail address as well. You can just click on "I wrote it down, continue", and move on.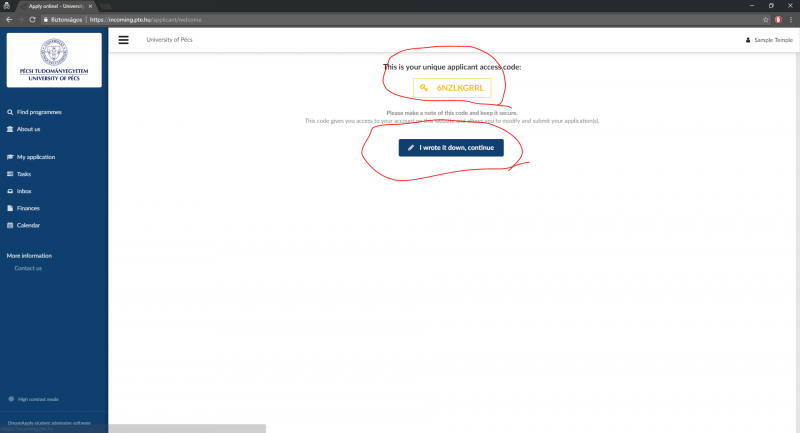 7. On the left side, marked with a red line, you see the different chapters of your application (Priorities, Profile, Contacts, etc.). Please click on each chapter, and fill every field that is marked with a red star. You can find the list of documents you need to upload in the "Checklist" chapter, and you have to upload them to the "Documents" chapter. Also, you should fill your studyplan, by clicking on "My studyplan".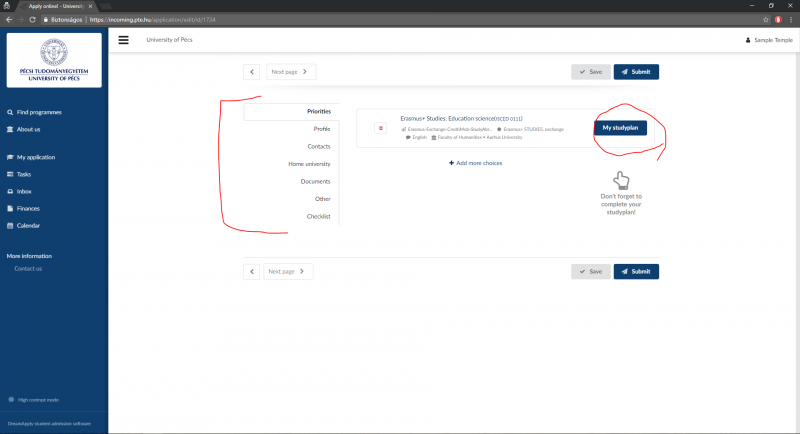 8. Once you clicked on "My studyplan" you can type in the courses you'd like to follow. Once you have added all the courses you would like to take, click on "Save changes". You can find all the available courses here.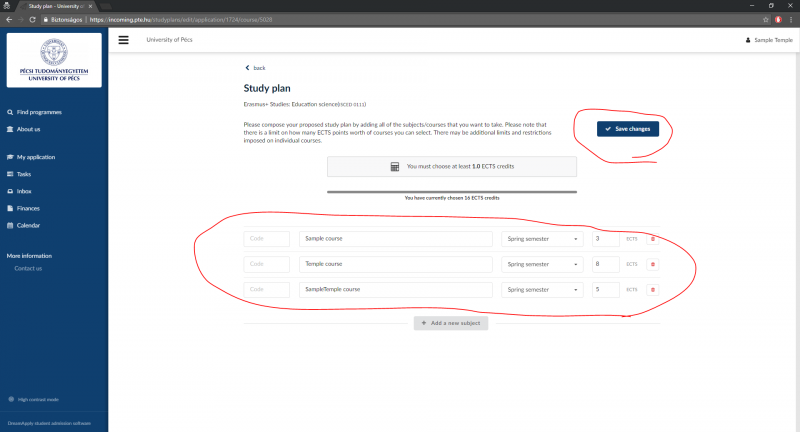 9. If you filled every chapter of your application, added the courses you'd like to take, and made sure that you uploaded all the necessary documents, you can click on "Submit". Please note, that your application is not considered until your have submitted it!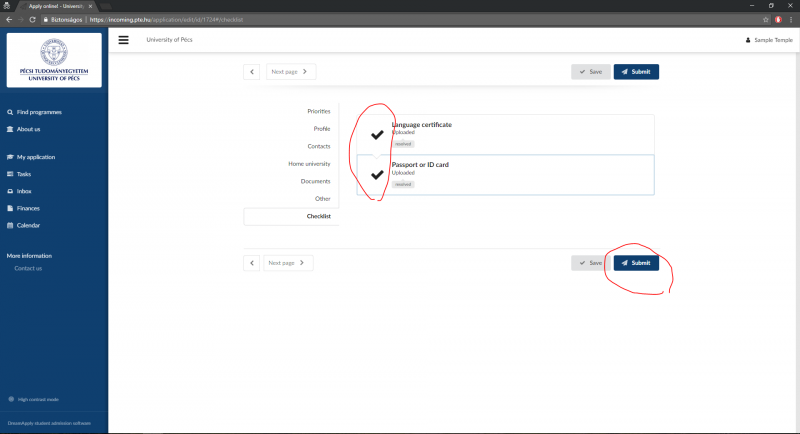 10. If you have done everything right, you should see this page. After that, our colleagues are going to contact you with further details. If you face any difficulties or need any further assistance, you can always contact us at erasmus@pte.hu.