If you are staying in Hungary for more than 30 days (all non-EEA students: students from visa-waiver countries and students from countries with visa obligations), you need to go to the Immigration and Asylum Office (or Office of Immigration and Nationality) as soon as possible in order to register accommodation in Hungary and to receive the residence permit. This infographic below guide you through the whole process.
Information on the changes of the rules of the foreign students' residence in Hungary effective from January 1, 2018​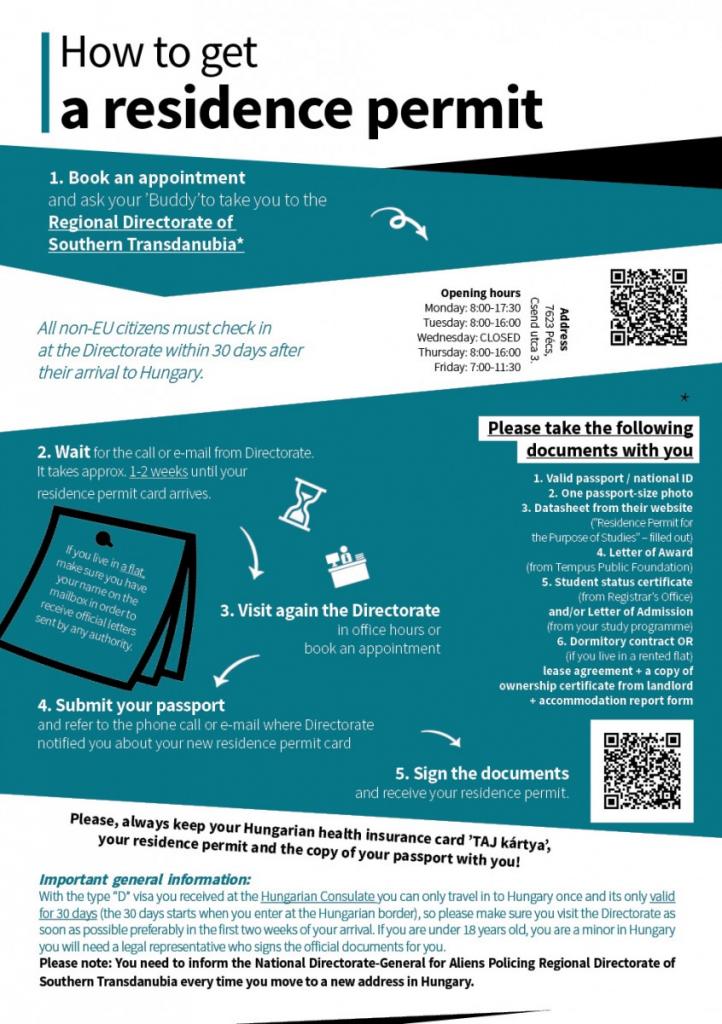 For more detailed information, please download the brochure or visit the website of the Immigration Office.