What is the economic recovery effect of international scholarship programmes at the Ministry of Foreign Affairs and Trade? On 6 October, UP held a press conference in the Senate Board Room, with Orsolya Pacsay-Tomassich, State Secretary for the Hungarian Diplomatic Academy and the Stipendium Hungaricum Programme, Attila Miseta – Rector of UP and Zsuzsanna Mészárosné Császár – associate professor at the Faculty of Sciences, University of Pécs.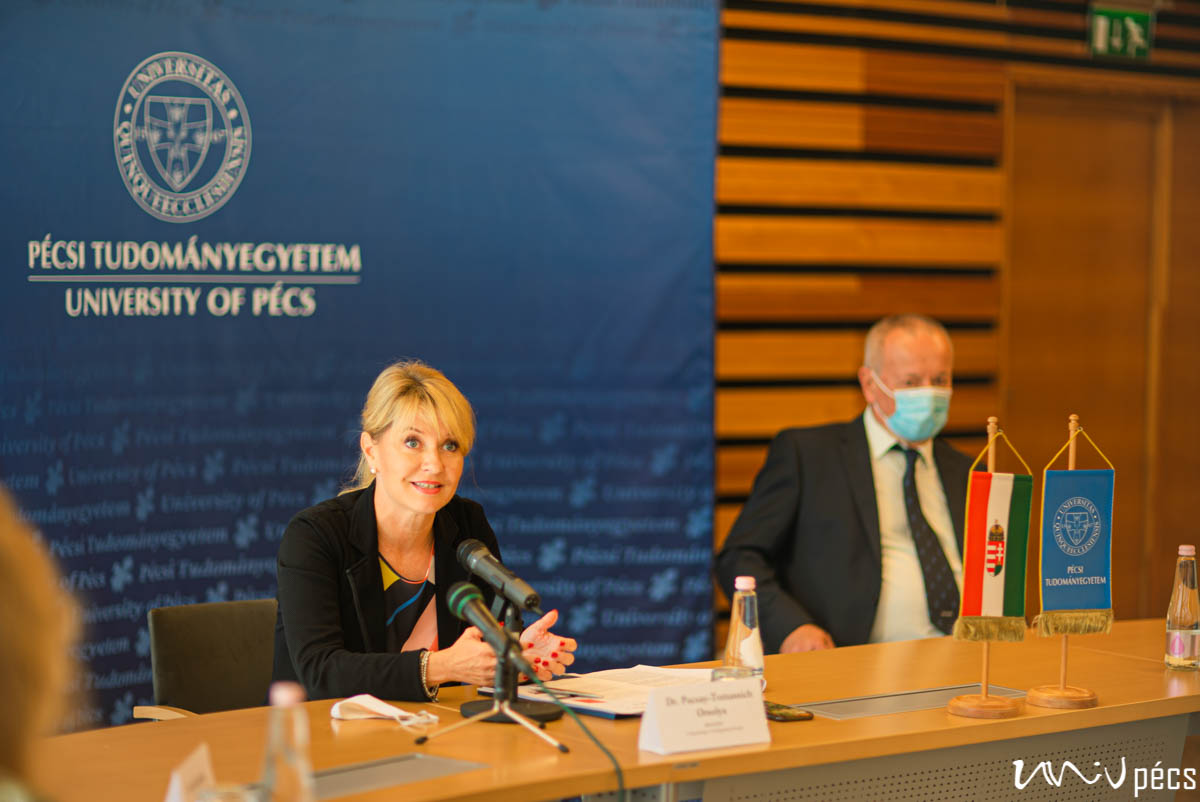 "The internationalization of Hungarian higher education has resulted in a win-win situation for Hungarian and international students alike," Pacsay-Tomassich said, "resulting in a medium- and long-term effect that, for example, the Stipendium Hungaricum (SH) exerts on developing countries. Students studying here receive a European level higher education, who upon returning home, will contribute to the development of underdeveloped regions there. Scholarship programmes have a short-term economic recovery effect," said the State Secretary responsible for the Stipendium Hungaricum Programme, "because the money these students spend, remains here in the country, thus having a local and regional economic recovery and development impact that can be measured at national level."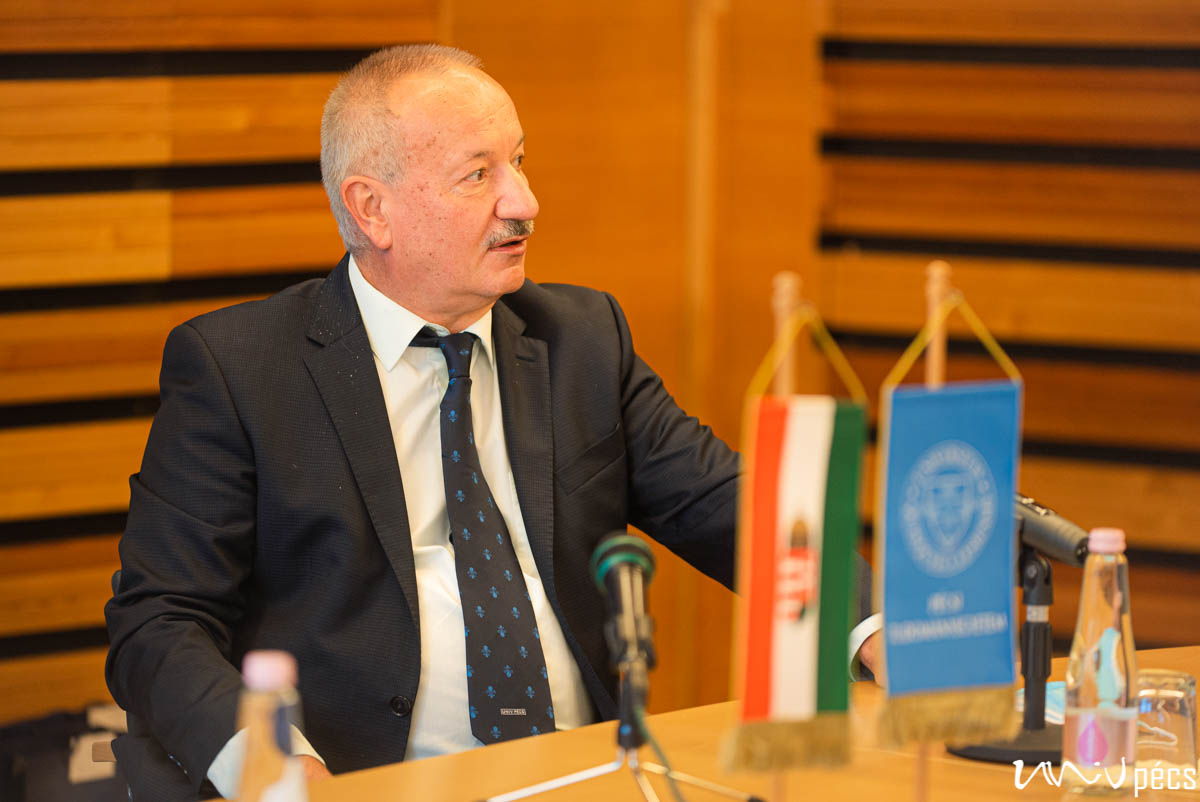 The rector of UP added that a study was carried out at the university a decade ago, which showed that in addition to the tuition fee payment of foreign students studying in Pécs at the time, which amounted to HUF 4 billion, they spend more than once that amount here – for housing, shopping, transportation... Attila Miseta emphasized the importance of the Stipendium Hungaricum Programme, which is a remunerative export of knowledge that should continue to be developed further, for example, towards the Hungarian diaspora.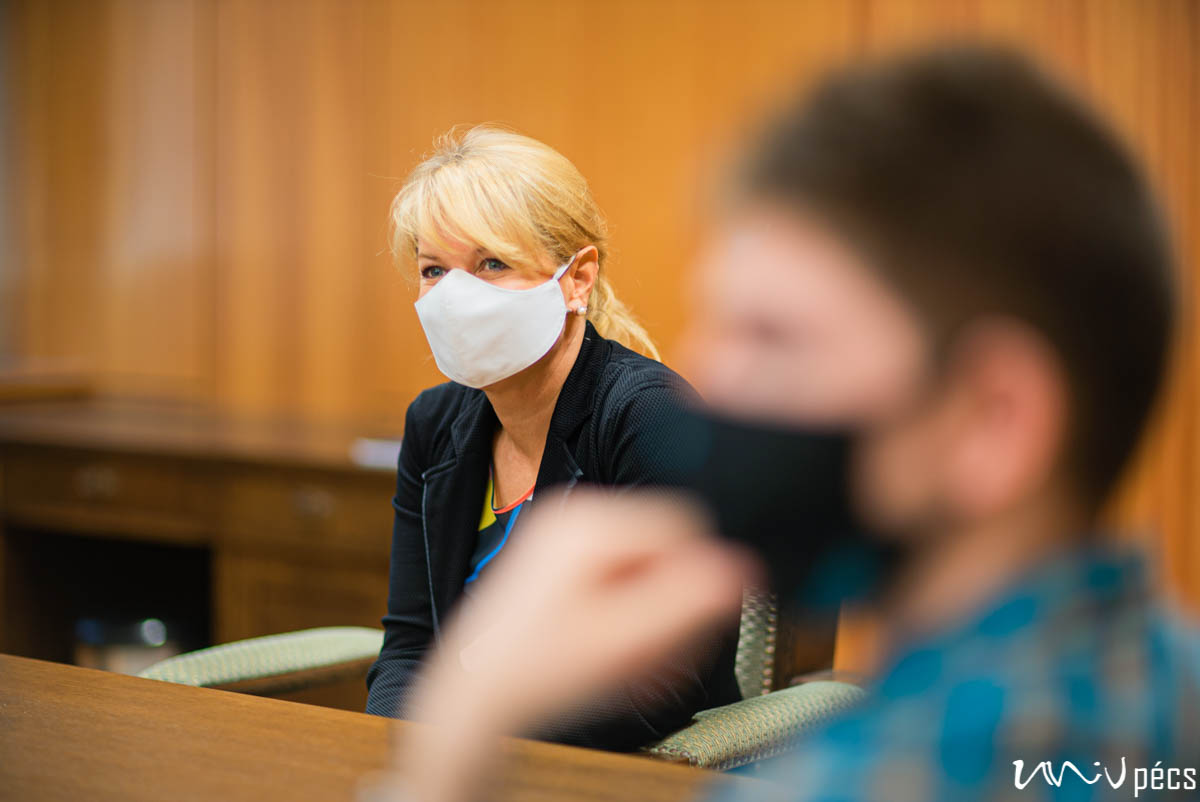 One in three students with Stipendium means attracting one more self-funded student to the country, the State Secretary added to what the rector said, and she also pointed out that SH students in Hungary leave an amount of HUF 25 billion in different sectors of the economy. She then said that the University of Pécs would also be affected by the now starting Diaspora Scholarship Programme for Higher Education, in addition to incentives focused on ethnic Hungarians across the border.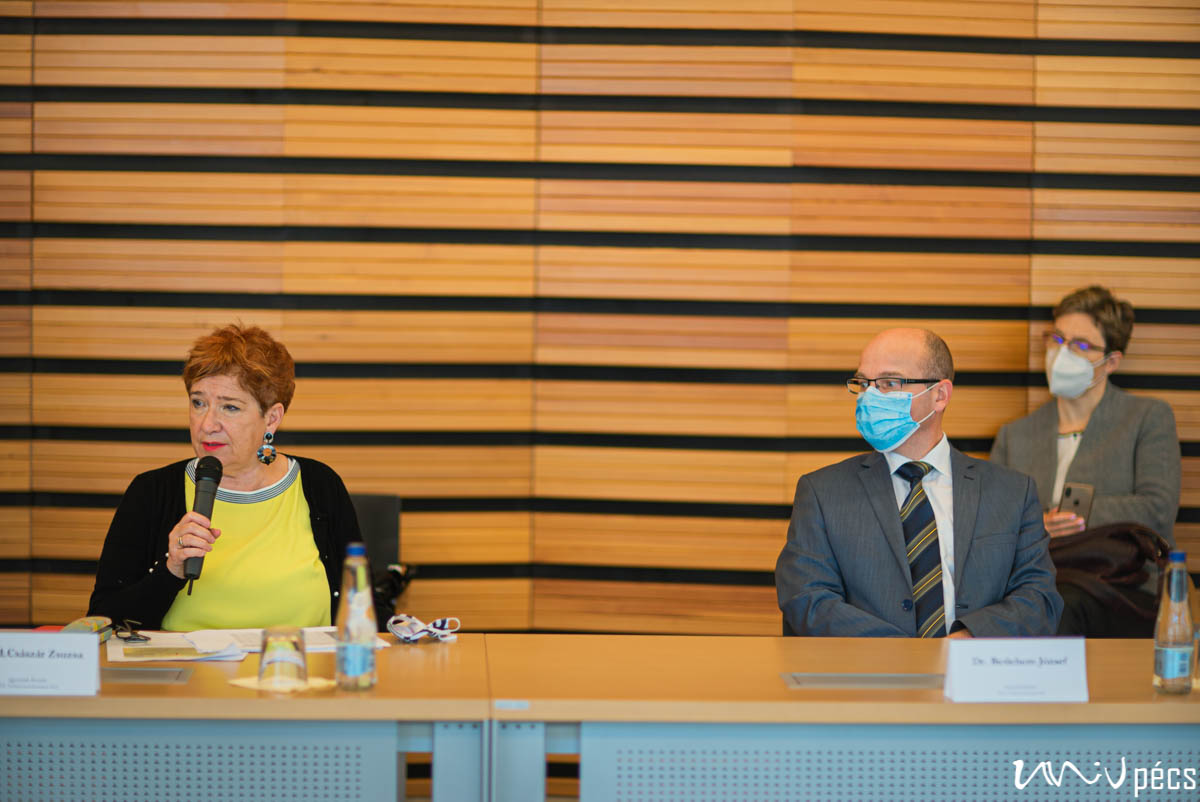 Zsuzsanna M. Császár briefly described her national research on the spending of foreign students studying here, which was carried out by ten people using several methods. The associate professor highlighted that by this survey, the country has caught up with respect to the research of larger countries receiving university students that collect data annually with a similar methodology. Researchers have studied 40 higher education institutions in this respect. The number of sending countries is over 160, 110 are self-financed, and at Stipendium, 70 countries have been included into the circle. By looking at the numbers, we can see that
a student studying here spends HUF 281,000 per month
(livelihoods, tourism, welcoming guests, and their expenditures). A total of HUF 180 billion remains in the budget of the national economy from foreign students studying here. Students largely spend their money on housing, with retail in second place (except for the first year of Stipendium students living in dormitories). The students here motivate Hungarian tourism, the so-called invisible tourism, because their guests do not stay in accommodation, but at their house. They also have an impact on regional development,
in Baranya, they contribute 1.04% to GDP growth.
The students employ 20,000 people nationally, and the direct VAT income of the state is HUF 10 billion per year. The research also examined the need to focus more on public transport and the cleanliness of the environment at regional level – and in Pécs – because these students are our ambassadors abroad. What they see here is what they are bringing as news from Hungary – Zsuzsa M. Császár concluded the lecture about her research.
by: Robert Balogh
photo: Szabolcs Csortos.