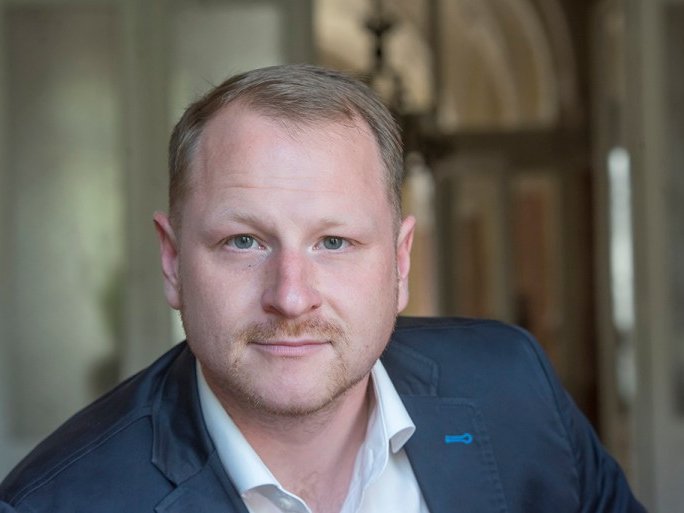 Lívia Pavlik has been appointed Chancellor of the University of Semmelweis and István Decsi will be the Chancellor of the University of Pécs from 1 October. They received their letter of appointment from László Palkovics, Minister of Innovation and Technology, and József Bódis, State Secretary of Higher Education, Innovation and Vocational Training, on 1 October 2020 in Budapest.
The newly appointed Chancellors were able to take over their mandate from the head of the ministry responsible for higher education in a solemn ceremony. From 1 October 2020, Lívia Pavlik will continue her work as head of management and finance at Semmelweis University, as will István Decsi at the University of Pécs. The Chancellor of the University of Pécs is the former deputy mayor of Pécs, István Decsi.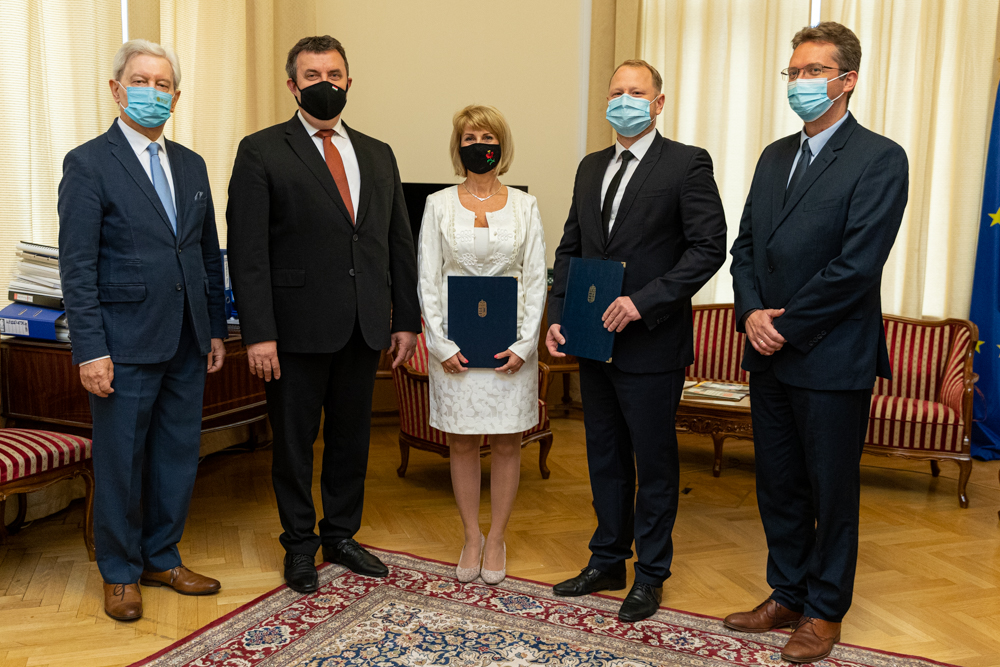 From left: József Bódis, László Palkovics, Lívia Pavlik, István Decsi, Balázs Hankó, Deputy State Secretary for Higher Education, photo: Zoltán Iró
The chancellors' most important task is to relieve the burden on the rectors of universities, so that they can focus on raising the standard of education and research as the controllers of education and academic work. Since 2019, the chancellor's system, which has proven useful in higher education, has been used to strengthen vocational training.
The aim of the government is to ensure that Hungarian universities offer students a modern, competitive range of study programmes offer at an international level. It is important that higher education institutions play a central role in research, development and innovation. Chancellors provide a solid background for the realization of these aspirations by creating and maintaining the conditions for professional education management.
Source: kormany.hu; cover photo: pecsert.hu