April 15
Egypt Evening
House of Art and Literature
16:00 – 16:15 (Breuer Marcell lecture hall)
Opening speeches with Mr. Ashraf Elmoafi, Ambassador of the Arabian Republic of Egypt
16:15 Touristic films about Egypt 
Hurghada and Luxor
Sharm el Sheikh and Cairo
The films will be presented in Hungarian!
17:15 Speech about the films with Robert Patruna, anchorman.
Moderator: Dr. Ágnes Pécsi (Breuer Marcell lecture hall)
17:30 – 18:45 "Amazing Mysteries inside Unis Pyramid"
Lecture by dr. Ágnes Pécsi (Breuer Marcell lecture hall)
The lecture will be held in Hungarian!
During the event:
Handicrafts/ traditional clothes/ drawings  (Játékterem)
More info: https://www.facebook.com/events/2157125101041959/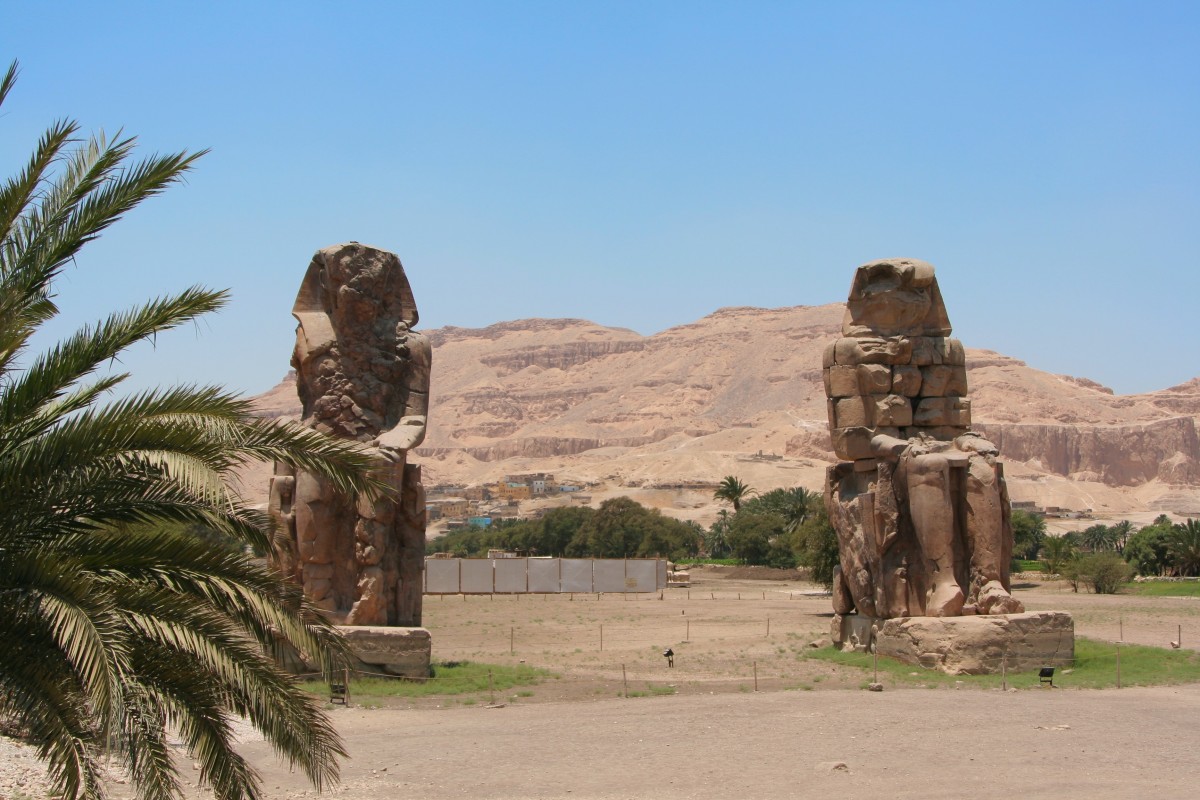 Knowledge centre
17:00 Prominent Scholar's Talk Pécs Vol 2.
Paul Embrechts professor of ETH Zürich: "The actuarial profession in a changing risk landscape: some challenges"
The talk will be in English and it will take place in the lecture hall of the Centre for Learning (Pécs, Universitas u. 2/A) on Monday, 15 April, 2019 at 17.00.
The talk will be captured on TV, therefore please be kind to arrive 15 minutes in advance!
The event is free but registration is required. For registration, please fill in the form on the link below until 18:00, 11 April, 2019.
 
https://pte.hu/Talk_Paul_Embrechts
 
"Over the recent years, the insurance landscape has witnessed some dramatic changes. Examples include persistent low interest rates, competition for new products from the world of banking, new technology like the blockchain, the emergence of data science including neural networks and machine learning, automatic driving, new regulatory guidelines, demand for catastrophe insurance partly driven by climate change etc. These changes not only pose challenges for industry, but also for teaching and research. In this talk I will discuss some of the above changes and comment on the educational and research consequences." Paul Embrechts
More info: https://www.facebook.com/events/2182349021831698/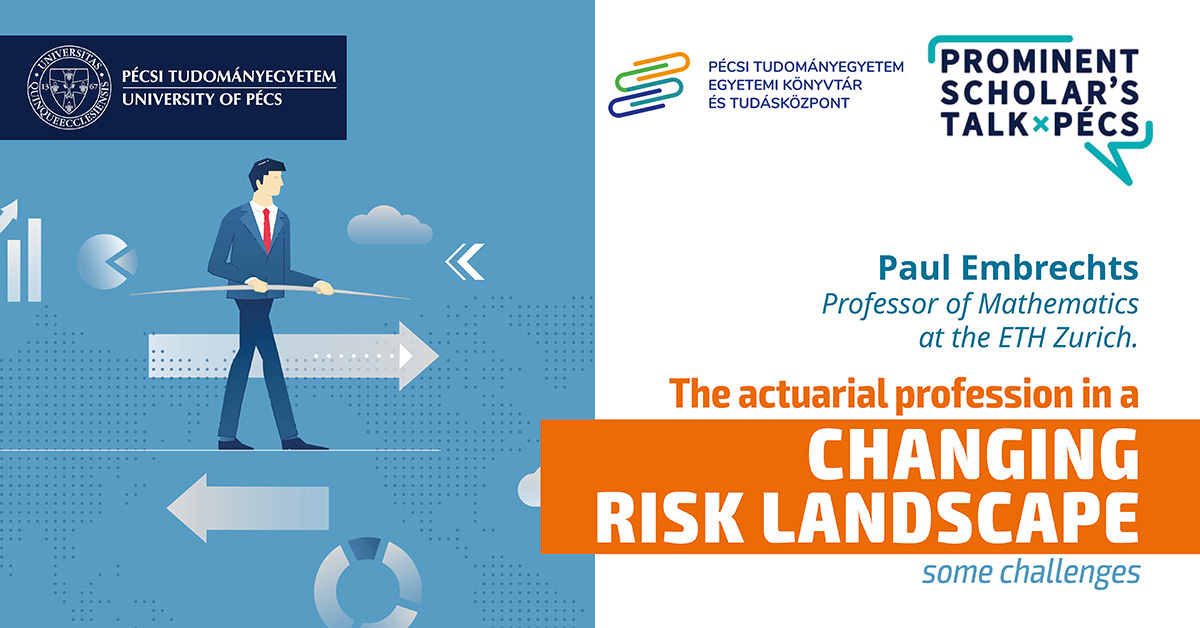 Knowledge Centre Lobby
18:30 Opening ceremony of the photo exhibition "Egypt" of the Antall József Knowledge Centre
More info: https://www.facebook.com/events/2146273695469644/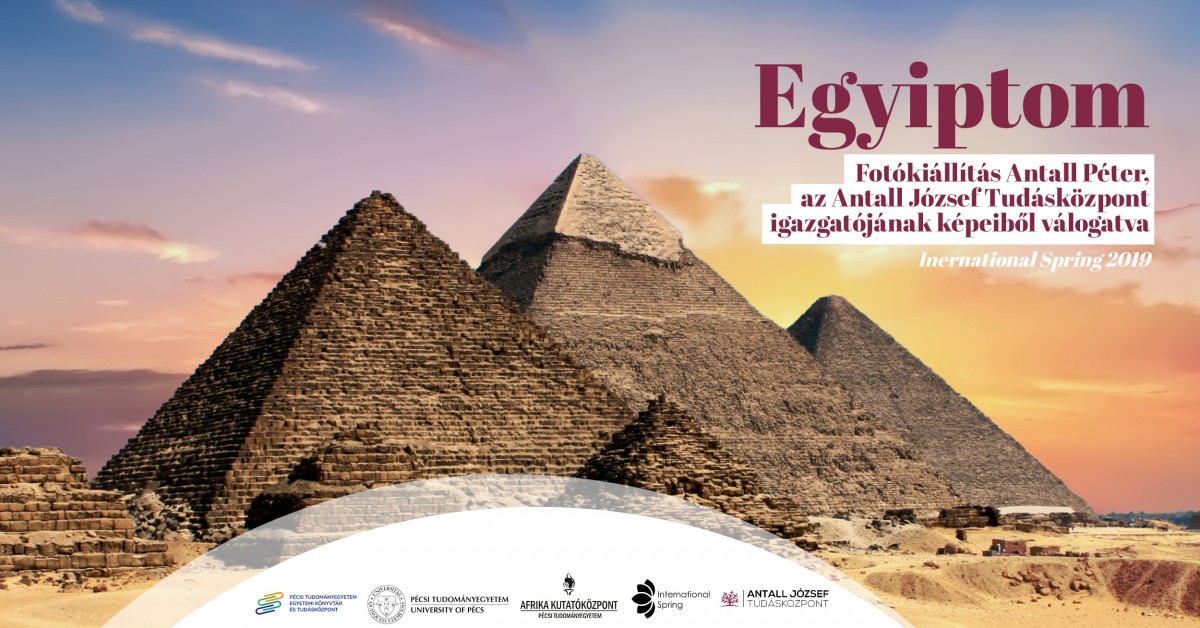 Danceroom of the University of Pécs (next to Paulus Cafe)
(Pécs 7624, Ifjúság street 6.; building B)
The Gentleman of Hip Hop
18:30  Opening speech by James G. Land, Public Affairs Officer of the U.S. Embassy in Hungary and by Beatrix Perjés Bánkyné, head of the Dancing University
18:35  Introduction of the Fly Dance Company / The roots of hip hop in American dance culture
18:45  Workshop, dancing lesson
Fly Dance Company is a Texan dance group with youthful energy, risk-taking movement, and clever choreography set to a mix of surprising musical selections. FLY is what happens when street dance and classical music meet, but that's not all. Based in Houston, Texas, FLY Dance Company offers a full range of performances as well as community outreach through edutainment (educational shows), dance workshops, lecture/demos. FLY's performance style is called "theatrical hip hop" — "theatrical" because acting is an essential element of the style. FLY has been spreading their infectious "theatrical hip hop" around the world since 1992. Notable performances include Washington's Kennedy Center, Miller Outdoor Theater, Jacob's Pillow, Vail International Dance Festival, Lincoln Center and Bob Hope Theater.
The program is free!
https://www.facebook.com/events/2163949643692426/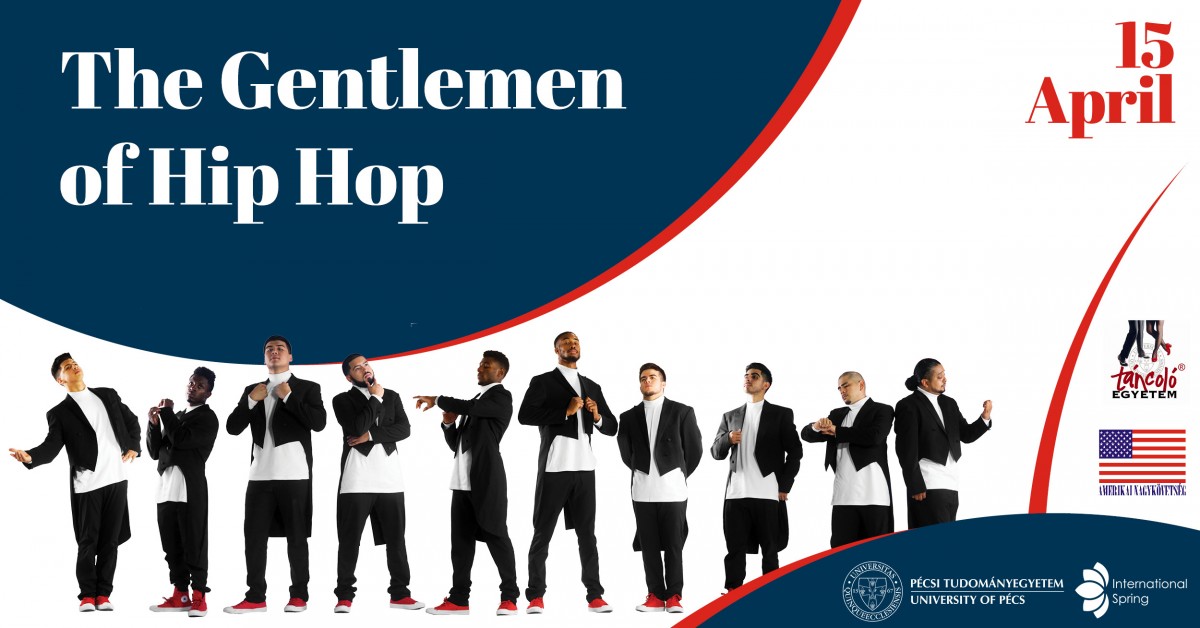 April 16
Facility of Humanity/Science - Boardroom (Kari Tanácsterem)
Lectures about Africa
15:00 Dr. László Gyuricza (associate professor, UP FS Institute of Geography and Earth Sciences): Senegal, a pearl of Africa
The travelogue will mainly focus on phenomena and context of the physical (the savannah, desert, river deltas) and human (primarily demographics, settlements) geography but the lecturer will also share his personal experiences with the audience.
The talk will be in Hungarian with an English slideshow
16:00 Dr. Szilárd Biernaczky: The Dogon people of Bandiagara
Szilárd Biernaczky was born in 1944, he is a member of the Hungarian Geographical Society, the Hungarian Ethnographic Society, and the African-Hungarian Union, holds a Candidate (Csc.) in Ethnographics.
The fantastic, Mars-like cliffs and plains of Bandiagara, Mali is the home of the Dogon people. What secrets can we unfold of their myths preserved in oral tradition and symbolic signal system? An advanced alien civilization visited them in the mists of time? They hold rituals in connection with their creation-myths which assume advanced astronomical knowledge in several villages for a 7-year-period in every 60 years. Are these rituals flashbacks to this encounter? Or can myths preserve the memory of a supernova that exploded twelve thousand years ago? Meanwhile resulting in the evolution of a particularly valuable traditional African culture? – the lecturer will attempt to answer these question in his afternoon talk.
17:00 Ráhel Czirják: Slums in Africa (Build Solid Ground)
More than half of the world's population lives in urban areas today and according to the forecasts of the UN, this tendency will continue: by 2050 more than 66 % is expected to live there. Urbanization was a standard measure of development in the past, however, from the second half of the 20th-century population of cities in the developing world suddenly exploded to an extent where infrastructure development and economic growth could not keep up with the pace. This situation resulted in an urbanization crisis in the region. Its most spectacular phenomenon is the emergence of slums in which more than one-fifth of the world's urban population lives now.
The lecture will explain African urbanization, particularly the situation of the slums. Besides showing the living conditions of the slums, it will explore their inherent potentials and possible ways of their development.
The lecture is supported by the "Build Solid Ground" project of the Foundation for Africa. The Foundation for Africa was formed 15 years ago as a civil initiative with an aim to contribute with humanitarian projects and social sensitivity programs to facilitating a more solidary society that ensures equal opportunities to everyone. The goal of the "Build Solid Ground" project is to encourage European citizens through information transfer and education to take an active part in supporting global sustainability, especially in matters of housing, land ownership and urban development.
Ráhel Czirják, the researcher of PAIGEO, received her BSc degree in geography summa cum laude at ELTE Faculty of Science. She got her MSc degree in spatial and urban development specialisation cum laude at the same faculty in the second semester of 2015. Her main field of research is the urbanisation of Africa focusing on the crisis phenomena of modern urbanisation in the developing world, particularly the slums. She found that in slum upgrading the most effective method is the active attendance of the affected ones, the community planning. To deepen her knowledge in this area, she graduated in Community and Civil Development Studies at ELTE Faculty of Social Science in 2017.
 
The event is free!
https://www.facebook.com/events/1982009371921387/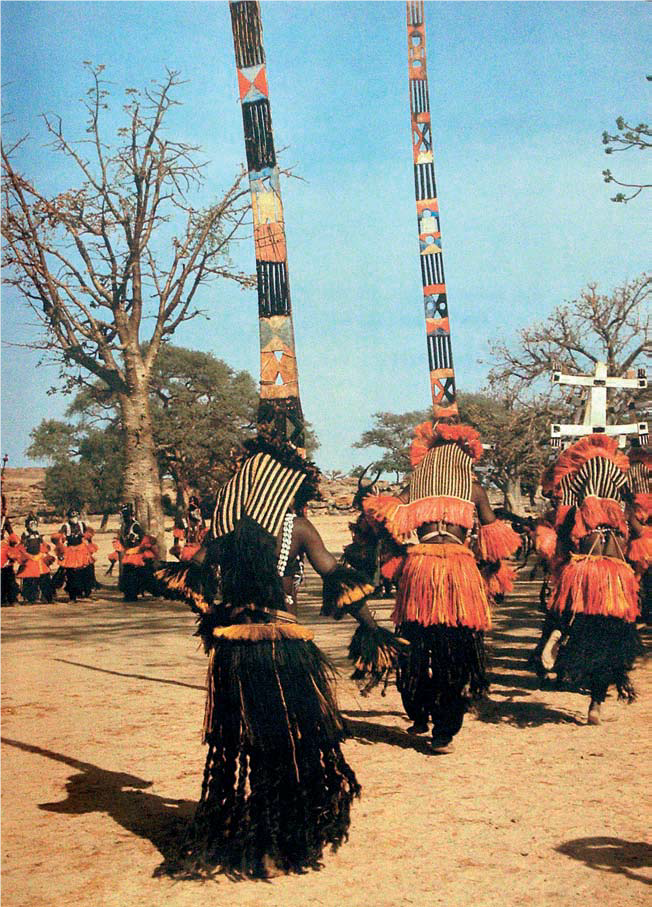 Venue: Faculty of Humanity - Lecture hall E 432
(H - 7624, Ifjúság street 6.)
12:30 The Transformation of Global Political Risk by Dr. Nigel Gould-Davies
Nigel Gould-Davies teaches at Mahidol University in Thailand. From 2010-13 he held senior government relations roles in the international energy industry in Central Asia and Southeast Asia.
From 2000-10 he served in the British Foreign Office, where his roles included ambassador to Belarus, head of the economic department in Moscow, and project director in the Strategy Unit of the Policy Planning Directorate.
Dr Gould-Davies is widely published on International Relations and Soviet/post-Soviet affairs. He received his BA and MPhil from Oxford University and his PhD from Harvard University.
The discussion will be held in English!
The event is free!
Organiser: Department of Political Science and International Studies (Faculty of Humanity of the University of Pécs)
https://www.facebook.com/events/349319602369635/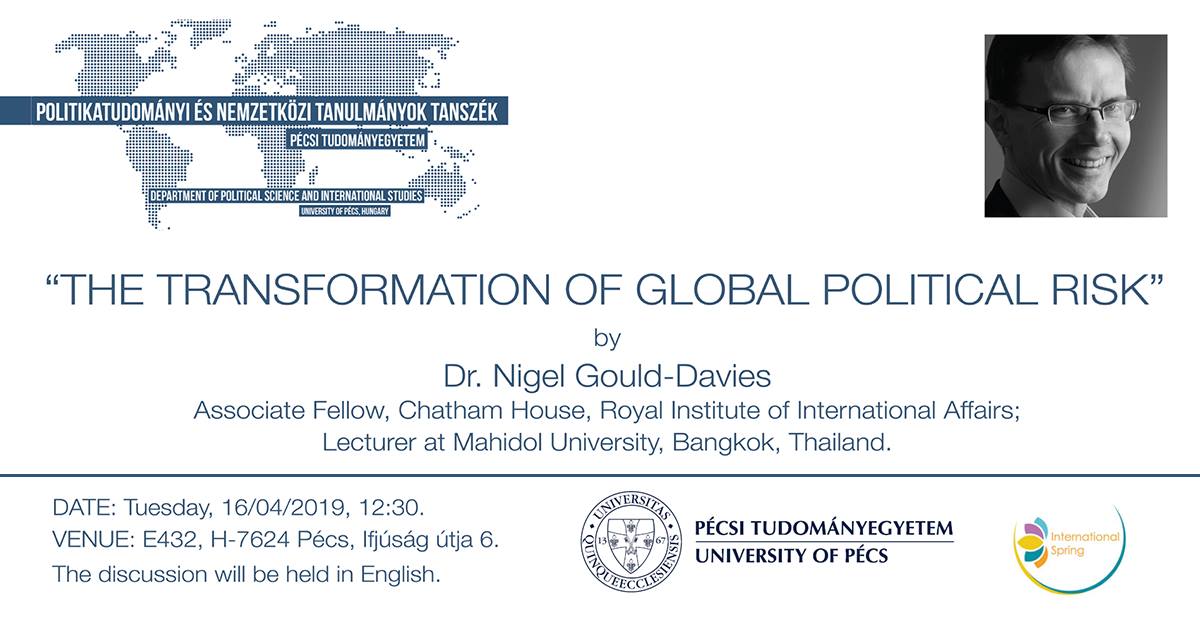 April 17
Jokai Event House (7621 Pécs, Jókai square 6.)
 
Development and Progress in Africa
17:00 Dániel Csordás:Stop poverty cycle. A promising Hungarian development initiative in Kibera for urban slum dwellers
Dániel Solymári, responsible for foreign affairs at the Hungarian Charity Service of the Order of Malta. He was educated in Hungary where he gained double degrees in Theology and Religious Studies and later Politics and International Relations in the UK. He also holds master level degrees at the UNHCR and ICRC in diplomacy and humanitarian studies. He is a publicist, writer and member of the Union of Hungarian Catholic Journalists, regular correspondent of newspapers and author of books. He is the person responsible for launching and managing the SSA WASH development program of the Charity Service and the Middle East health initiatives.
The lecture will be held in English!
17:45 Conversation with Dániel Solymári
Moderator: Dr. István Tarrósy, director, Afrca Research Centre of University of Pécs
The conversation will be held in English!
18:30 - 19:30 Introducing Nigeria - How our students see it
- Presentation about Nigeria – By Patricia Agbo
- Yoruba Cultural Dance – Yoruba cultural dance Team
- Igbo Cultural Dance – Igbo cultural dance Team
- Display of Nigerian Fashion – Charity Baraya and the crew
- Hausa/Fulani Cultural Dance – Hausa/Fulani Cultural Dance Team
- Afro Beats Dance – Afrobeat Dance Team
During the event we can taste South African wines!
The event is free!
https://www.facebook.com/events/1982009371921387/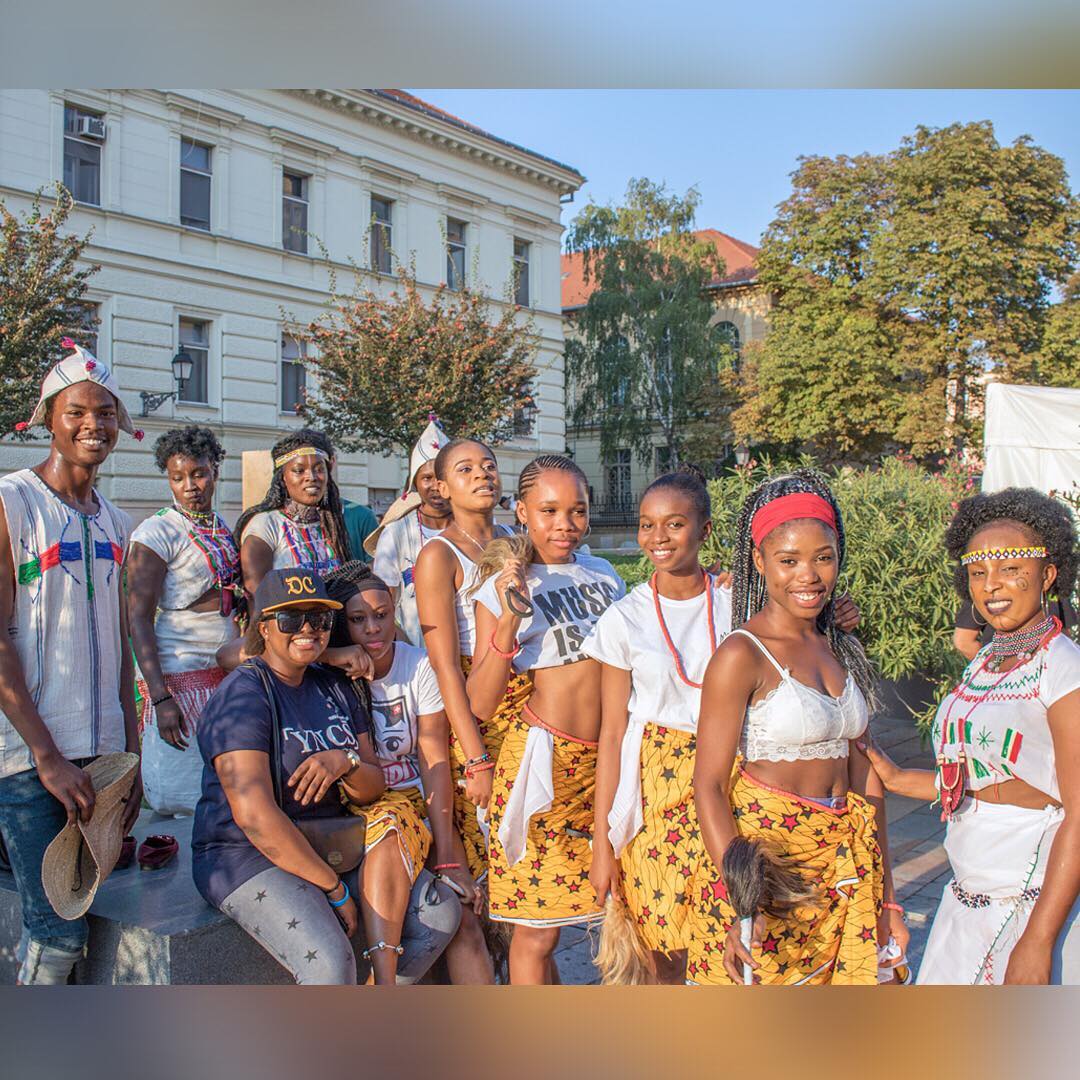 18 April
Nappali Cafe
21:00 Concert of Tariqa
Tariqa – Magical rythms, trance, throbs
This special formation has been together for seven years already. They have created a unique performance based on the gnawa tradition: this music really heals, thus it must not be a coincidence that it was used in healing rituals.
Moroccan Said Tichiti was the first to introduce gnawa music in Hungary with his group, the Chalaban. In Morocco, where it originates from, gnawa is part of the culture of the former slaves and their descendants and it is closely connected to the healing trans-rituals. William Burroughs called this ancient, sacred, trance-musical form ' the world's earliest, 4000-years old rock'n'roll'. Gnawa is based on such magical rhythms that constantly change but still remain constant. Although the base rhythm remains unchanged, the steadily altered tone gives new throbs to the slowly but continually intensifying music during the improvisations. Gnawa had a worldwide effect on several renowned rock and jazz stars (e.g. the Rolling Stones, Led Zeppelin, Jimi Hendrix, Santana, Ornette Coleman, Pharaoh Sanders, Archie Sepp) owing to its special and intense rhythms.
Said Tichiti, who has been present in Hungarian musical life for 20 years works with well-known and extremely creative Hungarian jazz and folk musicians. He is a regular performer of world music festivals worldwide. The rhythm section of the group knows gnawa music very well: they brought their knowledge from the birthplace Said Tichiti and the drummer, András Halmos has studied this music for several years under the guidance of Hamid Drake, the American jazz drummer. The group, living with the freedom of music, makes its performance in its own way from concert to concert and successfully leaves the strong emotional impact typical of the gnawa music traditionally performed at healing and festive rituals.
 
After the concert, at 23.00, DJ Director will play authentic African dance records.
https://www.facebook.com/events/387727888746921/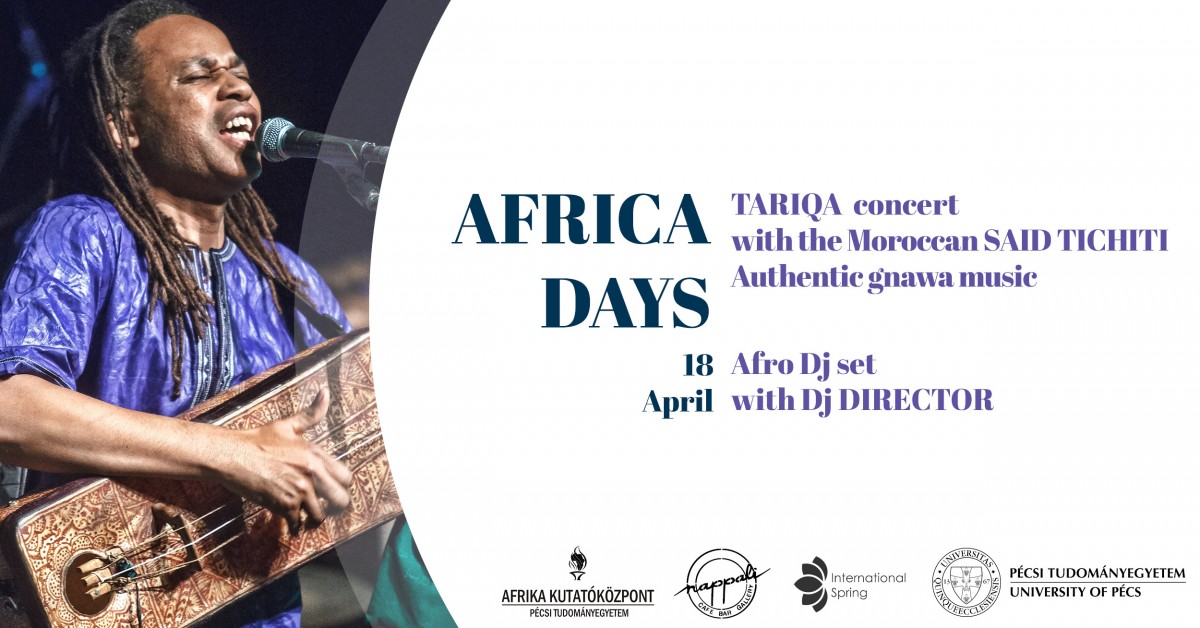 Further programs
"With coffees around the globe"
Cafe Frei invites the students of the UP to explore the different coffees of the world. The students may choose from 70 different types of coffees with a 10 % discount on April 16-18.
Events
16 April 2019
11:00: "Trends and curiosities of coffee production" - cultivation, harvest, transport, roasting
11.00-14.00: Free samples of Dr. Drink, the brand new health drink of the Cafe.
17 April 2019
17:00: "Coffee cultures explained, African specialities"
17:00-20:00: Free samples of Dr. Drink, the brand new health drink of the Cafe.
The Cafe will be open until 22:00 on this day, so we can try coffees with spirits and other alcoholic beverages (Coffee in good Spirit, Apperitivo and beers).
Vote on the "Coffee of the International Spring"!
(choose from the Full Selection list)
 
You can vote in the Cafe until April 30.
The winner coffee will be discounted by a 10 % during May.
 
All discounts and the samples are available for students of the UP with a student card.
Organiser: Café Frei, University of Pécs
https://www.facebook.com/events/261512408069140/