The University of Pécs welcomes staff members for short term visits within the framework of agreements with a number of universities from the neighbouring countries - based on annual quotas.

These are:
Jagiellonian University
Babes Bolyai University
Sapientia Hungarian University in Transylvania
Partium Christian University
University of Novi Sad
University of Zagreb
Constantine the Philosopher University in Nitra
Masaryk University
Staff members are selected by their home university (usually through the respective international office) and typically pay 3-5 day visits to the host department or institute of the University of Pécs. Upon confirmation by the host department, the CIR arranges the reservation of accommodation for incoming staff members. For the most part, guest rooms in our university guesthouses are available.
---
CONTACT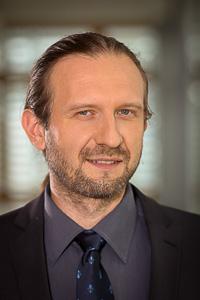 Mr. Bence KÓNYA
International Relations Co-ordinator
Address: Address: 7622 Pécs, Vasvári Pál utca 4. 1st floor, Office 103
Phone: +36 72 501 500 / extension 12422