The International Centre of the University of Pécs launched the International Student Referral program!
The purpose of the UP International Student Referral (ISR) program is to reward international students who refer new applicants to our tuition-paying international study programs.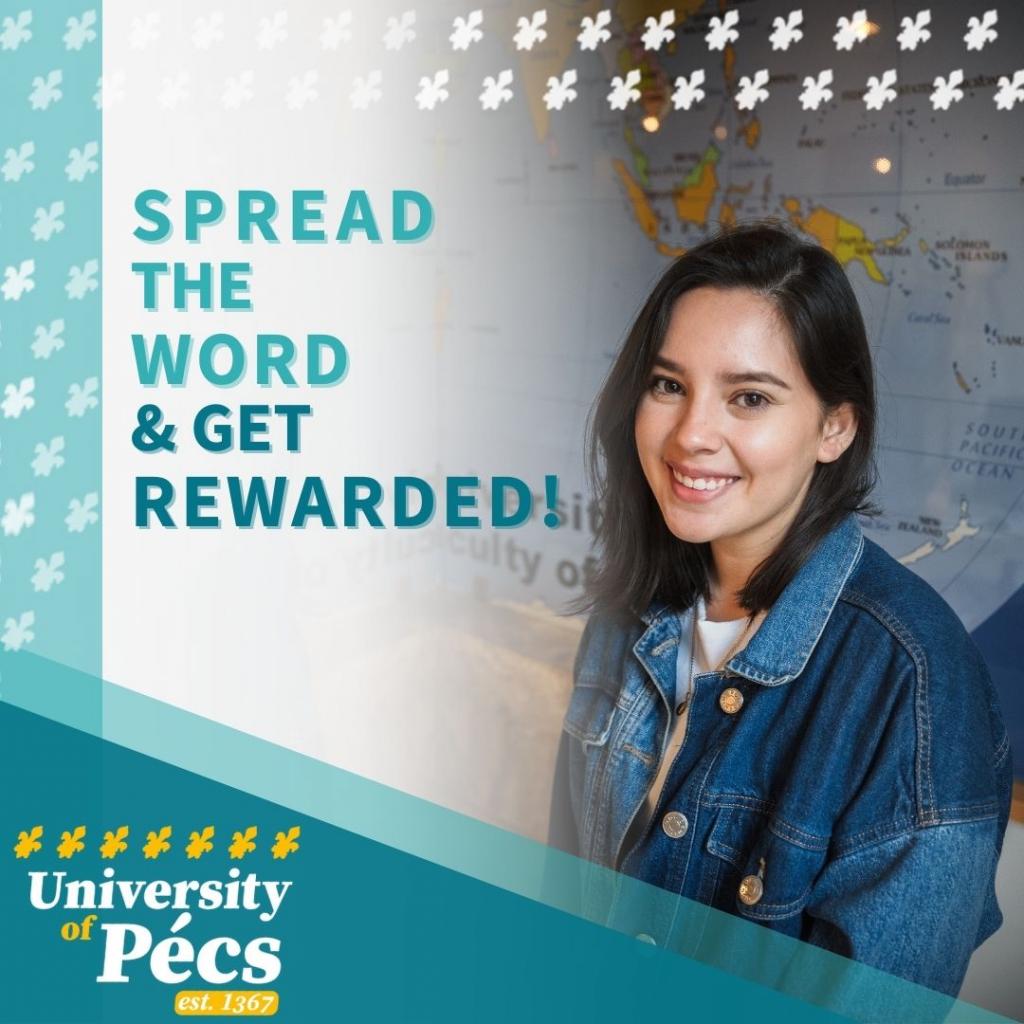 Here are some of the top benefits of the program:
You can receive financial rewards: You can recruit students to the university in commission-based cooperation with the faculties. The commission would be 10% of the recruited student's tuition fee for the first academic year.

Looks great on your CV/resume: You will gain valuable work experience, and you can improve your skills such as communication, public speaking, teamwork, and working with different age groups.

Networking: You will meet students from over the world and will be working with university staff. It could stand you in good stead when needing recommendation letters or contacts for a potential position.

Certificate: At the end of the academic year, you receive a certificate that you have been part of the ISR program.
Who can apply?
Anyone can apply who is currently enrolled in a full-degree international program (non-exchange) at the University of Pécs and has completed at least 18 credits in their last active semester recorded in the Neptun study system.
 
How to apply?
Please, fill out the online application form HERE. 
The deadline for application is 20 March 2023.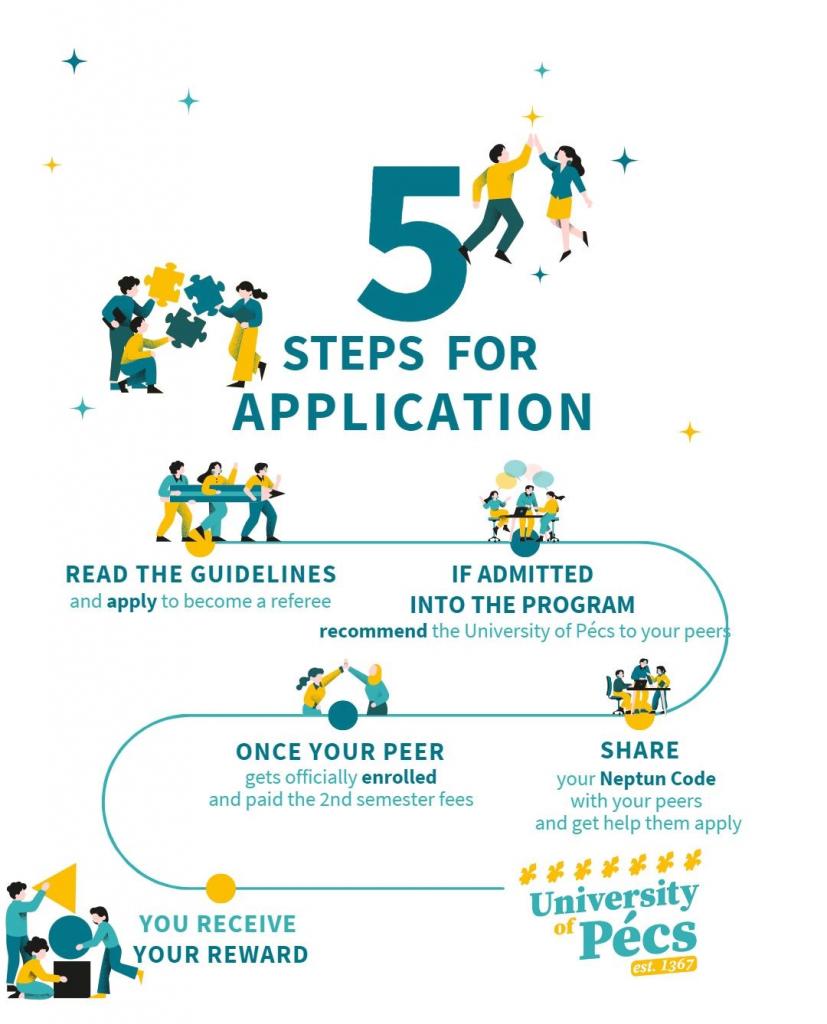 Further information
If you have any questions about the application process or require more details about the ISR program, please, contact the International Centre.
Email questions to Ms. Anna Csécsei to sandor.anna@pte.hu or call at +36 72 501 500 (ext.:61681)