University of Pécs Days at the University of Novi Sad
As part of its Internationalization Programme, the University of Pécs paid a two-day visit at one of its strategic partners in Central and Eastern Europe, one of Serbia's leading universities, the University of Novi Sad. This visit was a follow-up to the one-day event devoted to the University of Novi Sad in Pécs, as part of the Jubilee Year celebrations in the spring of 2017.
This time, the rich programme included lectures on wine-making and the Villány Wine Region presented by colleagues of the Research Institute for Viticulture and Oenology, a graphic design exhibition of the arts students of the Faculty of Music and Visual Arts, coupled with a piano concert focussing on Franz Liszt by Andrew Harringer, student graduating from the same faculty this semester. In the late afternoon a fierce futsal match was played by the teams of the two universities. As opposed to last year, in 2018 Pécs emerged victorious – the winning team included the following enthusiastic first-year students from the Faculty of Health Sciences and the Faculty of Sciences: Timár Richárd, Iványi Gábor, Szilágyi Gergő, Lotz Viktor, Bölcskei Gábor, Meszlényi Márk and Palló Valentin. On the second day the faculties of law of both institutions held a symposium on the Western Balkans and the European Union, covering topics from African migrations to the safe country concept, to Serbia's accession to the EU. The leaders of the two universities had an important round-table discussion over more concrete ways and means of collaboration for the future.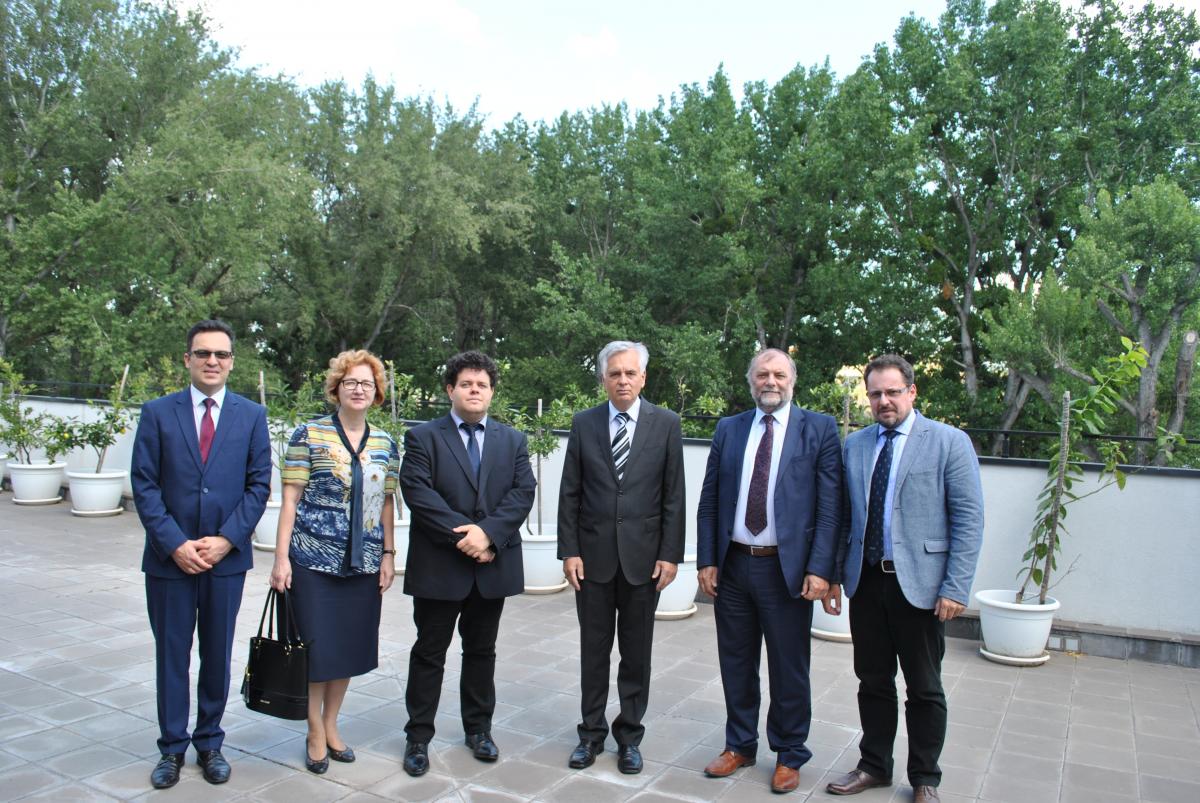 How the local press saw the event: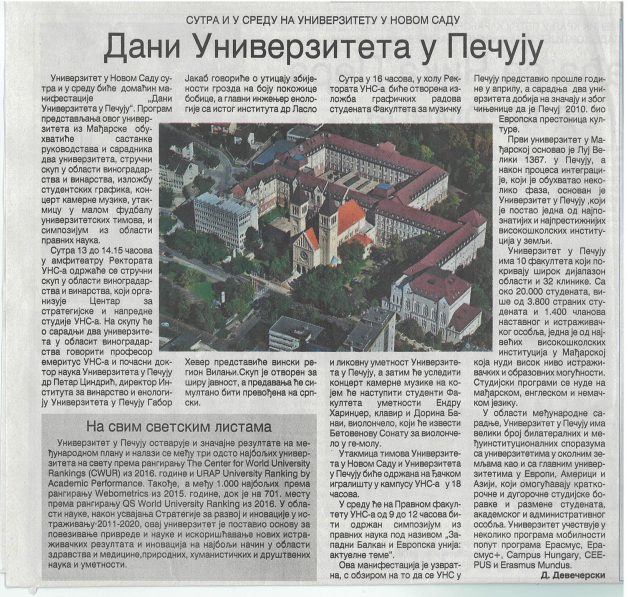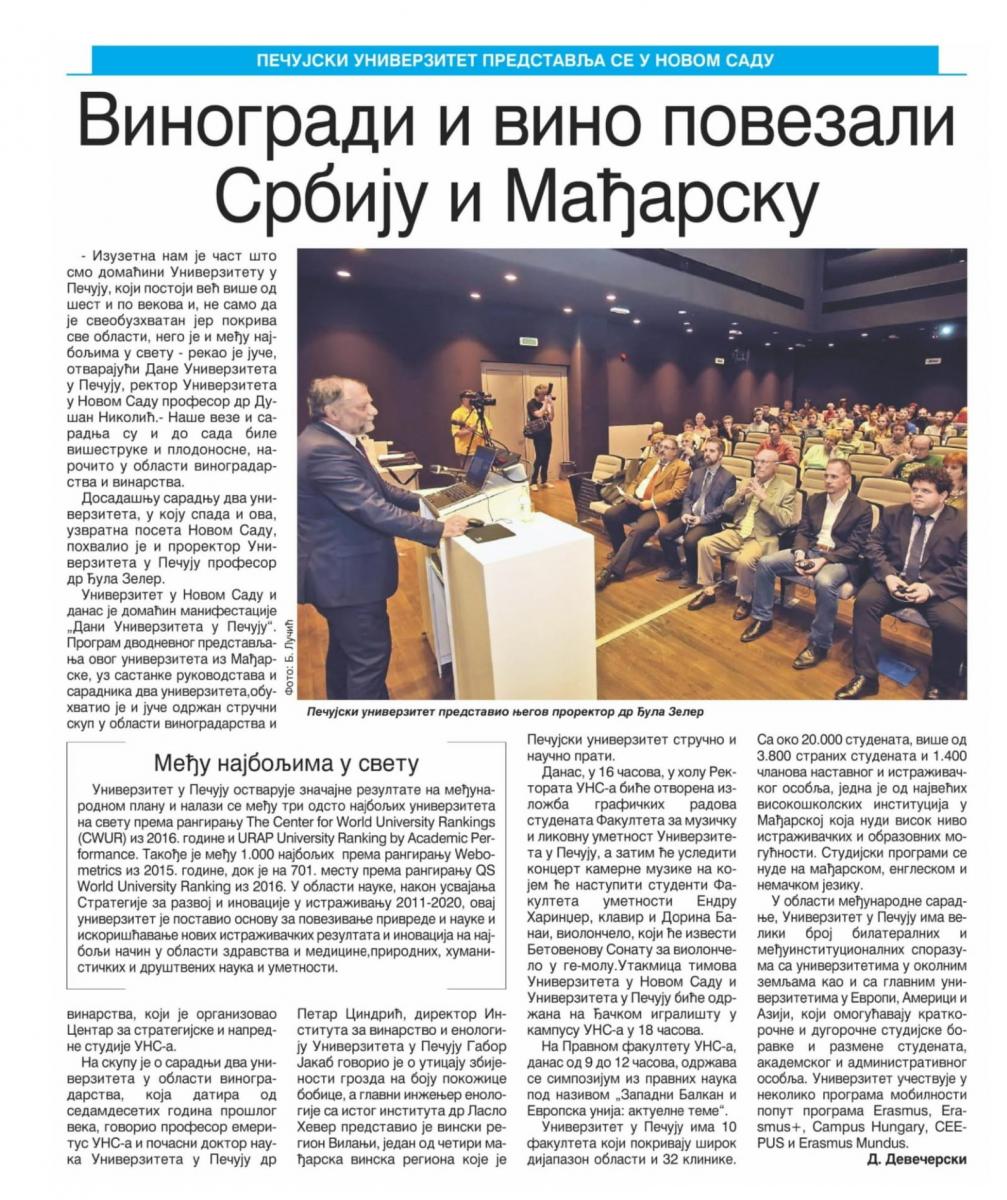 This is how the Hungarian press saw the event: click here, here and here 
For more pictures about the event: click here