Students participating in healthcare and medical training departed from the Pécs Expo Center on a special mission on 2 November. Altogether 45 people applied to volunteer from the University of Pécs, which exceeded the request of the National Ambulance Service (Országos Mentőszolgálat, OMSZ) by five. The objective is to help OMSZ in the pandemic sampling process.
UP's contingent acts as part of a national plan: the students are going to be taking samples at different locations in eight counties (Bács-Kiskun, Baranya, Fejér, Somogy, Tolna, Vas, Veszprém, Zala). There are some volunteers who are already located in one of these counties, naturally they did not depart from Pécs with the others, but they reported for duty at their local OMSZ station.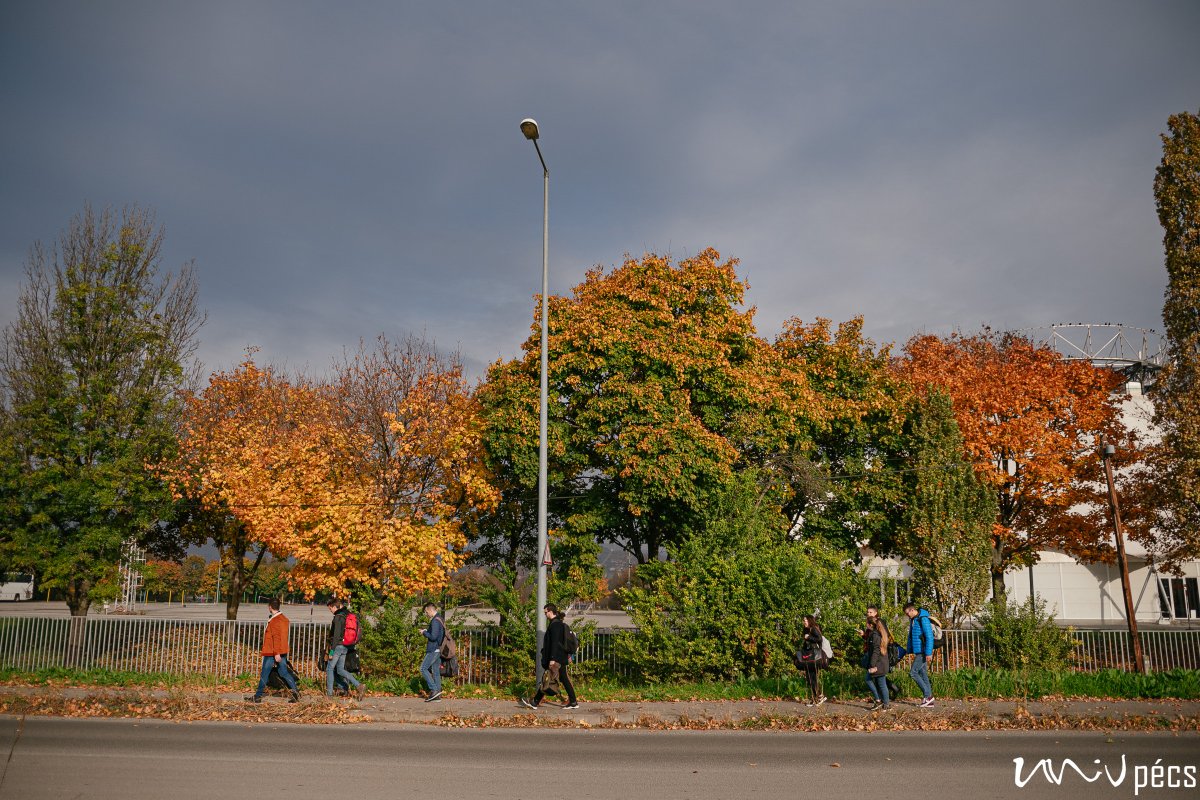 Dr. Pongrác Ács, acting dean of the Faculty of Health Sciences, encouraged the students who arrived with their bags and luggage. In his speech, he emphasized that students can earn credits by completing this task as their mandatory practice.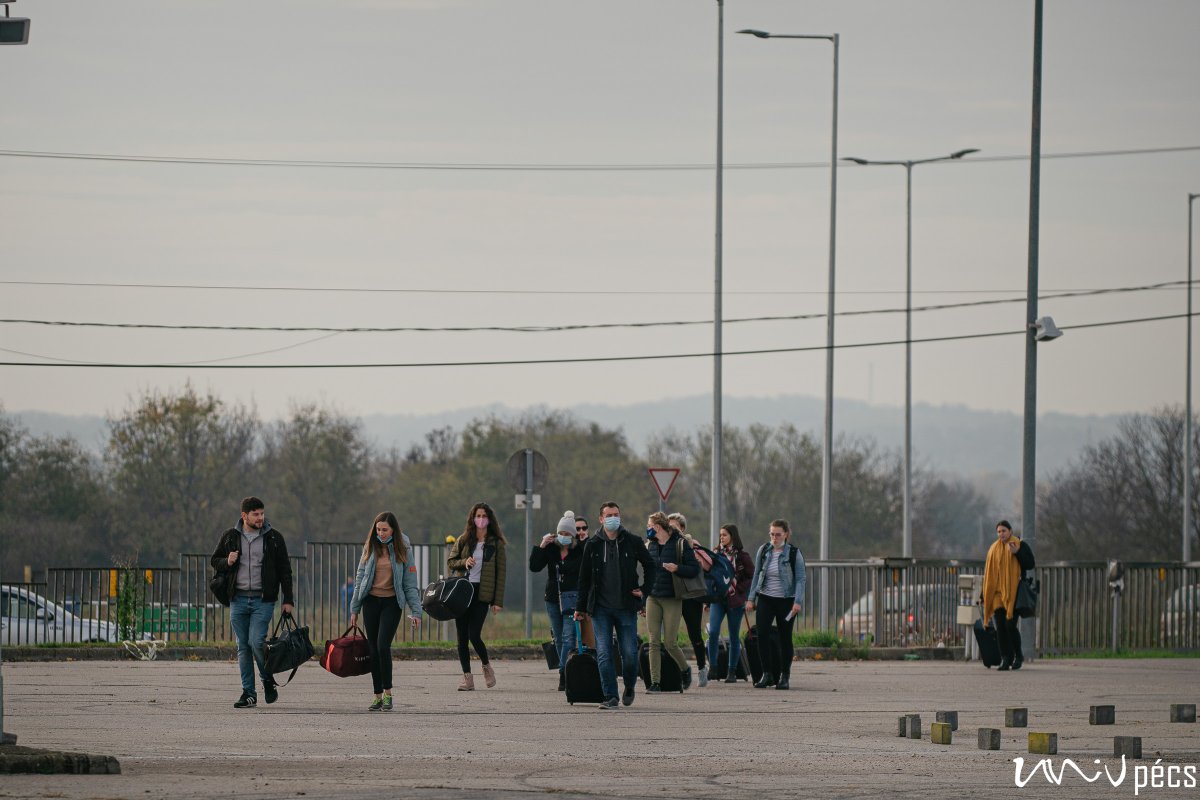 They were mainly looking for people with a class B driver's license, who are not freshmen – said two students from the Faculty of Health Sciences, then they added: as healthy young people who are studying fields related to health sciences, they felt that it was their duty to sign up. They also said that wanderlust played a part in their decision as well, and now – as one of them phrased it – they became part of history.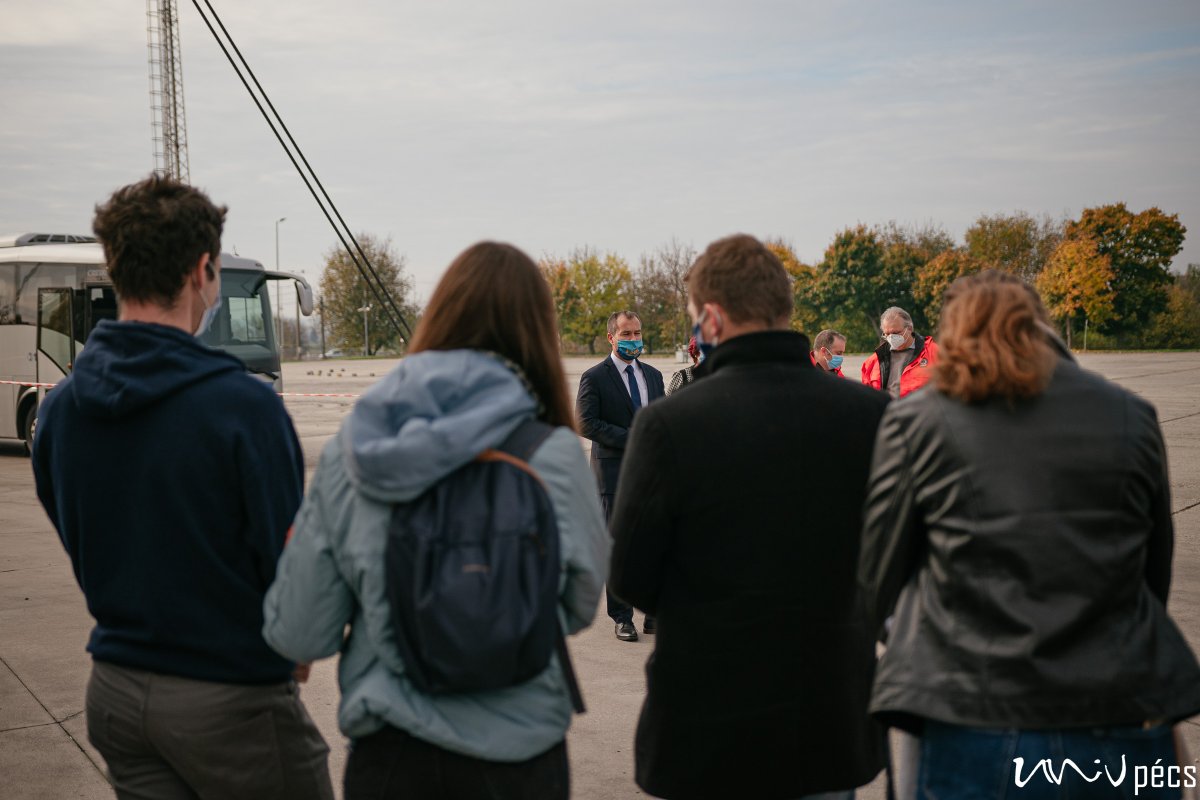 After they had their temperatures checked – the students were transported to the county seats with the vehicles of the riot police, where they were thoroughly trained and equipped with protective gear, after which they were ready to start to help out.