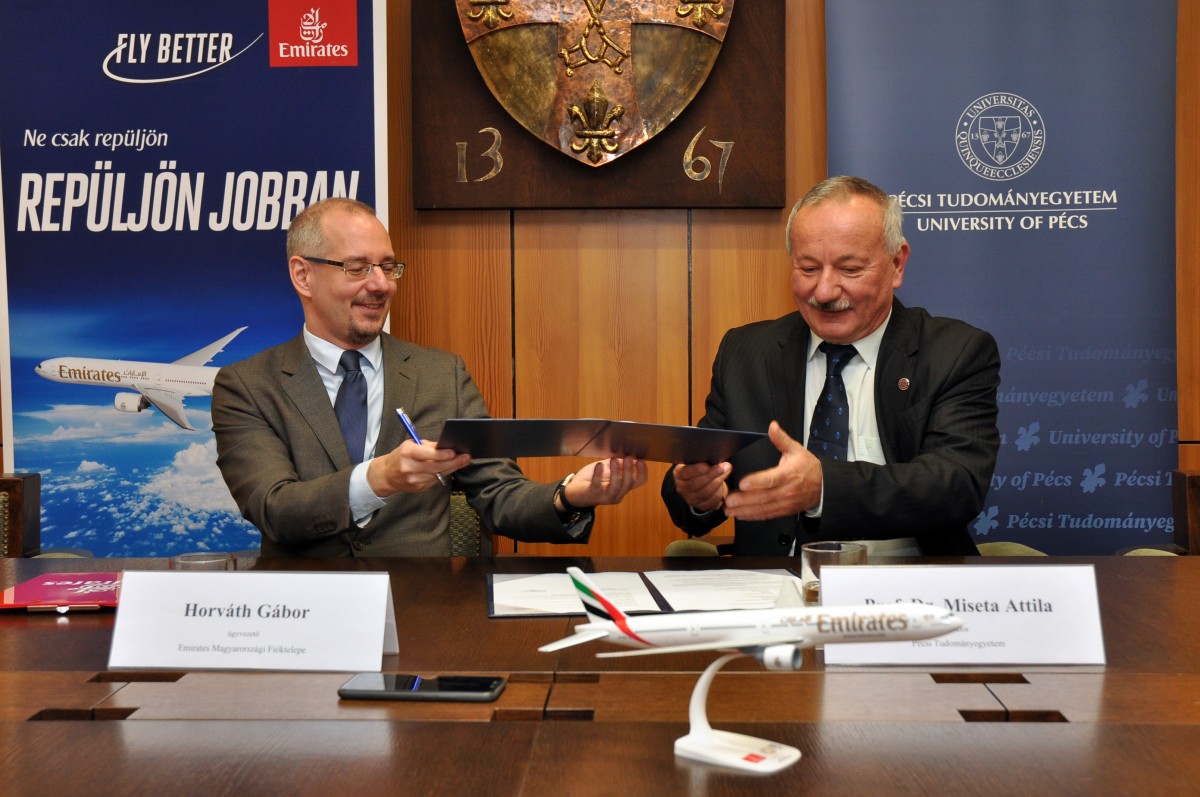 The Emirates Airline Hungary Office and the University of Pécs have signed a cooperation agreement in the Rector's Council Room . According to the memorandum of understanding students, faculty, staff, and their relatives can enjoy significant discounts if they use the services of the Emirates Airline.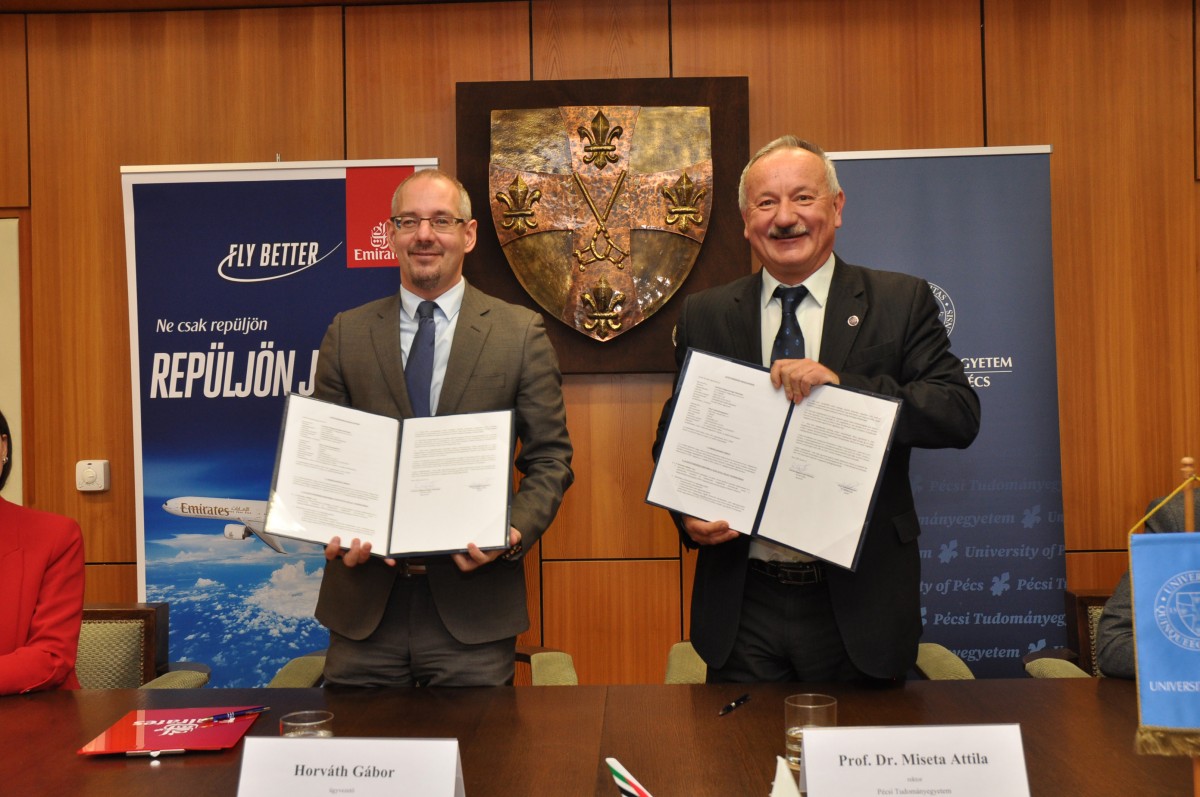 The Emirates is the official international airline of Dubai (United Arab Emirates), it serves more than 160 cities across more than 74 countries with nearly 3,400 flights per week from its hub at Dubai International Airport. According to the website of the airline, they have transported more than 59 million passengers with their fleet of 270 aircrafts.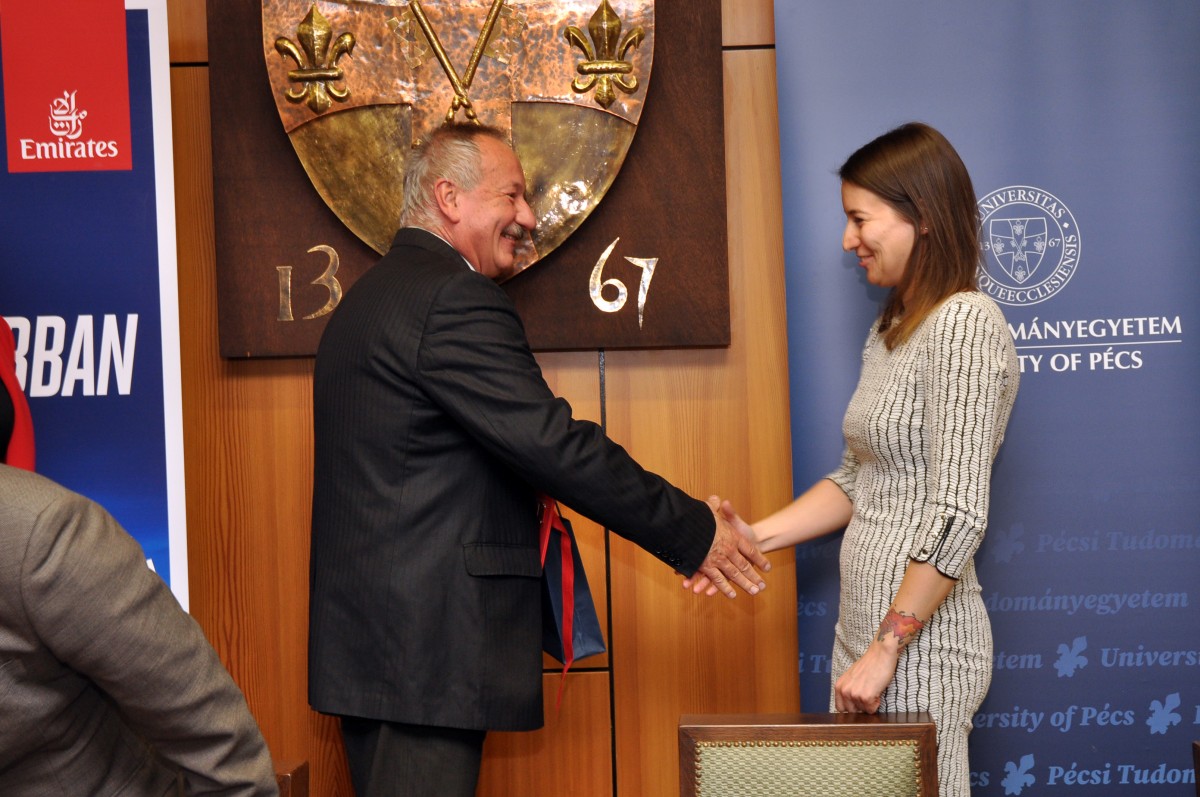 Rector Prof. Dr. Attila Miseta and Gábor Horváth, country manager of the Emirates Airline signed the cooperation agreement on 21 January. The arrangement offers discounts for academic and administrative staff and their relatives, as well students and their relatives: a 10% discount on the base fee of tickets is available with "Saver", "Flex" and "Flex Plus" fares on flights departing from Budapest, and the airline also offers a 50% discount on change fees. At the ceremonial event, Anita Pap pathology specialist of UP received a certificate, commemorating that she has been the first to use the university discount of the airline.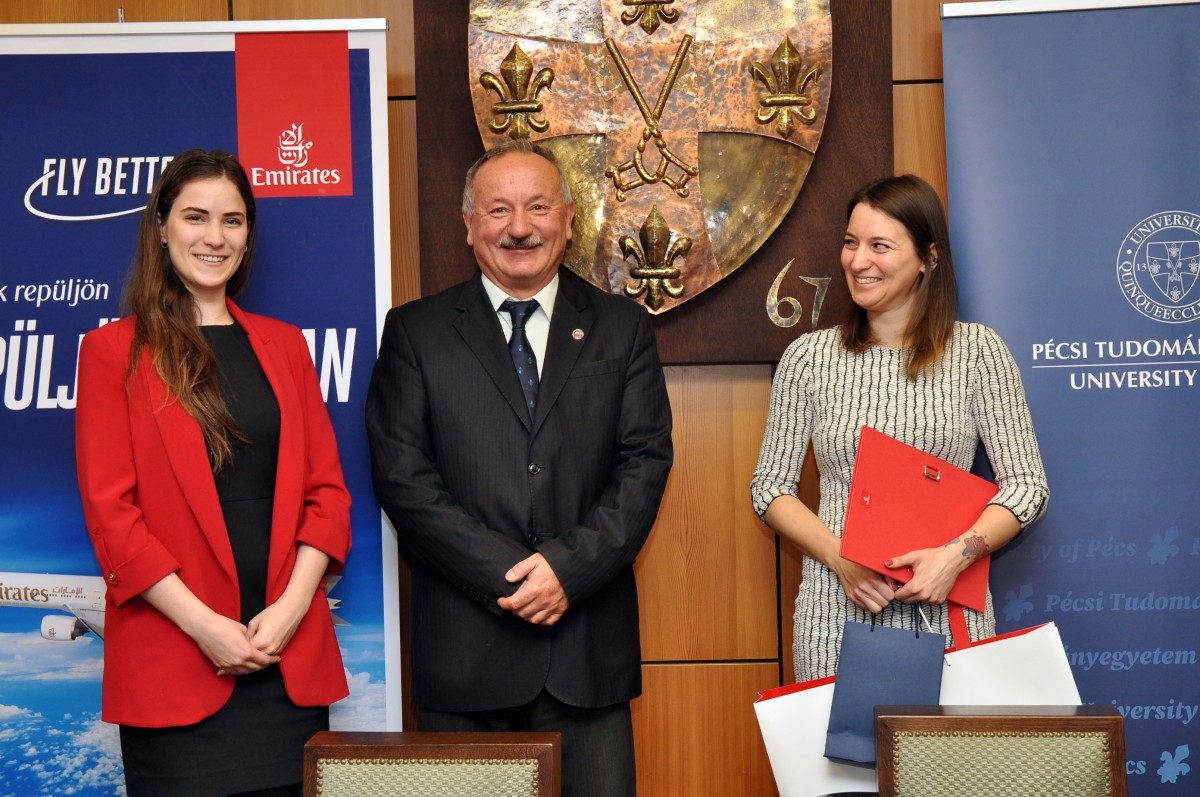 Written by: Gergely Kottász
Photo: Péter Aknai