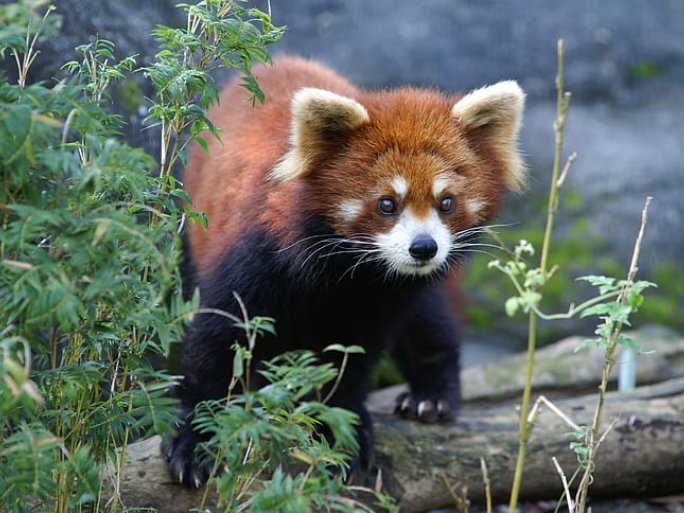 Red pandas are one of the most popular tourist attractions in every zoo. However, they are more than that, they need the attention and the help too, since they are listed among the endangered species. In their native habitat, they are hunted for their beautiful fur. As of today, there are only about 6000 individuals of them left in the world, out of which 407 live in Europe. With our support, the Pécs Zoo will be able to welcome two red pandas as its new residents.
The Pécs Zoo, full member of the European Association of Zoos and Aquaria (EAZA for short), has been preparing for the reception of the red pandas for two years now. Only suitable members of the EAZA are able to receive this particular endangered species, kept by coordinated efforts of various zoos. Moreover, the keeping of these animals is highly regulated, among other things, a 110 square meter runway is needed to be built for them, the construction of which costs 2 million Forints.
Thanks to the Zoo's professional achievements the species' coordinator allowed for two females to be granted a new home in the Pécs Zoo, despite of the species' small European population. Pécs Zoo aims to promote conservation of the natural world. The Zoo is in financial crisis because of COVID-19. For many years, they have been working to be part of Red Panda European Endangered Breeding Programme. The final step is to build their enclosure.
"The two young 1 to 2 year old red pandas will be transferred from France"
– said Dávid Siptár, director of the Pécs Zoo and alumnus of the UP Faculty of Sciences. In order to prepare for the arrival of the two adorable red pandas, the institute organized a community fundraiser.
The crowd-funded investment campaign, to which private individuals and businesses can contribute as well, will be awaiting donations until 3 August.
In the community fundraiser project, you can donate as little as 5000 forints, every donation counts!
Further information & how to donate: Pécs Zoo »
Read more: 
The Role of Zoos in Red Panda Conservation »