The restrictions due to the COVID-19 pandemic hibernated the economy of Pécs in just the same way, as in any other part of the world; the economic pursuits of companies and small businesses have become impossible to continue in their current form. In this situation, the Faculty of Business and Economics, University of Pécs decided to utilize its collective professional knowledge, resources and connections in order to slow down this downward spiral or in the best-case scenario to stop it completely. To achieve this goal, with the cooperation of multiple local organizations such as the Pécs-Baranya Chamber of Commerce and Industry have started the REVIDPécs campaign, the aim of which is to create a community, where members can share any news about opportunities for recovery and help businesses in trouble. We interviewed Zsolt Bedő, the Director for Innovation at the UP FBE.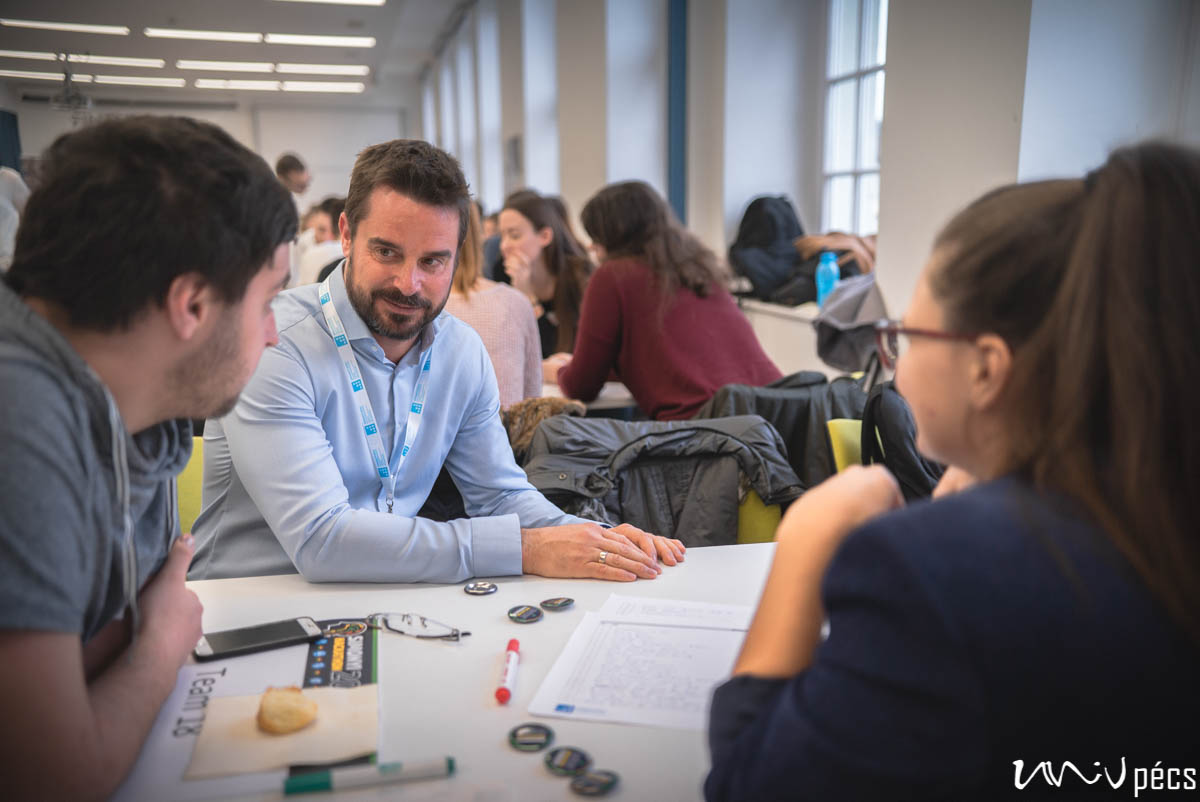 The idea of the campaign first has been hatched in the middle of March, and by April, it has already been launched. Could you summarize the accumulated experiences of the campaign since then?
A crisis puts the economic community into motion, this much is clear. Just as the campaign launched on 3 April has set many members of our community in motion. Our goal – just as every REVIDPécs member's goal – is to help the local businesses through our collective knowledge. We know that to motivate the employees, and to sustain high-performing teams in the current situation has become challenging for corporations, since the changing circumstances and the home office solutions bring difficulties and challenges which have never been seen before, for employees and employers alike. In this transformed business climate, maintaining a team's efficiency while keeping the workflow uninterrupted is of the utmost importance for a company's life and survival.
Which companies gave the most feedback?
The sectors that the crisis damaged the most were tourism, gastronomy and the hospitality industry. As the crisis continued, it affected other sectors as well. We asked our outside collaborators to give us some feedback as well. This was positive, there were helpful co-operations, and we gained other constructive feedback too. For example, they suggested platforms that would enable interactions.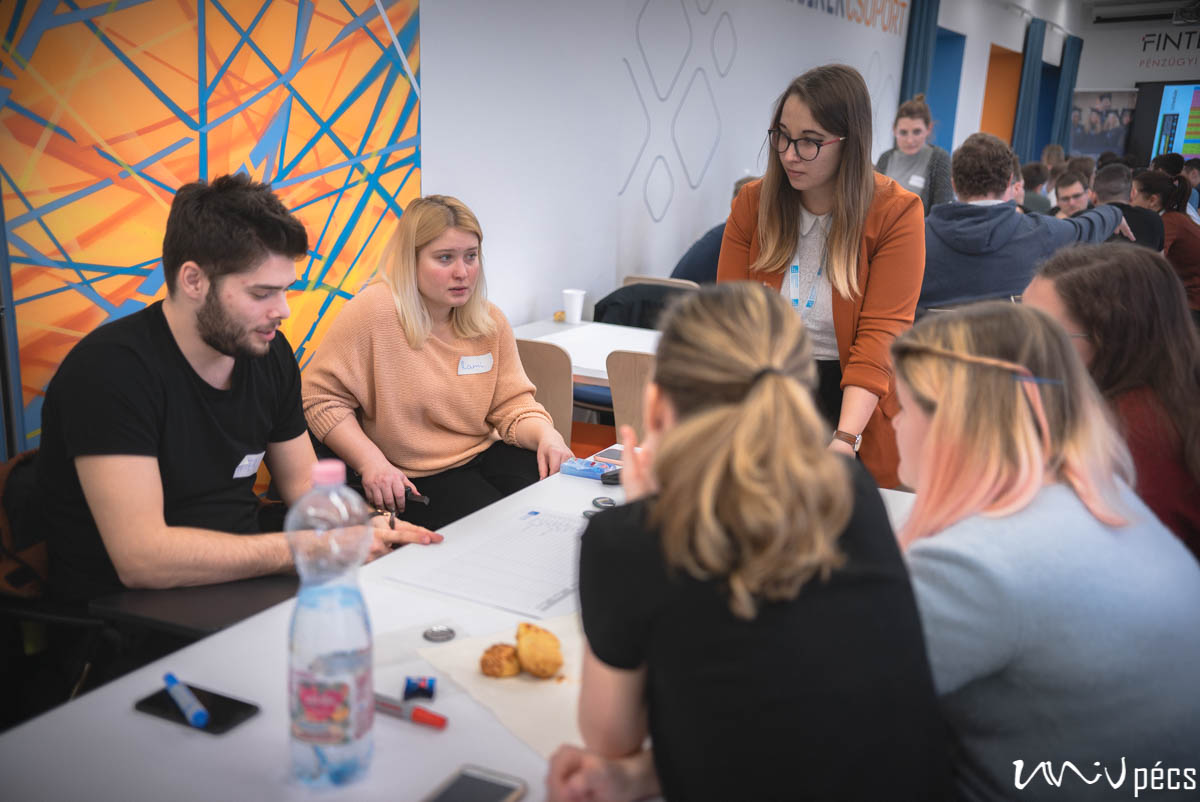 (Photo taken pre-pandemic; Szabolcs Csortos, UnivPécs)
What form did the campaign take?
We opened certain courses with lectures focusing on topics that could prove useful for the companies. We held online lectures and webinars inviting both university and outside experts about sales, online marketing, data management, business informatics and many other topics. We realized that as the crisis eases up, corporations would have less time to use these platforms, so we created blogs and podcasts along our Facebook page.
The virus seems to be loosening its grip on our country, however, it left a prominent footprint on our economy. What does the future hold for the project?
We will be suffering from the effects of the past couple of weeks for a while. Together with those joining us, we are working on turning the negative effects of this crisis into advantages. I often say that every problem is a business opportunity; this is what we have to focus on now. It is time to evolve and to prepare for another possible difficult period in the future.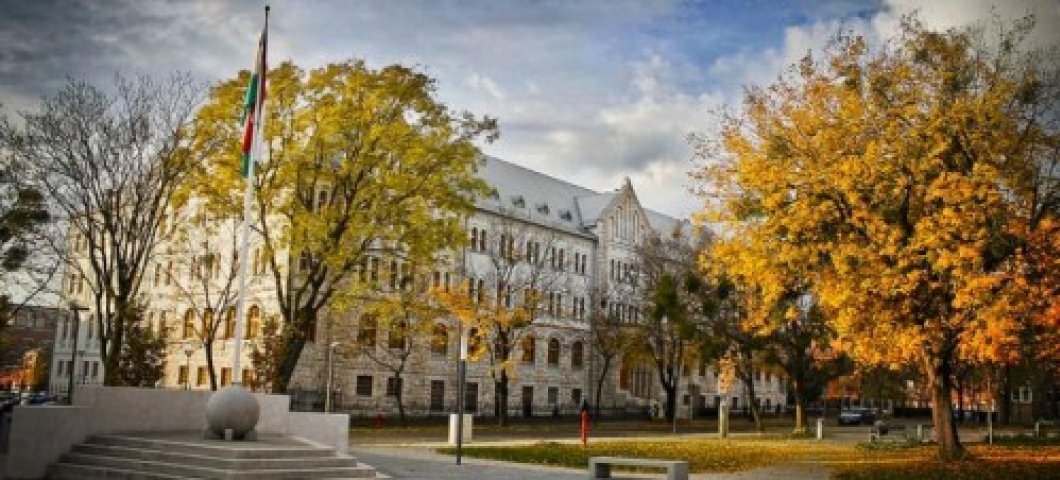 How do you view the city's active community?
Our days are 24 hours long, however, the work ahead of us requires much more. We must fit the training into it. Our task is to help make the everyday practices of businesses more sophisticated. We have to create and circulate a collective knowledge base within the community. We need rules for this to work and we need our community to understand that they also need to give something back in order to take. For this, we need education and that is what we are going to focus on in the future. We have launched our REVID – Open up to Education campaign in September with these concepts in mind. And yes, there are economic figures that are able to and also willing to help.
Péter AKNAI