One of the main aims of the development of the university taking place in the framework of the Modern Cities Programme is to increase the number of international students significantly. To be able to achieve this goal, it is essential to broaden the range of language and professional preparatory courses, winter/summer university programmes and courses designed for target groups from abroad of various length offered at the university, and to properly establish the infrastructure necessary for it.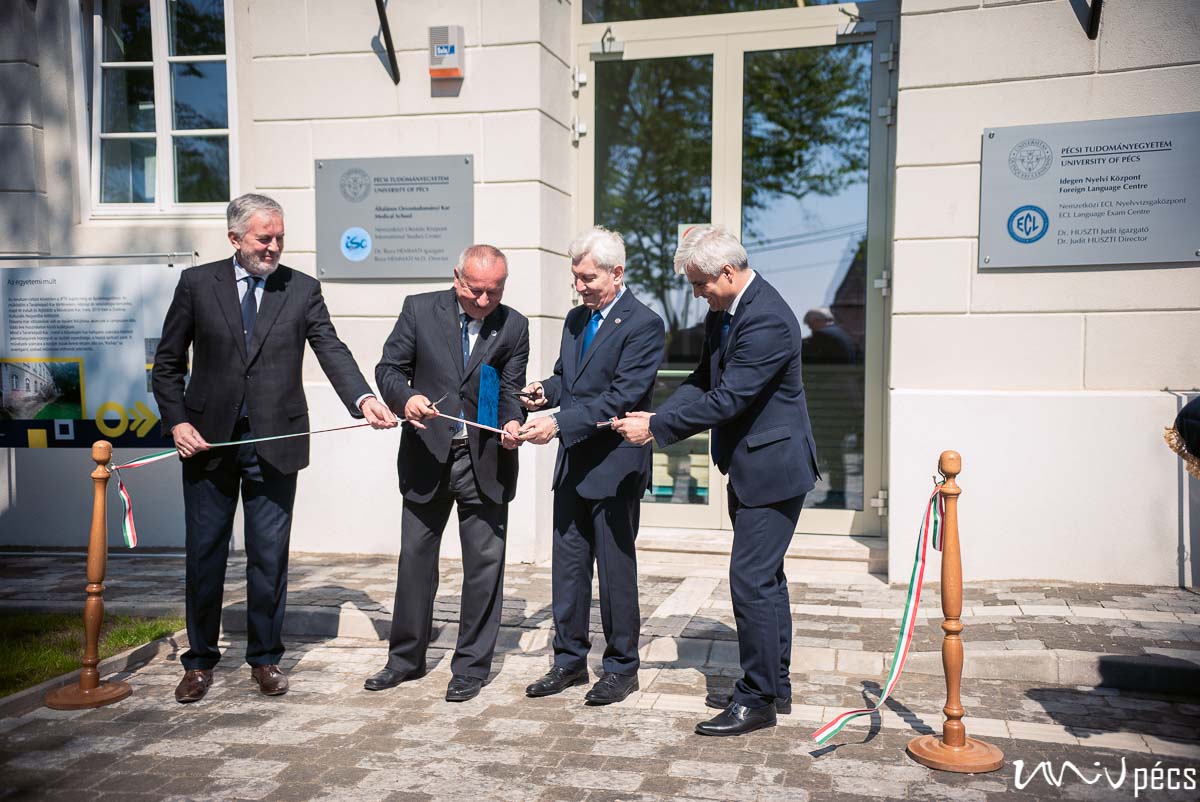 The Foreign Language Centre and the International Studies Center moved to the Damjanich street building. The functional needs of the two organizations are partly different; this is also reflected in the final design of the interior. Thanks to careful planning, they managed to find an optimal version, which suits the well-defined needs of those who are going to use the building.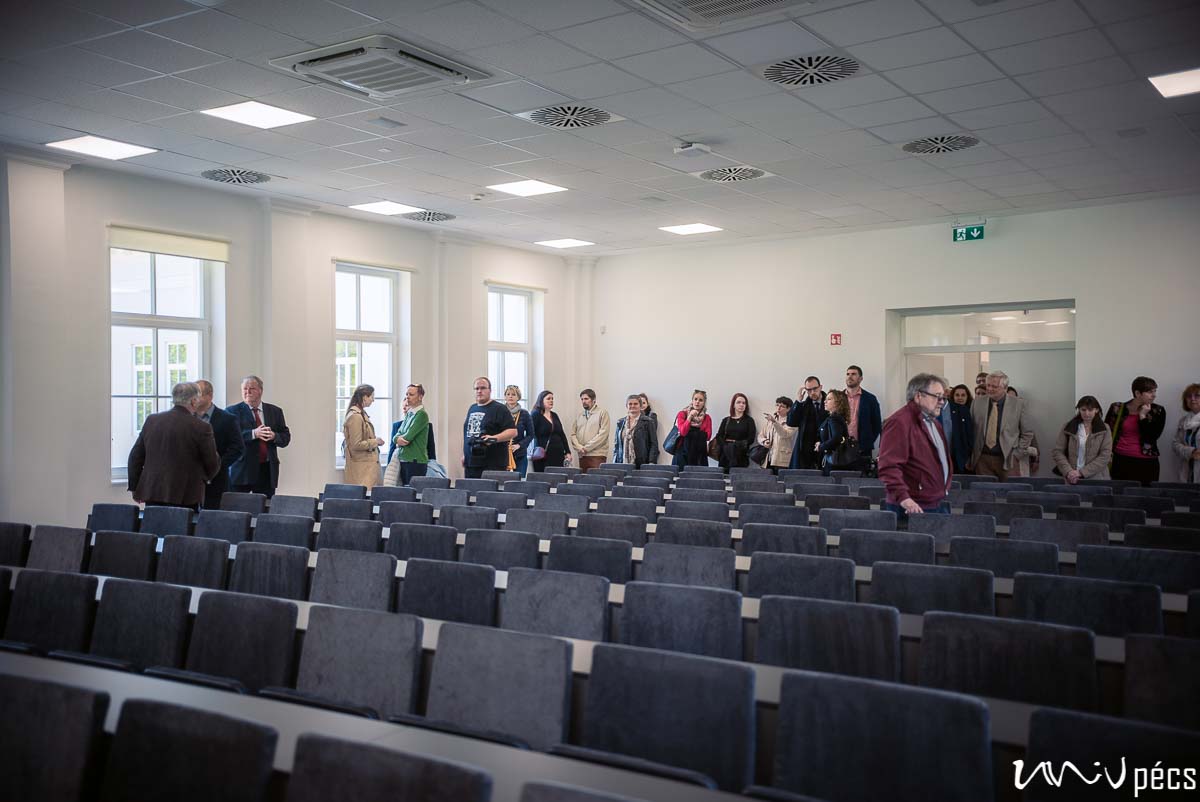 Description of the Renewed Building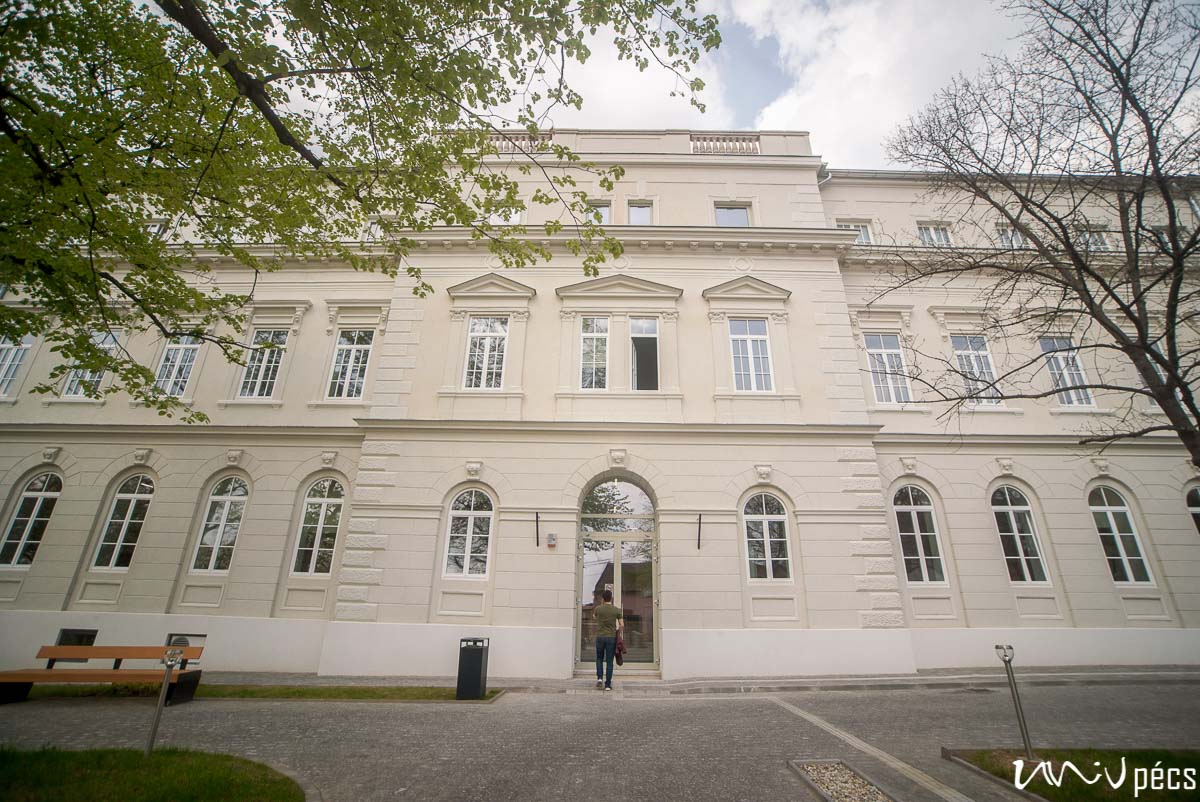 Ground Floor
The front offices and the reception area are located here. Architectural quality and equipment characterize the interior, since they offer personalized administrative services and believe in the power of face-to-face communication.
In the north wing, there are smaller rooms - perfect for teaching smaller groups.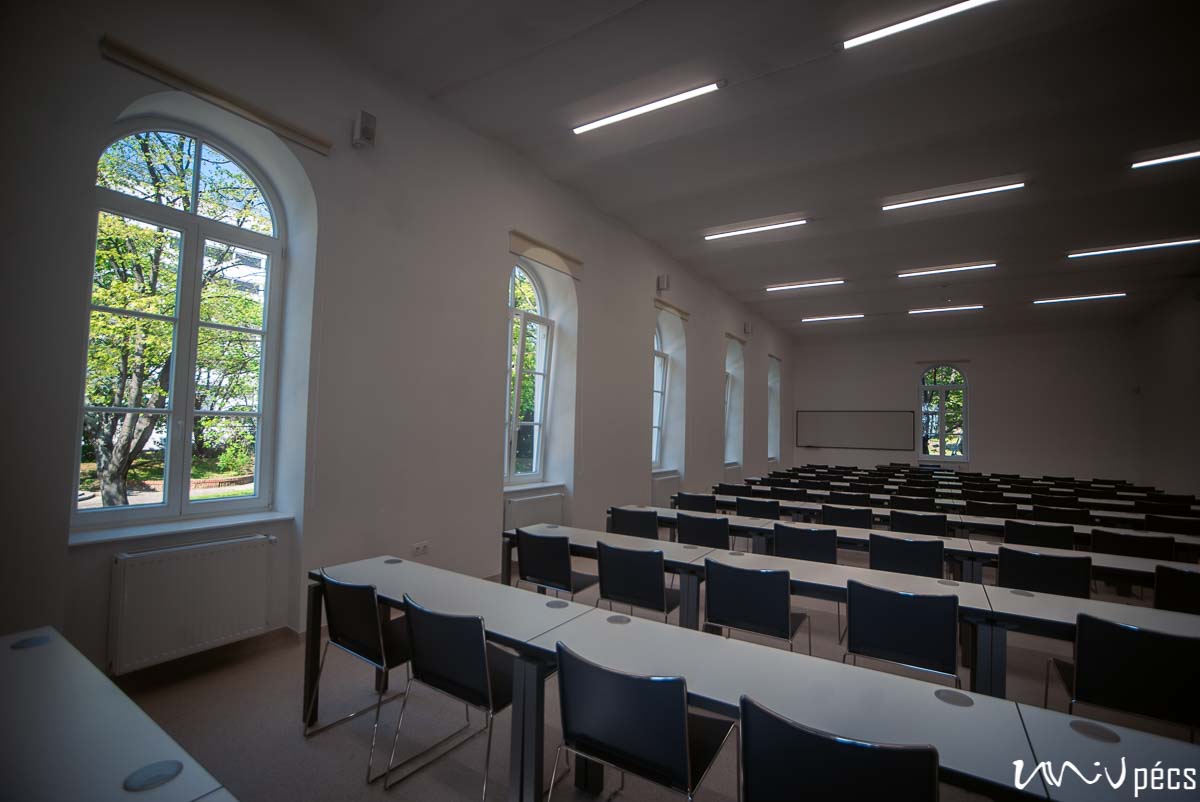 First Floor
One can find rooms of different sizes, which are dividable and are often designated to serve a certain educational purpose.
The first floor of the north wing offers a larger, open hall, which is especially ideal for hosting a large number of guests, students, making the organization of larger events possible.
The conference room, which can accommodate more than 230 people, was named after Ella Álmos-Kajdy (1957-2016). Most people have known her by her nickname, 'Lili', that has become synonymous with the International Studies Center, which she has led for 23 years. She has played tremendously important roles in several important international projects of the University of Pécs. Her name is linked with the first Erasmus agreement, the first scholarship programme to the United States for academic staff, as well as the launch of foreign language degree programmes and university preparatory courses.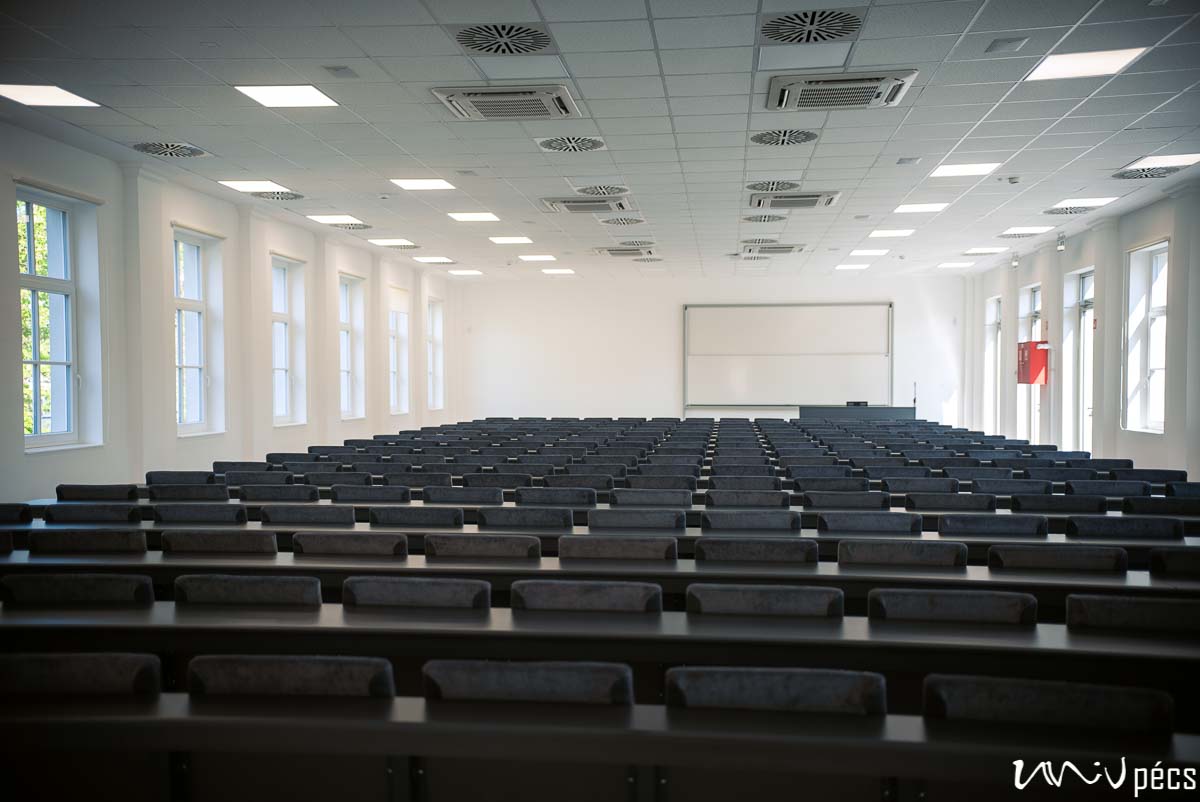 Second Floor
The entire top floor of the building is dedicated to the Foreign Language Centre of the University.
The stairway area is equipped with an access-controlled entrance system and the waiting area serves the comfort of the people waiting for their language examination.
General Information about the Renewal Process
Design: Faculty of Engineering and Information Technology of the University of Pécs.
Construction: B. Build & Trade Ltd.
Costs: 909 005 339 HUF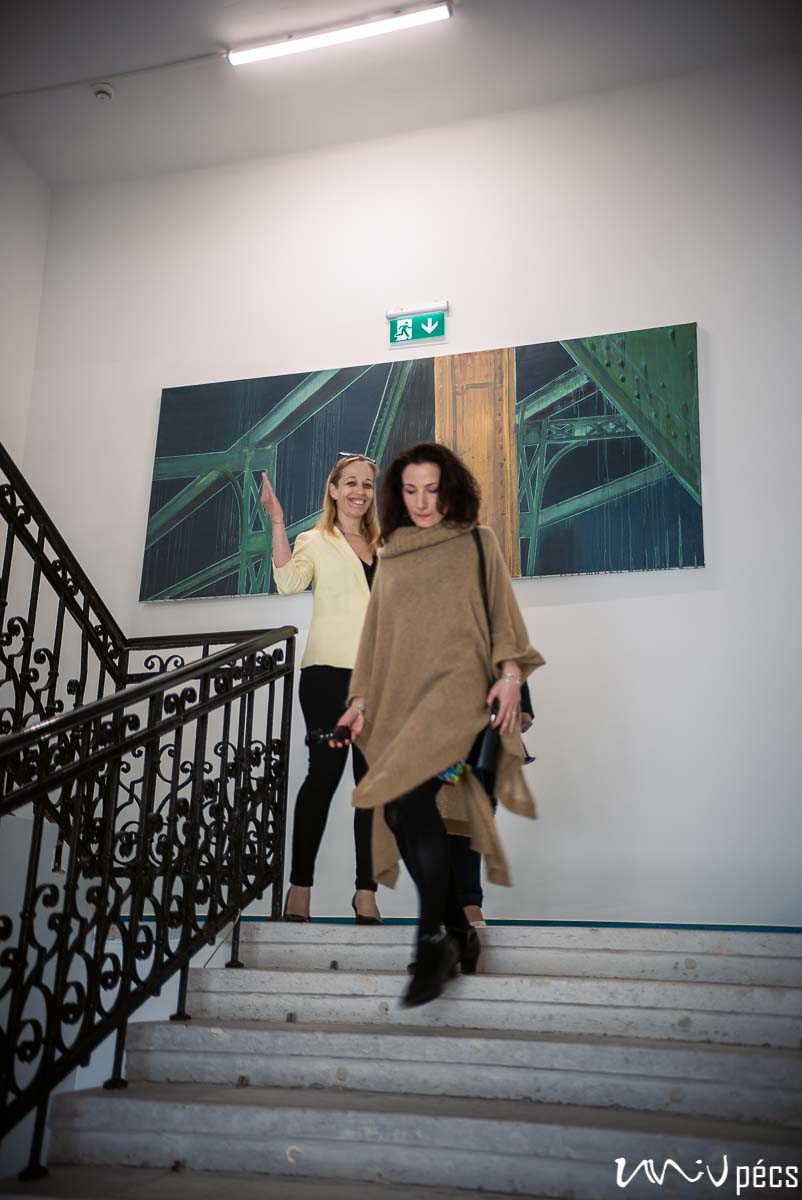 Expected benefits
effective contribution to increase the number of international students
new link among secondary and tertiary education in Pécs
broad spectrum language education
increased revenues
green environment ideal for relaxing
more favourable cityscape.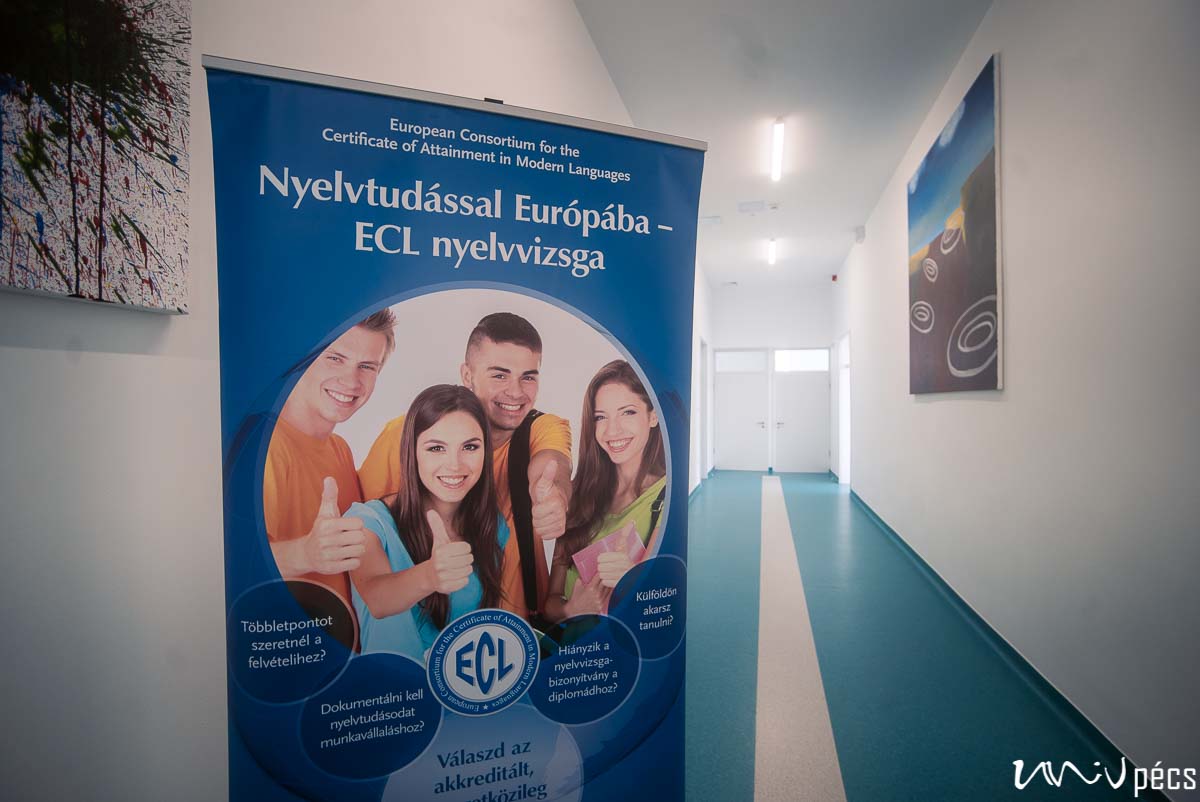 More pictures about the inauguration ceremony »