Choosing a study program could be one of the most important decisions for many students around the world, it is a crucial point and life-changing step. While preparing to open the door to your future, usually, it is hard to know what is waiting behind it. But now, our Faculty of Humanities made it easier with their new initiative, called 'Try Us'.
'Try us' is a new program in which students who are doing their preparatory year at the International Studies Center of the University of Pécs, have the opportunity to visit the Faculty of Humanities and participate in actual introductory courses, in order to become familiar with the study environment, to meet the professors, to taste the feeling of the Faculty, and to know more about the study programs before they make their final decision. The goal is to enable those who are interested to select from the Humanities and Social Sciences programs of the Faculty of Humanities more confidently.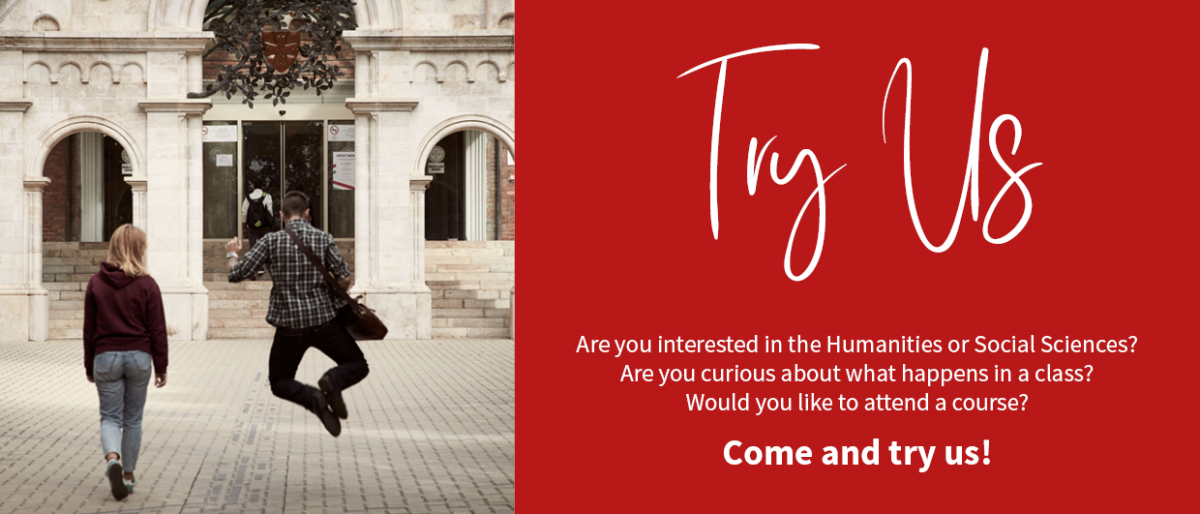 Current and future international students of any preparatory course at the University of Pécs, could benefit from this initiative and register for a chosen study program, without official enrolment procedures or paying any tuition fee. All they need to do is attending the class regularly, fulfilling the course's requirements to have the possibility to register for the final exam. If the student will not be able to meet the minimum requirements of the course, they do not lose anything. But if they pass the courses and decide to go further with the study program, the credits earned could be recognized and counted after successful admission. 
All the BA programs of the Faculty of Humanities offer courses within the 'Try Us' for the upcoming spring semester. Students can choose from a list that includes basic courses of the Social Work, International Relations, Psychology, English Studies, Pedagogy, and Communication programs. Those who are interested to register for the mentioned courses need to fill in the application form, sign it and send it to the following email address before February 3rd: student.humanities@pte.hu
For more information, visit the website of the Faculty of Humanities.