Our Faculty of Cultural Sciences, Education and Regional Development organizes five Engilsh-taught courses open for every student of the University in order to help the understanding of Hungarian culture, society and to get a glimpse of the current social and political issues here. You are able to attend these courses for free.
Would you like to know more about Hungary and Pécs?
Join our elective courses!
Cultural Heritage of Pécs: Participate in our course about the Cultural Heritage of Pécs! The class will be brought outdoors! Museums, heritage sites, exhibitions and cultural venues will be visited. Only the first class will take place in the classroom.
Hungarian Culture: Enroll in our course if you are interested in the fascinating history and cultural heritage of Hungary and you wish to know more about the rich Hungarian folk traditions, customs,arts and gastronomy!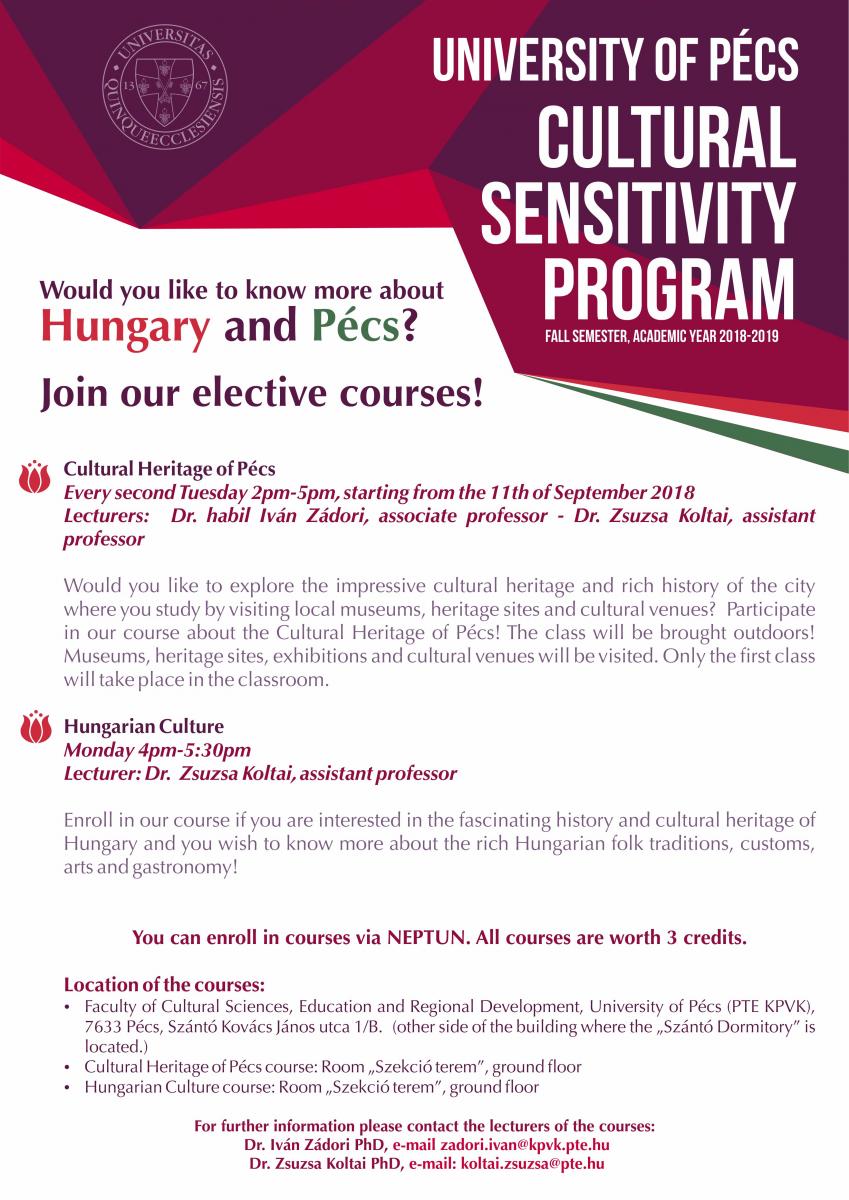 ​