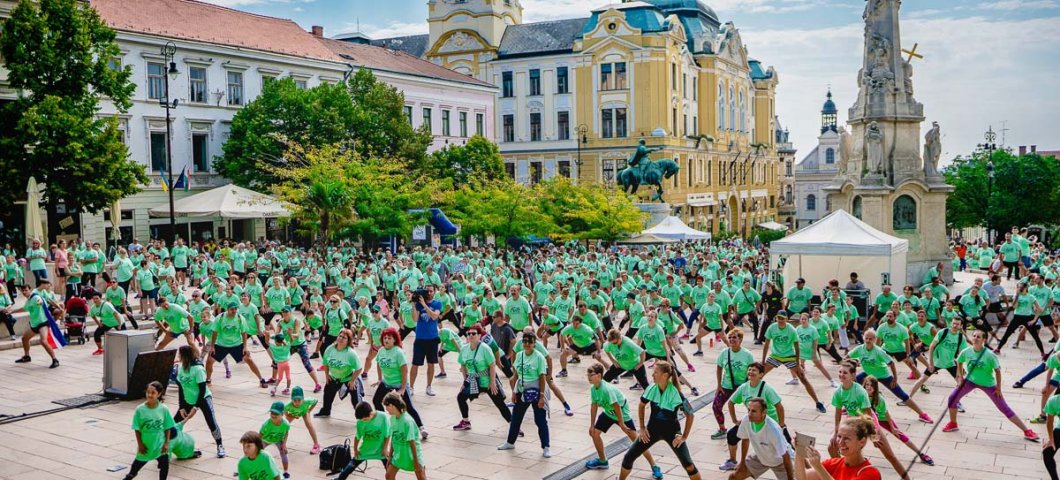 From this year onwards, the Sports Office of the University of Pécs will be the host of this great charity event celebrating its 10th anniversary of cancer-treatment runs in Pécs. The main aim of the colleagues of the Sports Office is to spend all the money raised by running on the patients via a foundation. This year, the beneficiary of the charity run is the EURAKVILO Paediatric Oncology and Children's Hospice Public Benefit Foundation.
On 14 September come and run, jog, walk, even with a pram or your dog, for a good cause in Pécs!
Besides university citizens, citizens of Pécs, everyone is welcome at the event! 
Planned program:
09:00 - Registration begins at Széchenyi square
10:30 - Opening ceremony, warm-up
11:00 - Start (running, jogging, walking)
12:15 - Lottery with valuable prizes
Further details:
Distance: 2.6 km
Planned route: Széchenyi square – Irgalmasok street – Citrom street – Jókai square – Apáca street – Szent István square – Janus P. street – Mária street – Flórián square – Nagy Flórián street – Király street – Széchenyi square
Preliminary registration: 10 July – 10 September 2019 done individually – ONLINE REGISTRATION: https://egyetemisport.pte.hu/esemeny/run_cancer_treatment - or via running ambassadors*.
On-site registration: 14 September 2019, 9:00-10:30
Charity fee: min. 1000 HUF. Participation will be rewarded with a gift T-shirt - as long as stocks last.
Participants, who register in advance, can pick up their T-shirts in person (Rector's Cabinet, Vasvári Pál street 4. 2nd floor/ office 213) or by their ambassador on 12-13 September, with the charity fee paid. The ambassador who recruits the most runners receives a reward.
All kind-hearted, helpful, sport-loving fans are welcome! Run with us!
* A running ambassador recruits as many runners as possible from his acquaintances and friends, collects the charity fees in advance and distributes the T-shirts.