18:00 "The land of red rocks and deserts: Australia" - Opening ceremony of Australian photo exhibition and lecture about the nature of Australia by György Mánfai
Reggeli Kávézó
Australia is a continent country, most of the towns are near the ocean shore. Against the huge size of the island (7,6 million square kilometer) only 24,6 million people live there. The majority of the territory is red sand deserts and red rocks. ULURU – old name Ayers Rock – is located in the middle and is a symbol as well. Natives and aboriginals still live in nomadic conditions, but most of them already live in towns.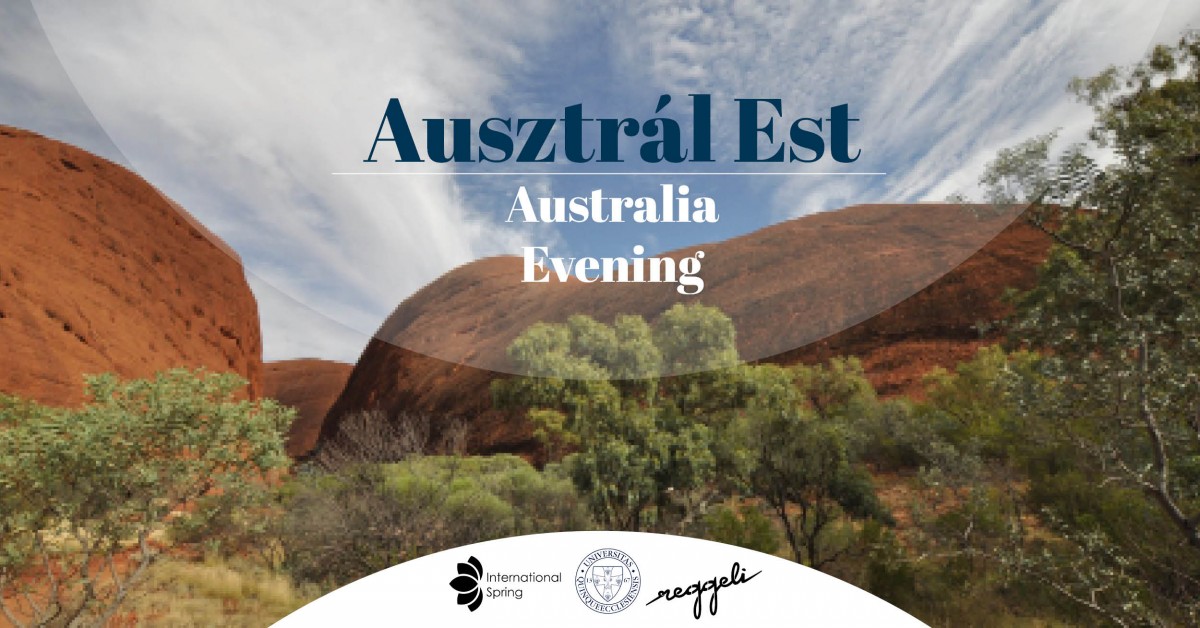 Australia has many special plants and animals. Kangoroos, koalas and fairy penguins only live here. The penguins only can be found near Melbourne and Victor Harbor and they are unfortunately almost extinct.
I spent 2 months in Australia for the invitation of Jutka Scheer, who has been living in Australia for 43 years. She took care of my travels (back and forth), accommodation, meal and also internal trips so I got a thorough insight about the life there.
It was the journey of my life!
19:00 Kölyök-world music live-show/ one-man etno show/ live looping
Performance by Gábor "Kölyök" Nemes: etno-pop-folk fingerstyle guitarist
Reggeli Kávézó
Date:
Monday, March 11, 2019 - 18:00