Welcome to the University of Pécs! The Organiser Team of ESN Pécs is glad to see that so many of you have chosen Pécs to spend a semester in this small, but multicultural city. We would like to welcome you first by this e-mail, but soon in person as well.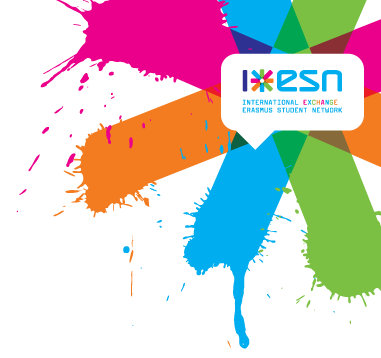 During the semester we are going to organise several events for every week, specifically for you, helping to get to know Pécs and Hungary a little better.
The highlight of the week will be the Country Presentations, where your home countries will be introduced – by you, to you. We also expect you to give us a taste and show us the spirit of your nation by presenting national dishes and drinks. This was taken very seriously the last semesters and was quite a success, so we recommend you to bring some special ingredients, drinks and accessories from your home country in case it's not available in Hungary. There will also be lots of parties in town, but our experience tells us that soon you'll know the party calendar better than the local students!
On most weekends you'll have the opportunity to do some sightseeing in Pécs, make small excursions in the surrounding area, go hiking, biking or wine tasting. All of these will be organised by our organizer team only for the exchange students.
Soon you are going to receive the detailed event calendar and we are also going to send you regular emails about the upcoming events. We make sure you don't miss anything!
There we will invite you to our own welcome evening, where you'll be properly welcomed and we'll have more time to introduce ourselves.
If you have any questions about practicalities or the social life of Pécs feel free to write us!
Please mind that we are only responsible for the social calendar, so questions about tuition or accommodation will be returned or redirected!
Contact:
Instagram: https://www.instagram.com/esn.pecs/?hl=hu
Facebook: https://www.facebook.com/pecs.esn/
Website: https://pecs.esn.hu/
ESNcard:
The ESNcard is the membership card of the Erasmus Student Network (ESN). It gives you access to all the services offered by ESN and all our partners. The aim of the ESNcard - or ESN membership  - is to support international students and trainees and give them access to affordable opportunities during their period abroad.
With the ESNcard, you will enjoy plenty of discounts - hounsing, sport, food, bars, etc.- all over Europe. You will also have the opportunity to participate in hundreds of events with your ESN section and other sections around your destination country, and even beyond, for the period of your membership.
Where to get it?
At the PTE Faculty of Sciences at the HÖK Office on Monday 10:00-12:00, Wednesday 14:00-16:00, Thursday 15:00-16:00
How much does it cost?
Website: https://esncard.org/