Study Guide for 2020-2021:
---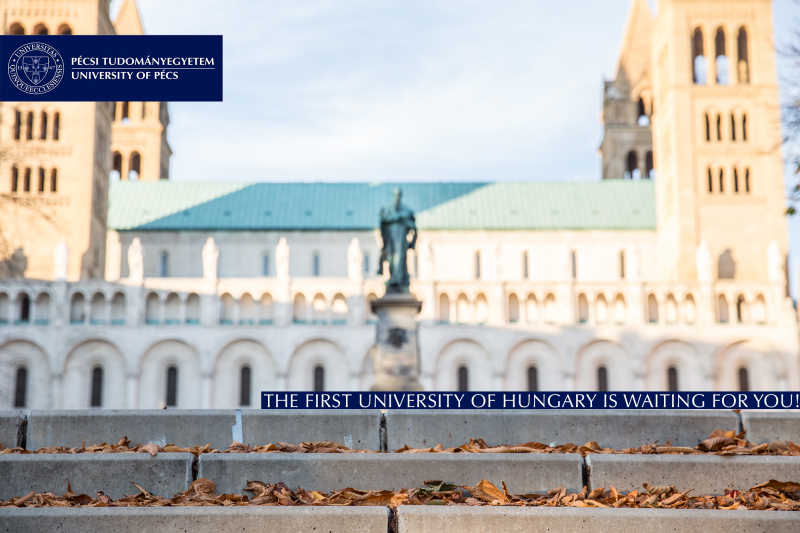 Every year it is a special honor and, at the same time, a thrilling challenge for the rector of the University of Pécs to welcome international students on the website of the University and invite all of those who show interest to our University. My welcome should have a special personal appeal to those who have decided to study with us on one of our campuses.
Dear International Students!
You deserve our special attention whether you are just surfing on the internet to learn more about us or you have actually arrived at our university to spend time with us during your study abroad programs.
I feel obliged to recommend our Study Guide to you which has been designed to be an accompanying friend of yours in matters that are by no means obvious in an unfamiliar educational and cultural environment. No wonder, many things will appear novel to you. I hope that this Study Guide is going to help you acquaint yourselves with the new circumstances you encounter among Hungarian and international students on the campuses of the University of Pécs.
With your study abroad programs you all are adding important, life-long international experiences to your studies and further to your academic and professional careers. During your stay in Pécs or on the University's branch campuses you will soon become familiar with the wide range of academic subjects offered at our University, and with student-life among your new fellow students in our friendly, sub-Mediterranean university towns.
May I sincerely wish too that you have a lot of opportunities to get to know other parts of Hungary as well, including her people and her historical and cultural values in order to gain first-hand experience of the social and economic development of our country.
I am convinced that this booklet together with the staff of the International Relations Units of the University will help you find your ways around on the campuses of the University of Pécs.
My desire is that you all should have a very pleasant stay, a most useful and efficient international educational experience, lasting friendships and fond memories in Hungary.
With cordial greetings
Professor Dr. Attila Miseta
Rector