This week is a very great week! I hope you know this, actually, I hope you are experiencing this 
 I know you may be wondering, what is really special this week? Well, here is the answer: the Stipendium Hungaricum scholarship program has just published the call for the application for the 2020-2021 academic year! And believe me, you will need to know more about this great news 
The Stipendium Hungaricum is a scholarship program by the Hungarian government, offering every year the chance for more than 5000 students -making it one of the biggest scholarship programs in the world- to get high quality study in the heart of Europe. What is awesome about this program is, not only will cover your tuition fees and will support you with a monthly allowance, but also, it will give you the opportunity to meet new friends, discover cultures, start a new chapter in your life, full of excitement and joy. If you are looking for a place to get your European degree, the Stipendium Hungaricum program is for sure the best option you may consider.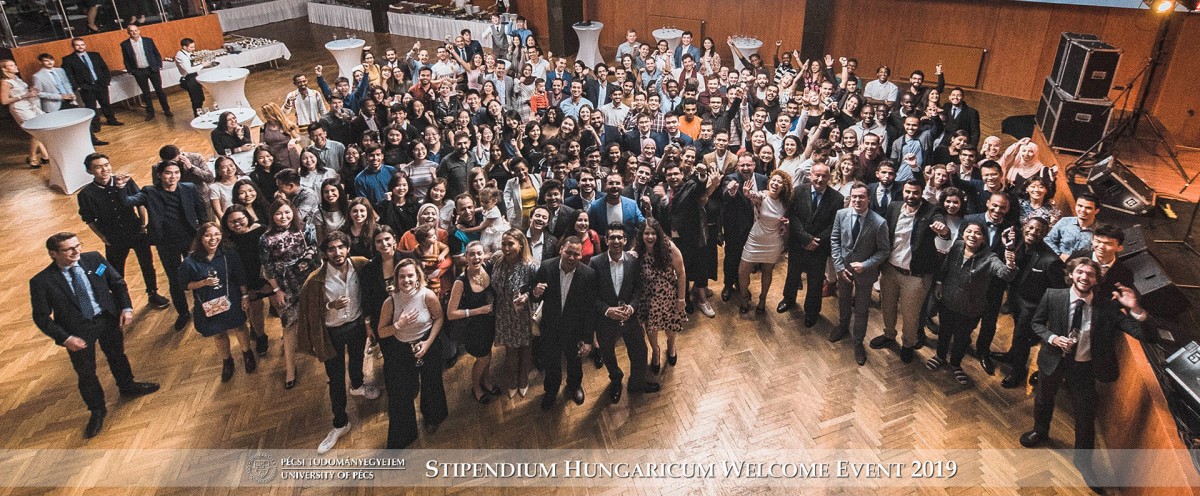 The program is based on bilateral educational cooperation agreements signed between the Ministries responsible for education in the sending countries/territories and Hungary or between higher education institutions. Currently nearly 70 Sending Partners are engaged in the program throughout 5 different continents, check if your country is one of them here: https://bit.ly/2MSTxW7
So, you may ask now, what is so special about Hungary? Why should I consider the stipendium Hungaricum program? Let's make it interactive, watch this video and you will find the answer there! But come back, we didn't finish yet 
 https://youtu.be/8Bkqt08pBH0
Well Hungary is so beautiful! I cannot be unbiased here, but believe me, it is! The Danube landscape in Budapest, the coziness of the green city Pecs, or the very old town in Miskolc, and many more, you will need a long time to discover all these lovely towns. http://studyinhungary.hu/why-hungary/menu/university-towns.html
Personally, I was a bit hesitating to take a pause in my career and travel to Hungary to study a master's degree in Applied Management, but now, I cannot be more grateful that I took this opportunity and made it! I have a lot of friends from all around the world, I have visited more than 8 European countries and enjoying my studies more than I was expecting.
My fate has chosen for me to study at the University of Pecs, and what can I say about Pecs, the city and the university! Beside its super cozy atmosphere, very authentic styles far from all foreign interventions and what can be sometimes disturbing touristic crowd, Pecs let me feel home, LITERALLY HOME, you will feel like a family with your colleagues, both internationals and Hungarians. Local people are super friendly, I always feel welcome and supported whenever I need, even though my Hungarian language skills are very modest, but still I can somehow communicate and express myself freely in the city, because everyone is willing to understand you and help you with whatever you want.
In this city, I got the chance to know more about different cultures and customs, well beside the often organized cultural nights and events where students from different countries present the best of their hometowns food, music and traditions, I have friends from nearly all the regions around the world, close relationship with them, and now I know that wherever I go in the world, I will have someone I can contact there!
This can be the same for the University, we can really feel how much the professors and the administrative staff are caring, I never faced an unsolved problem so far, they will always find a way to help, sometimes they made exceptions only for me! We have very special relationships with our professors, even behind the professional life, we often go out with them, organize some events with them outside the university walls, which is just adding more value to my stay and stronger bond to my relationship with everything here!
The application process is quite easy, and it wouldn't take a long time or complication to go through it, all the details are in the website http://studyinhungary.hu/study-in-hungary/menu/scholarships/stipendium-hungaricum.html
For my country, Lebanon, the number of accepted people is increasing every year, more Lebanese are benefiting from this scholarship program every semester. The procedure to get accepted from Lebanon is quite simple, you just need to submit your paper at the ministry of education to Mr. Walid Zeineddine, who is really very helpful and willing to support students. I still think that the competition for the Lebanese quota is not so high, so if you apply for the scholarship, your chances to get accepted is quite high, so what are you waiting for!?
And we all, as international student ambassadors are ready and willing to answer all your questions and help you with the procedure if needed, https://international.pte.hu/student_ambassadors
I wish you best of luck with your application, and again, DO NOT MISS THIS OPPORTUNITY! 
Written by Aladdin Alrifai
International Student Ambassador from Lebanon
Msc in Applied Management 
University of Pécs, Faculty of Business and Economics
lebanon@pte.hu 
Study in Pécs, Hungary - Lebanese portal