My name is Amber Martinez and I am from the beautiful island, Grand Cayman; one of three islands that make up the Cayman Islands. In 2009, I graduated from Cayman Prep and High School; that year, I was also a recipient of United World College (UWC) Cayman Islands scholarship. I attended Lester B. Pearson UWC in Victoria, Canada and received my International Baccalaureate (IB) diploma upon completion. In 2011, I started my undergraduate degree at the University of Miami, Florida and in 2015, I graduated with a Bachelors of Science in Health Science and Public Health.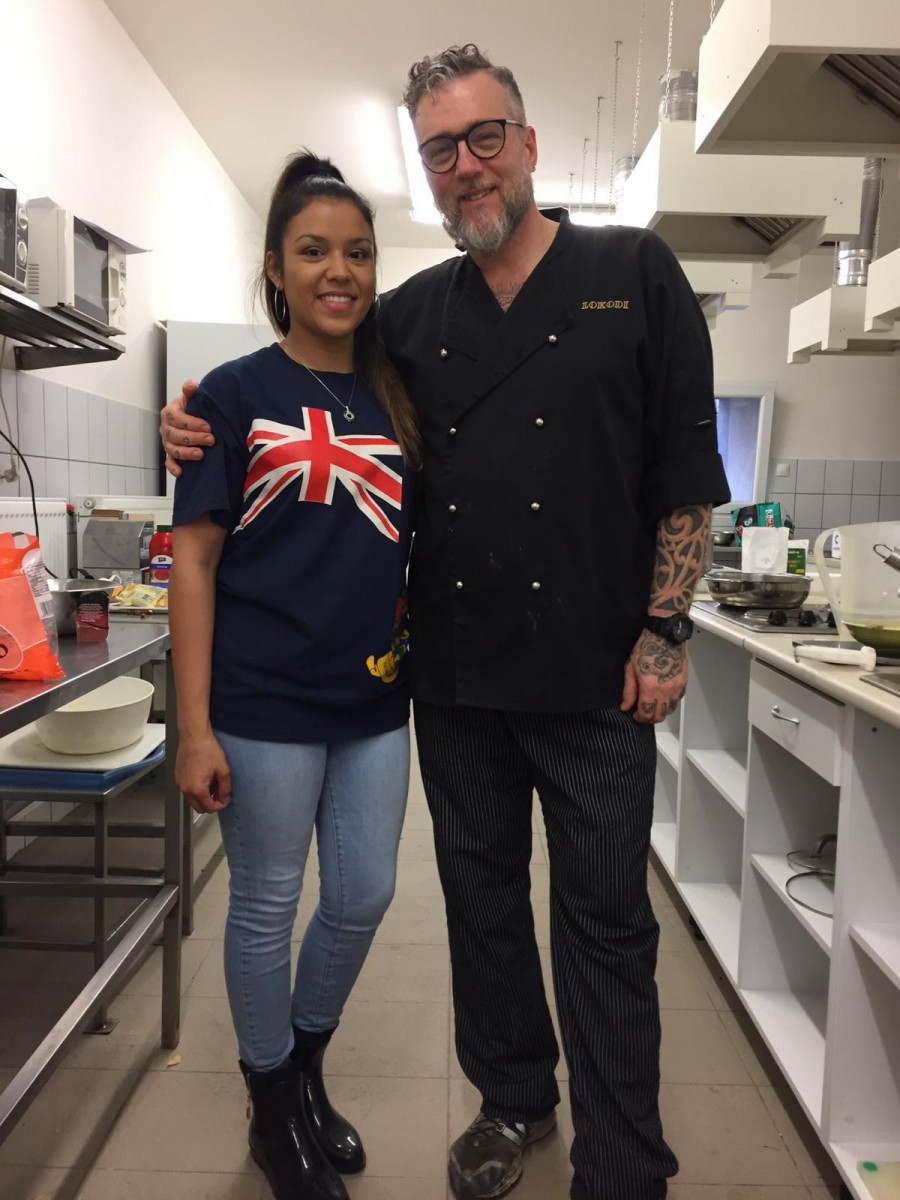 From a young girl I knew I wanted to be a doctor and with that in mind upon completion of my undergrad, I accepted the offer from the prestigious, University of Pécs Medical School. Fast-forward to today, I am a third year Medical Student and a 2018-2019 International Student Ambassador at the University of Pécs Medical School.
I am thrilled to be representing both my country and the University in this capacity. As a student ambassador, I have shared first-hand experiences with prospective students and give advice to newly accepted students as they prepare for their move to a new country. The facebook portal has been created as a way for prospective students to contact me with any questions they may have about the University of Pécs or life in Hungary. I also post about the application process, University life and Medical school. So please like and share the page.
Having lived and schooled now in four different countries, I know all too well how difficult it can be adjusting to a new culture, far away from home, where there are great differences. I have to admit, moving to Hungary, a country where the first language is not English, has definitely been the greatest challenge for me. But with google translate and some Hungarian classes, learning this new language has been ok!
My previous places of study afforded me the opportunity to meet people from all over the world, and the University of Pécs is no different. With over 4000 international students, there is much diversity. This year, to showcase this diversity, Anikó Berta, the manager of the English-German Student Council (EGSC) office had a vision of putting together a multicultural cookbook. 
Two weeks, that vision came to life with cooking sessions, during which students were able to cook with the assistance of renowned Hungarian chef Lokodi Ákos. The cookbook is entitled "50 Delicacies on Earth" and will include 50 recipes from 45 countries in both Hungarian and English. It is a privilege and honour for me to be able to share a small part of my Caymanian culture through the two dishes that are featured in the book. The book is currently being printed and will be published in March 2019; I can't wait to see it! Make sure and get your copy!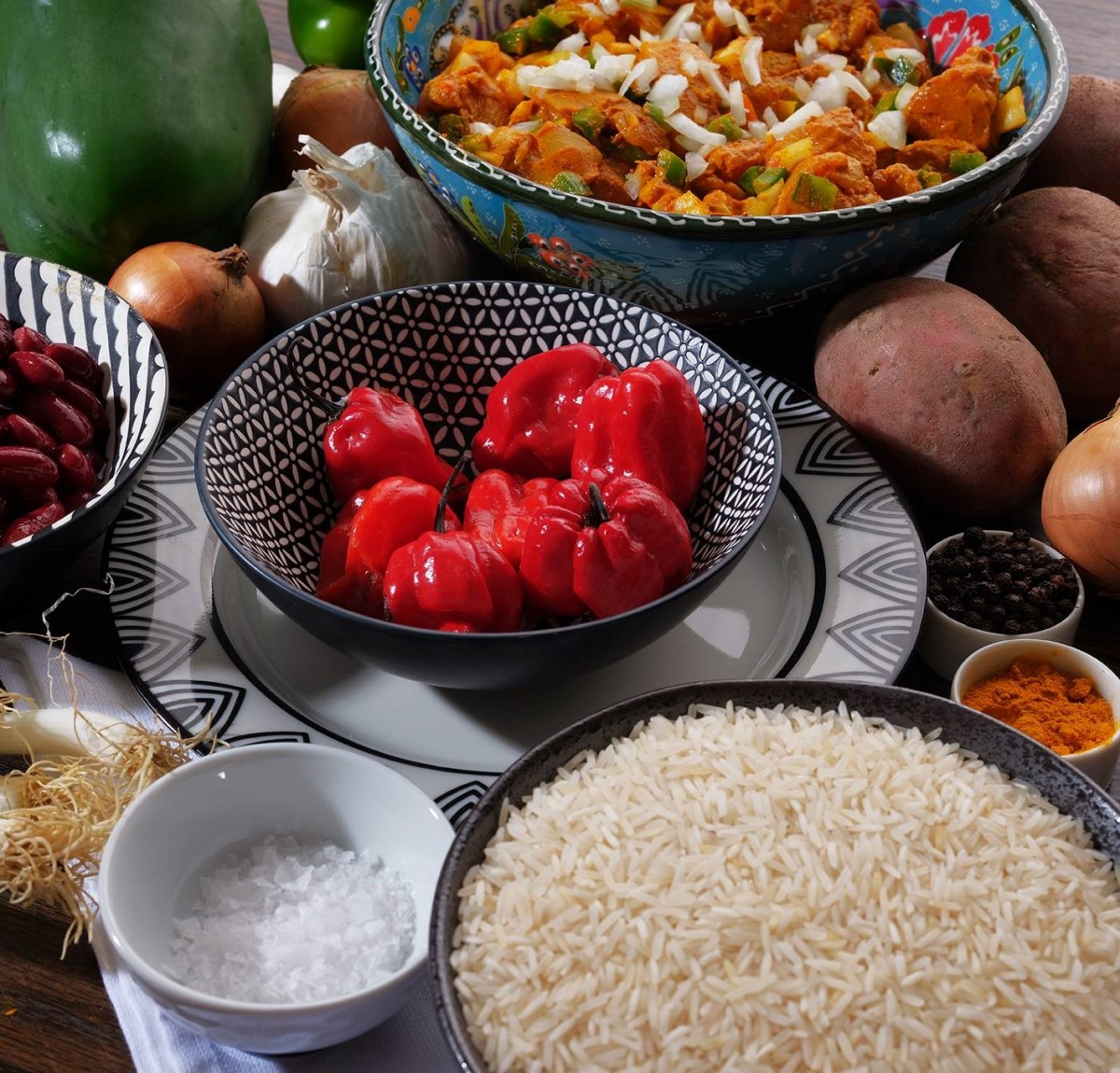 It was truly a pleasure to work alongside Chef Lokodi to cook some Caymanian/Caribbean cuisine, rice and beans and curry chicken. You know typically when you work with someone in his or her field of expertise, it can be intimidating, but being able to share recipes from my country with Chef Lokodi was a very proud and gratifying moment. Chef Lokodi was genuinely eager to learn about the recipes, asked questions and constantly reminded me he was my assistant; not the other way around. I am truly honoured to say I have worked with him.
Living thousands of miles from home, I miss not only the warm weather and the beaches, but also the numerous traditional dishes. Coming from an island, our traditional dishes are typically made from either seafoods or ground provisions. One can imagine that living in a landlocked country in Eastern Europe, such items are not easy to find. I therefore chose to make curry chicken and rice and beans because of how readily available the ingredients are in Pécs. I tend to bring most of my spices from home, particularly the curry powder I used in the curry chicken, As you'll find out in the book, it's different than most other curries. Don't tell anyone, but Chef Lokodi did say my dish was in competition with another dish as his favourite from all 50 recipes cooked!
Amber Martinez
BSc. Health Science, 2015
University of Miami
M.D. Candidate, General Medicine Program, 2022
University of Pécs Medical School
Study in Pécs, Hungary - Cayman Islands - USA portal​