A Cooking Story.
Hi, my name is Darko and I have been living in Hungary for about 2 years now. I come from a family that would always cook for me. My granny on a regular basis would come to my room with something new that she had invented or taken out of some old cookbook, and "I LOVED IT", I got to eat all the great meals that she as well as my mom would make without any of that hassle of making them myself.
It was later that I came to the realization that I had pushed myself into a corner. I came to Hungary and I could not cook anything, not even the basic scrambled egg. When you are in a foreign country and your allowance is limited, it is sometimes hard to manage when you are eating mostly from outside and at the same time you want to enjoy all the things that go into studying abroad like traveling, parties, dinners with friends etc.
It took some time, well a lot of time actually, for me to turn away from the gyros and Chinese fast food that I would constantly buy and start taking charge of my eating habits. It started out by me watching videos on YouTube on how to cook all those great dishes that my grandmother and mother would cook for me back home, but in a healthier way. The reason for me taking the first step was a combination of wanting to save some money and the fact  that I wanted to gain more energy, since I am the sporty type and felt that the food that I was consuming was taking a toll on my workouts.
After watching those videos and trying those out I figured out just how much control chefs actually have on their dishes and given this I started experimenting with my own "masterpieces". Two weeks after doing this I went and bought a semi-full kitchen set of some pans, a kitchen knife, slicing board etc. This drastically helped in my cooking journey, to a point where I became fascinated with the techniques that are used in the kitchen like the different types of slicing techniques as well as the proper ways to "butcher" an onion. Having the tools and the space needed to do it right made me want to do it more.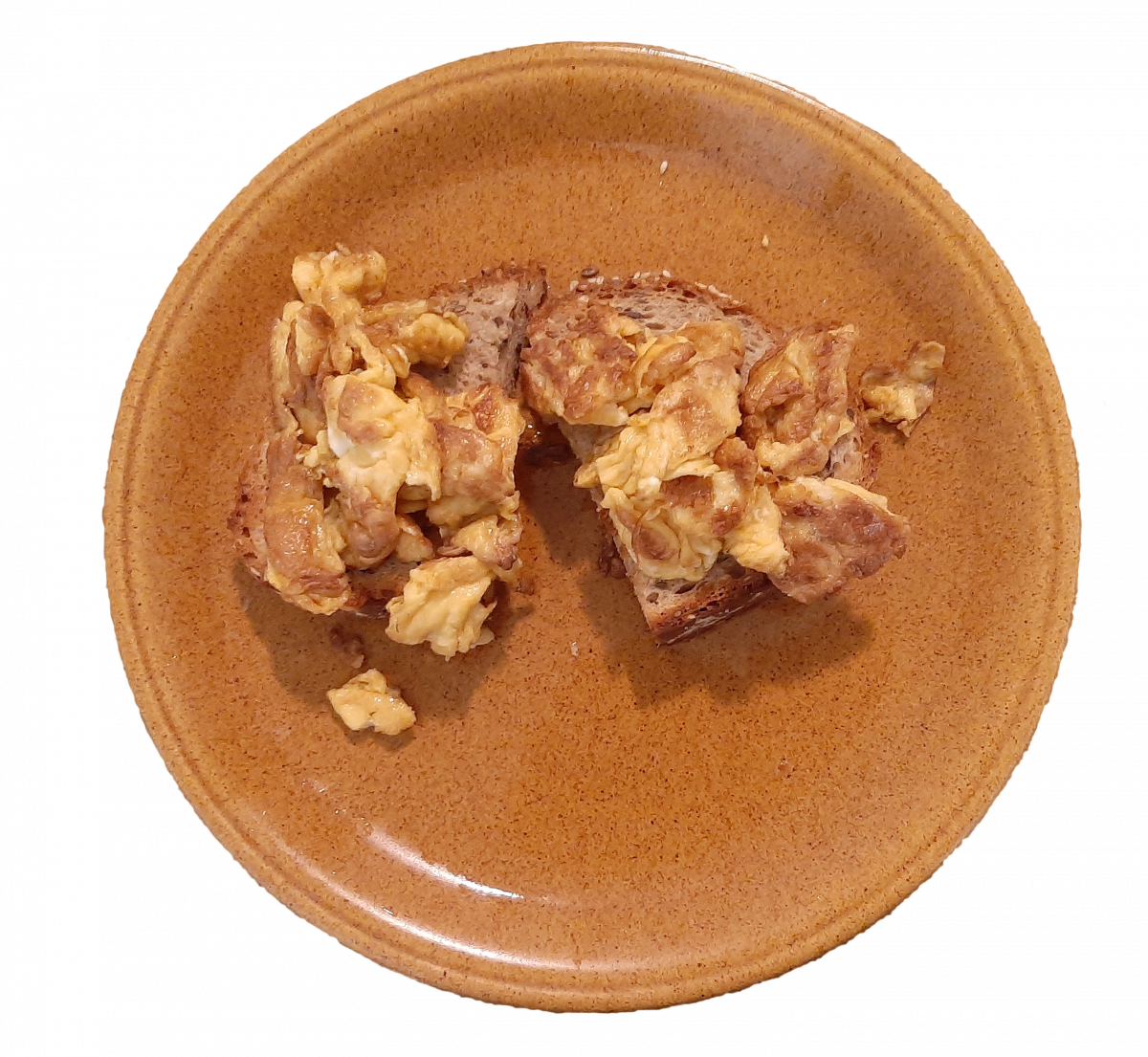 When you are left of your own and need to come up with solutions on how to solve your problems yourself you will be surprised at the creative ideas that come to your mind. For me first it was to lower the amount of times I went out, it didn't work. Then my plan was to control my spending with the prices of the products I bought (which I could eat straight out of the package). Finally, I learned how to cook, and my troubles were solved. In retrospect I should have tried cooking a lot earlier, but I feel that the space that I had in the dorms didn't allow for that, and realistically I didn't want to.
Making dished my own and creating monstrosities, was disappointing at the start but little by little I got better, as any other skill in life practice makes perfect, and not to say I am perfect in the kitchen right now cause lord knows I have started a lot of fires, but I have managed to get to a level where that scrambled egg has nothing on me.
Learning how to cook is a great skill that will save you money, better your health and at the same time let you experience great dishes with minimal effort.
Written by Darko Denkovski
International Student Ambassador from Macedonia
Business Administration BSc
University of Pécs, Faculty of Business and Economics
macedonia@pte.hu